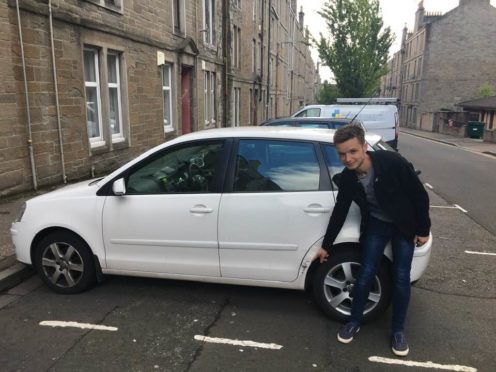 "Lazy" parking is blocking access for the emergency services, fed-up residents of a Dundee street have claimed.
Baldovan Terrace is said to suffering from an excess of vehicles, some of which are seen regularly parking on double yellow lines.
Some residents have called for the council to send parking wardens more frequently to deter bad behaviour by motorists.
However, others said there were not enough parking spaces and they want to see the local authority remove the double yellow lines.
Andrew Cuthbert, a 23-year-old support worker, said his car is often blocked in and it has been damaged by people opening their doors after parking too closely.
He sai: "I work on call and there have been times when I couldn't get my car out at all.
"I left a note on the car that was blocking me but it didn't change anything. It's sheer laziness, as there are always free spaces on other streets."
Neighbour Caroline McLean, 54, said fire engines struggled to get through when a blaze destroyed one of the flats in the building opposite.
She said: "I don't drive myself, but I can see the problem is really bad.
"We get people from other streets coming to park here, as the spaces are wider. We need more parking wardens."
Stuart Watt, 43, said the parking restrictions should be relaxed.
He added: "I've had three parking tickets because there's simply nowhere to park.
"I can't park too far away because we've had lots of incidents of car vandalism recently."
The issue was discussed at the Stobswell Forum earlier this month.
Chairman Colin Clement said: "There are too many cars for that street, it's as simple as that.
"It's the same as in a lot of other areas, because an older city like Dundee wasn't build to accommodate this many cars. It's been brought up with the council."
A Dundee City Council spokesman said: "We have been made aware of the issues at Baldovan Terrace and are giving the area our attention.
"There are double yellow lines for road safety reasons and we encourage all drivers to avoid parking on them."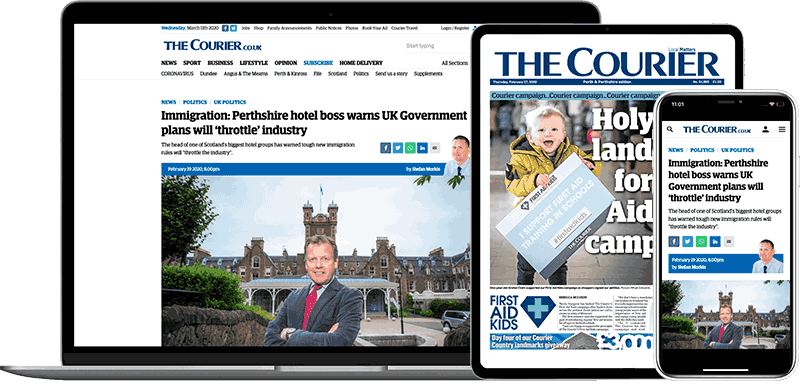 Help support quality local journalism … become a digital subscriber to The Courier
For as little as £5.99 a month you can access all of our content, including Premium articles.
Subscribe