An independent Dundee cinema is one of the few places in Scotland to be screening Quentin Tarantino's latest film in 35mm film – the way the iconic director wants it to be seen.
Analogue screenings of Once Upon A Time… in Hollywood began at Dundee Contemporary Arts (DCA) on Wednesday.
And the centre's projectionists Ian Banks and Cieran McCusker have been busy seeing to the three 35mm screenings taking place everyday.
The only other Scottish cinema showing as many 35mm screenings of the film on a daily basis is the Edinburgh Filmhouse. The Cameo Picturehouse and the Glasgow Film Theatre are also screening Tarantino's ninth movie on the format, though less frequently.
All the best to the Scottish venues and projectionists running ONCE UPON A TIME IN HOLLYWOOD on 35mm over the next 2-3 weeks! There are 158 screenings from today and we've got them covered right there.

To all: enjoy. To Quentin Tarantino: thank you ?https://t.co/S6wspGcKS0 pic.twitter.com/ayNZh2UG8g

— AnalogueFilmScotland (@AnalogueScot) August 14, 2019
With the emergence of digital projectors bringing about major changes to the movie industry in recent years, 35mm film screenings are becoming less common.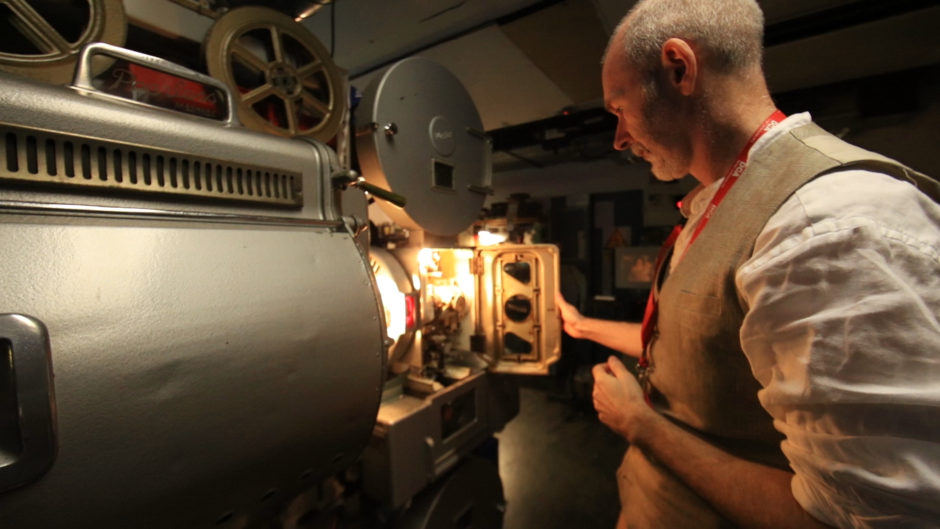 However filmmakers including Tarantino and the likes of Christopher Nolan are among those fighting to keep the format alive.
The Courier went behind the scenes to see the DCA's 35mm projectors in action and spoke to Mr Banks, the centre's lead projectionist, about the significance of the format.
The 51-year-old, who has worked behind the scenes of the cinema since its opening in 1999, said: "It is nice to show 35mm again, to give it a chance to shine again. You rarely see it for a whole run now.
"It is sort of soothing. It is weirdly soothing considering it is just film rattling through, splices rattling through a film cage.
"It is as much fun watching the machine doing its thing as it is watching the film doing its thing.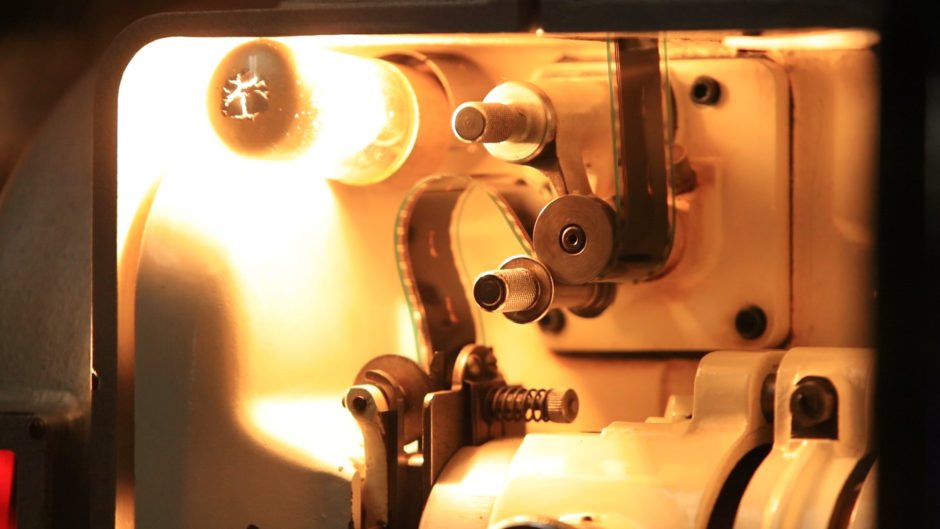 "It's not a format you can leave behind. It has its own distinct advantages and you can't just walk away from it and say 'oh, we've moved on'; because you haven't. There's some areas where 35mm is far superior"
The DCA's two projectionists are doing "spool-to-spool" changeovers during Once Upon A Time… in Hollywood screenings, a technique Mr Banks said is "a really old school way of doing it".
He added: "Digital? Completely different. Entirely different. It basically comes in a hard drive. It is a huge ungainly file about 150GB of information.
"I don't think anybody that is a projectionist now is going to be nostalgic about digital projectors. There's not really any romance about it."
He added that the transition to digital "did away with a huge portion of the film industry" – leaving projectionists, distributors and lab workers without jobs.
Mr Banks said: "It looks nice on screen but, price to pay. And the price to pay was the industry getting kind of decimated by that."
Once Upon A Time… in Hollywood is set in LA in 1969 and stars Leonardo DiCaprio, Brad Pitt, Al Pacino, and Margot Robbie.
Dundee cinema will be one of few to screen Once Upon A Time in Hollywood the way Quentin Tarantino wants it to be seen
Tarantino and the film's cinematographer Robert Richardson are advocates of shooting movies in analogue.
Tarantino, who shoots using Kodak film, is also a huge supporter of screening his films on celluloid in cinemas as opposed to digital.
The auteur, who directed Reservoir Dogs and Pulp Fiction, even helped prepare hundreds of cinemas across the US to use film projectors ahead of the release of his last film The Hateful Eight.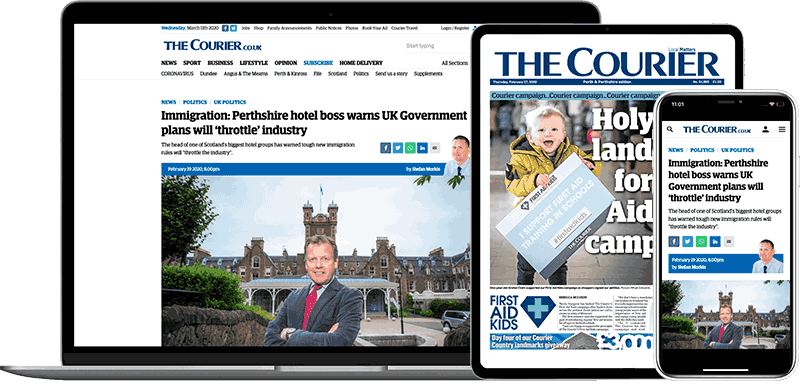 Help support quality local journalism … become a digital subscriber to The Courier
For as little as £5.99 a month you can access all of our content, including Premium articles.
Subscribe