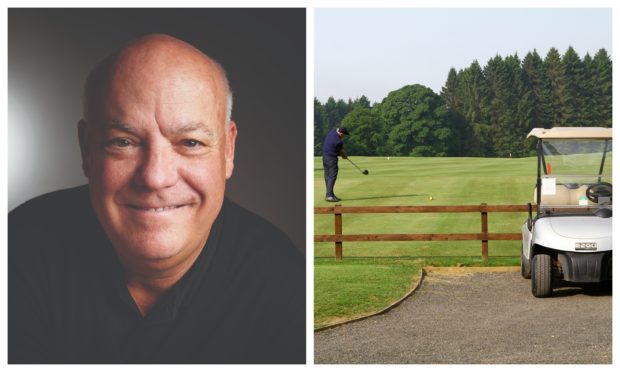 One of the world's leading golf course designers says he is convinced the city council will regret shutting Dundee's Camperdown facility if the move is voted through.
Forrest Richardson, who will next year take up the presidency of the American Society of Golf Course Architects, said he was "terribly saddened" to hear of plans to shut the 18-holer.
The well-respected American, once described as "the biggest name in golf course architecture" by Golf Digest magazine, learned his trade studying at Dundee University in 1976 and played the course "frequently" while living in the city for a year.
Describing golf as an "antidote" to technology, he said other options must be explored before closing the course completely.
In a plea to the council, he said: "I am terribly saddened to read about the decision to close Camperdown.
"Take another look. Save it. Why not invest in it? Make it better, more competitive and ready for a new generation of families, youngsters and your senior population.
"Why not add a short pitching course, a larger putting green for all to enjoy?
"You will get a better return on your investment than simply setting it aside as yet another passive park. Trust me."
The council says axing the course, which is run by Leisure & Culture Dundee, would save an estimated £400,000 in subsidies.
To compensate for the loss, the local authority wants to build a new nine-hole course and driving range at Caird Park to complement its 18-hole course.
The Regional Performance Centre for Sport is currently under construction just a stone's throw from the Caird Park course.
Mr Richardson has written five books on golf course architecture and is a contributor to magazines and publications on golf management and golf development.
Having founded Arizona-based Forrest Richardson & Associates, he has gone on to design, remodel, and restore over 20 golf courses across North America.
Most recently, the California-born 60-year-old completed an eight-month restoration of the nine-hole Roosevelt course in Griffith Park in Los Angeles.
He has also redesigned the former Palo Alto Municipal Golf Course to create Baylands Golf Links, which has been named by Golfweek Magazine as one of the top courses in California.
Mr Richardson added: "Far too often we hear of communities and their boards and commissioners taking the position that golf is not equal to other forms of recreation.
"That somehow golf should 'pay its way'  and not have any subsidies but look at other parks and community assets.
"Do they return revenues? Not often. While golf, on the other hand, does produce revenue and it can, when properly managed and cared for, actually pay for itself."
The council's policy and resources committee will vote on the proposals on Monday night.
The 6,548-yard course was opened in 1959.