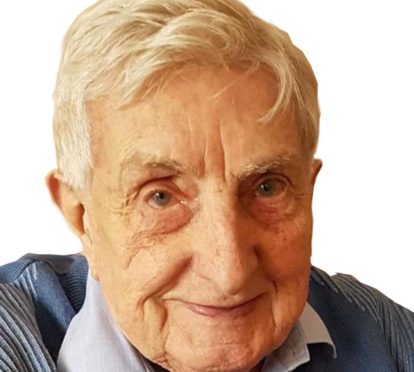 A teacher who taught in Dundee for decades, has died, aged 94.
Jim Kelly passed away on earlier this month after a short battle with illness.
Mr Kelly will be known to many in Dundee through his time teaching at St Michael's and St Vincent's schools, and also through his deputy head and head teacher roles at St Columba's and St Mary's respectively.
He was born in Bridgeton on July 22, 1925 and grew up in the Glasgow suburb, where his father owned a newsagent.
At the outbreak of war, Mr Kelly enlisted in the Navy. While he did not see any active combat, it did allow him to travel at a young age. He saw Fiji, Sri Lanka, Australia and more.
This gave him a love of travelling that stayed with him throughout his life. He was also keen on sports, including cycling and athletics. These interests combined when he went on a cycling trip in France, using pedal power to get himself from Paris to Dijon — a trip of around 186 miles.
Mr Kelly came to Dundee soon after the Second World, for teacher training on an accelerated course for ex-service personnel.
Upon completing the course he returned to Glasgow and took up his first teaching posts.
During this time he met Olive Black and the couple married in 1951 at St Agnes Church, and enjoyed 45 years together until her death.
They lived in a single room together when they had their first child, Brenda and because of the lack of housing in Glasgow they returned to Dundee and Mr Kelly took up a teaching role at St Michael's school.
After this he moved to St Vincent's and moved again to St Columba's for a deputy head position.
He was promoted again when he took up the head teacher position at St Mary's and kept the post until his retirement at the age of 62.
In every school he taught, Mr Kelly was involved in the football team and training young players.
The couple had three more children: Margaret, Jacqueline and Paul.
At first the family lived in Mains Drive but later moved to the Downfield area and then . Broughty Ferry after Mr Kelly retired.
Mr Kelly was a member of the Caird Park Golf Club and enjoyed swimming.
He volunteered in the Children's Panel from its inception, chairing many hearings, and training many new members.
He also volunteered with the Crossroads charity after he retired, supporting elderly people.
Two of the children, Brenda and Margaret, followed in his footsteps and became teachers.
He is survived by his four children, 10 grandchildren and eight great-grandchildren.
A service will be held in St Bride's RC Church, Monifieth, on Tuesday.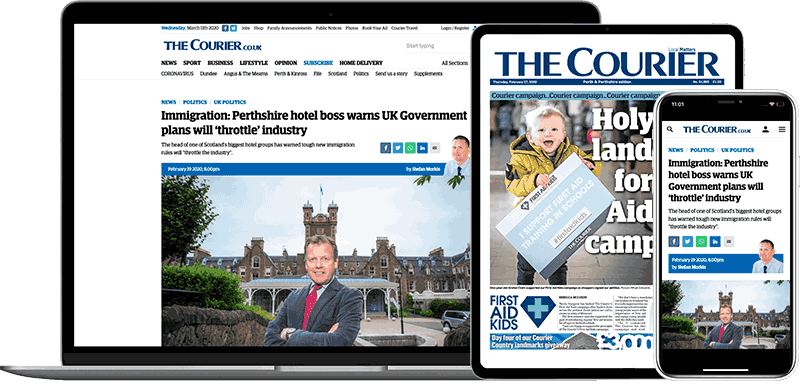 Help support quality local journalism … become a digital subscriber to The Courier
For as little as £5.99 a month you can access all of our content, including Premium articles.
Subscribe