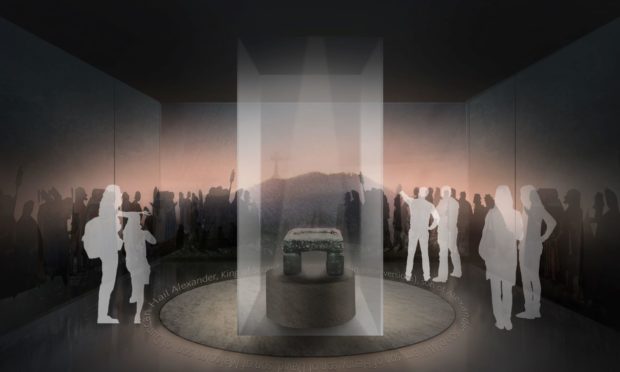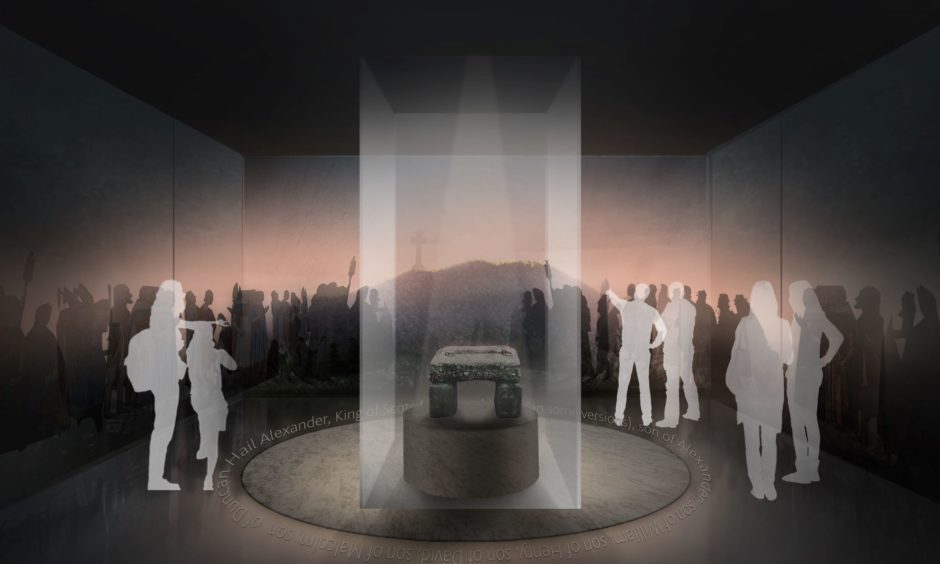 The head of VisitScotland has said Perth has a "strong case" for being the new home of the Stone of Destiny.
The ancient crowning seat of Scottish kings currently resides in Edinburgh but the Scottish Government recently launched consultation on whether the crowning seat of Scottish Kings should be returned to the Fair City, more than seven centuries after it was taken from nearby Scone.
VisitScotland chief executive Malcolm Roughead said Perth would be a fitting home for the sandstone block.
He said: "You could see the impact it would have on Perth and the region in general. It would be a great tourist attraction and if it did go to Perth it would fit in well."
Joking that he has to ensure he remains impartial as he was born in Perth, Mr Roughead agreed that the city has a "strong case" for being the new home for the Stone of Destiny.
He added: "Where the city is at the moment, the bid is part of wider ambitions for the area and that is good."
Mr Roughead was in Tayside for the annual UKinbound trade workshop, which was hosted in Dundee for the first time.
The event included 25 representatives of the tourism industry from around the world visiting the Tayside and Fife areas, with Visit Scotland among those showing off the best the region has to offer.
"It was the most successful event of its type that I have been involved in," Mr Roughead said.
He said there has been "a lot of change" for the better in Dundee since the opening of the V&A last year.
"What I remember when I look back at the start of that project is how people came together, different agencies, businesses and organisations.
"To build working relationships like that is always going to be a good thing."
Mr Roughead visited local businesses in Dundee, including water park Foxlake, which has recently been shortlisted in the best outdoor or adventure experience at the upcoming Thistle Awards regional final.
Foxlake director Callum Mark described the awards as the Oscars of the tourist industry in Scotland, and said it was a "great honour" to be in the running.
Mr Roughead added: "Visiting businesses such as Foxlake allows me to get a feel for how people in the tourism sector and doing, what the challenges are and what the opportunities are."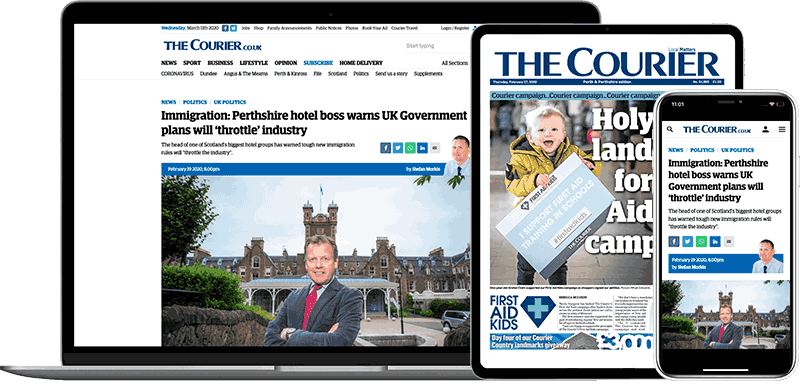 Help support quality local journalism … become a digital subscriber to The Courier
For as little as £5.99 a month you can access all of our content, including Premium articles.
Subscribe