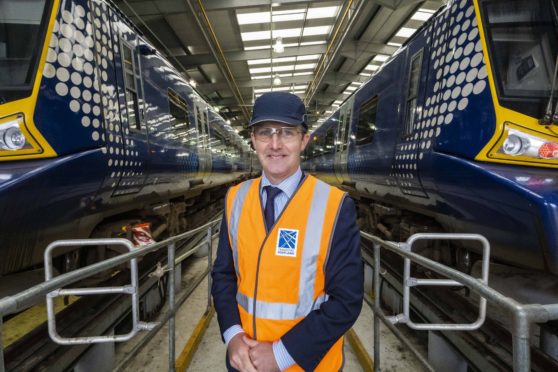 A continuous electrified line from Edinburgh through Fife to Dundee and onto Aberdeen is among the key aims of a new plan to decarbonise most of Scotland's rail network by 2035.
Transport Scotland's Rail Services Decarbonisation Action Plan, unveiled by Transport secretary Michael Matheson on Tuesday morning, seeks to reduce emissions and remove diesel passenger trains over the next two decades.
Several routes in the central belt and west coast have already been electrified, but the coverage has so far only reached as far as Stirling and Alloa.
Preparatory work for the next projects is already under way, with the proposed reinstatement of the Levenmouth rail link among the priorities.
Fife has also been pinpointed for an "international rail cluster" at Longannet.
Mr Matheson said: "The current covid-19 pandemic has been a challenging and difficult time across the globe.
"As we continue transition through the Scottish Government's Routemap to Recovery it is clear we need to do all we can to boost the economy through green initiatives.
"While our Programme for Government commitment to publish our plans for decarbonising Scotland's railways was rightly paused, I am now pleased we can share them.
"This is particularly important for the rail industry and its supply chain who are keen to see projects progress."
Supporters of electrification say it will lead to journey time reductions, better connectivity, improved network capacity and resilience, and substantial freight benefits, as higher power allows heavier trains to operate faster and at lower cost.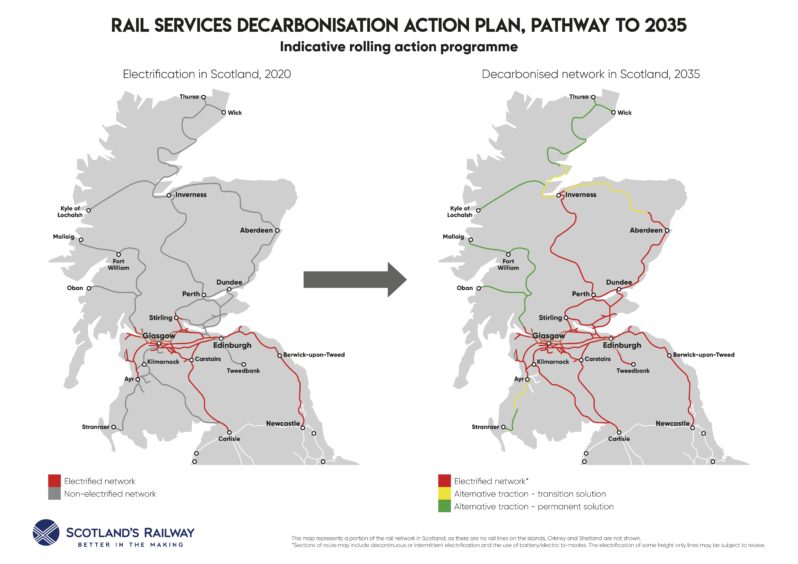 Network Rail is undertaking development and design work in 2020 for routes from Edinburgh Haymarket to Fife and Dundee.
The plan also includes a commitment to seek to secure early passenger improvements through longer trains, and notes that design and development work will also be progressed in 2020 for the route from Dunblane to Perth.
Alex Hynes, managing director of Scotland's railway, said: "Although rail is already a low-carbon mode of transport, we are committed to reducing our environmental impact ever further.
"The massive projects that have been delivered so far – the electrification of the central belt, new electric trains – mean more seats and faster journeys for our customers, as well as a rail service that is better for our environment. This plan will deliver even more for our passengers in the decades to come.
"It connects people with jobs, business with customers, tourists with destinations, and it's delivering a railway of which we can be truly proud."