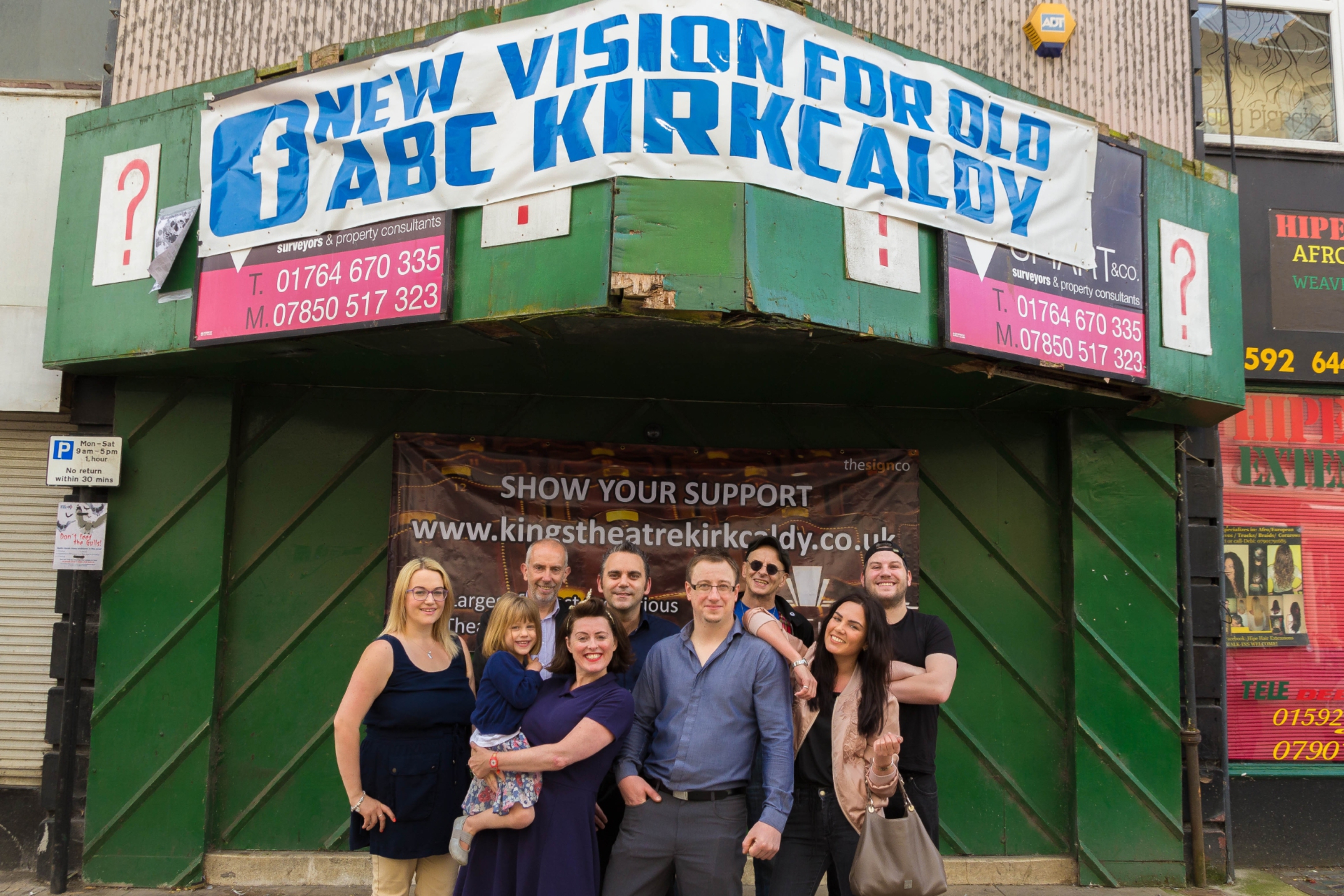 The group behind an ambitious plan to regenerate an iconic Kirkcaldy venue is celebrating reaching a major milestone.
The Kings Theatre Kirkcaldy group has secured ownership of the former ABC cinema in its quest to transform the building into a modern concert hall.
The purchase has been made possible thanks to a deal between the group and the building's previous owners, following assistance from philanthropist John Sim.
The OBE, who is based in Thailand, has previously assisted with other Kirkcaldy-based community campaigns, including Reclaim the Rovers and the purchase of the Old Kirk, and said that he was impressed by the desire of those keen to renovate the former cinema.
Mr Sim said: "This is a very ambitious project but occasionally if you dream and work hard you will be amazed by what can be achieved.
"I have already seen this with the Old Kirk Trust and the Adam Smith Global Foundation.
"The key is to have the right people making it happen.
"The Kings Theatre team has worked tirelessly on this and has not been deterred by apathy or rejection.
"We owe it to them and to the town to give our support and see just what can be done with a historic part of Kirkcaldy's Merchants Quarter."
The Kings Theatre Group wants to turn the old picture house, which has lain empty on the High Street since 2000, into what they believe can be a "world class" 2,000-seat concert and corporate events space.
Taking control of the building, as opposed to leasing it from its previous owner, will make it easier for the group to apply for external funding to carry out its plans.
Since closing as a cinema the building has fallen into disrepair, with the group now keen to ensure that the building is wind and watertight.
Grant Foster, CEO of Kings Theatre Kirkcaldy, has appealed to the people of the town to back his group's bid to transform the site.
"In order to address the issues that the town centre has, we have to rid ourselves of poisonous negativity and apathy, work together and all be on the same page.
"Challenging times may still lay ahead, but can only be tackled with inclusion, fresh ideas and positivity about what could be achieved to grow and strengthen our town."