The man dubbed "the voice of Knockhill" remains in intensive care after a serious road crash seven weeks ago.
Garry Stagg and his wife Hilda suffered life-changing injuries when their motorcycle collided head on with a car on the A9 just north of Dornoch Bridge in July.
The 65-year-old had part of his leg amputated and remains in intensive care in Ninewells Hospital, Dundee, where he is conscious and able to speak to relatives.
Mrs Stagg, 67, who was riding pillion, is also understood to have lost part of her leg but is in a stable condition.
For more than 30 years, Mr Stagg has been at the microphone during events at Knockhill racing circuit in Fife, running the public address system and providing commentary. He also launched Radio Knockhill.
Responsible for the track's electronics, he once joked: "If it's got a plug on it, it's my responsibility."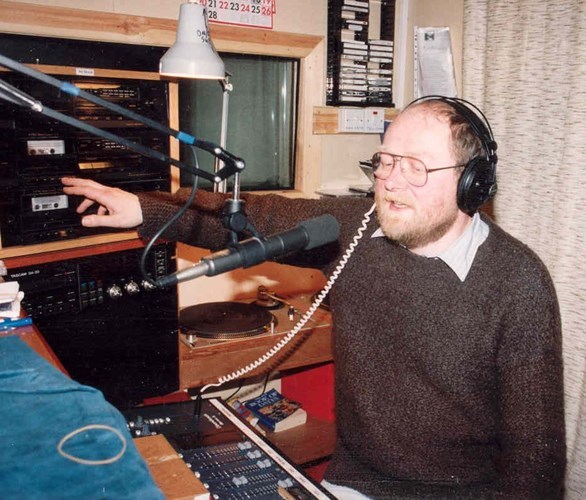 Colleagues at Knockhill have launched a crowdfunding page in support of the couple, who will have to adapt to a new way of life because of their injuries.
A fundraising target of £10,000 was set and by Tuesday, £8,475 had already been donated.
Knockhill events director Stuart Gray said: "The two of them will need help and assistance so we're doing the JustGiving page to raise some money to help make things better for them in the future."
Mr Gray said it was early days and the couple had a long recovery ahead, but he is hopeful Mr Stagg will be back at the circuit.
"It's too early to say, but I hope he will be back in some capacity in the future, but they both have a long road ahead of them," he said.
"He's been the voice of Knockhill for three decades, doing all our commentary for all our car and bike racing.
"As well as looking after the public address system, he helped on the events team, with the planning and delivery of events.
"In addition to that, he's very much our contact with the biking world.
"We're right in the middle of the season and he is missed."
The couple were taken to Raigmore Hospital in Inverness after the accident on July 14.
Their blue Triumph motorcycle collided head on with a black Ford Focus.
Police closed the road for around six hours while they investigated the incident.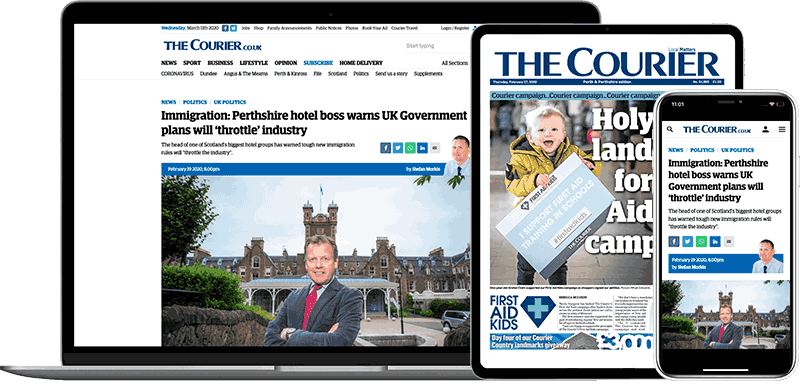 Help support quality local journalism … become a digital subscriber to The Courier
For as little as £5.99 a month you can access all of our content, including Premium articles.
Subscribe