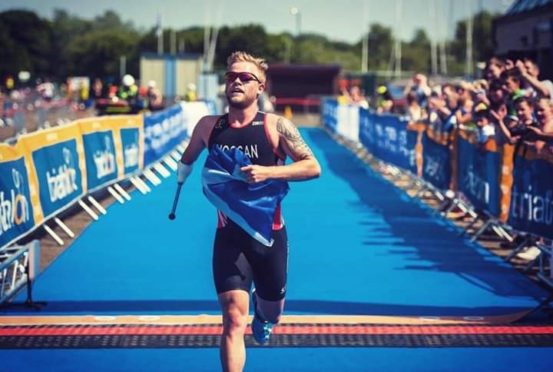 A retired athlete has issued an inspirational message of hope to victims of bullying after suffering years of taunts because of a disability.
Fifer Stefan Hoggan swam for Scotland and competed for Great Britain as a tri-athlete after rising above the cruel jibes of class mates during his school days.
The 26-year-old communications officer was born with part of his right arm missing which made him the butt of relentless and humiliating jokes, at both primary and secondary school.
Now an ambassador for LEAP Sports, an LGBTI charity aimed at eradicating intolerance, Stefan has spoken out during this year's anti-bullying week about the damage done at the hands of his tormentors and how he managed to overcome it.
The former Auchtermuchty Primary and Bell Baxter High pupil said it was important to stand up to bullies.
"I was called names like one-armed bandit or one-armed cowboy after Woody in Toy Story," he said.
"People would stick their arms up their sleeves so only their elbow was sticking out and run about pretending to be me.
"They would pull my prosthetic arm off and hide it so I couldn't find it. It was extremely relentless and it was humiliating."
He said the mockery was particularly prevalent during the early years of primary school.
"I was a very sensitive boy and it affected me a lot," he said.
Stefan built up more resilience to the treatment during his high school years and began to stand up for himself.
He said his talents as an athlete started to impress his peers, whose bullying eased off.
"My message to anyone being bullied is always tell," he said.
"Tell a teacher or a friend, a parent, an aunt or uncle. The only way people will stop being bullies is if you stand up to them."
Stefan also called on schools and other organisations who deal with bullies to keep their victims informed.
"I felt there wasn't anything done when I first reported it," he said.
"I'm told there was but I just didn't see it. People need to know something is being done about it."
Despite his difficult school days, Stefan said he never let his disability stand in his way.
"It never stopped me," he said.
"My stock phrase is the only disability is a bad attitude."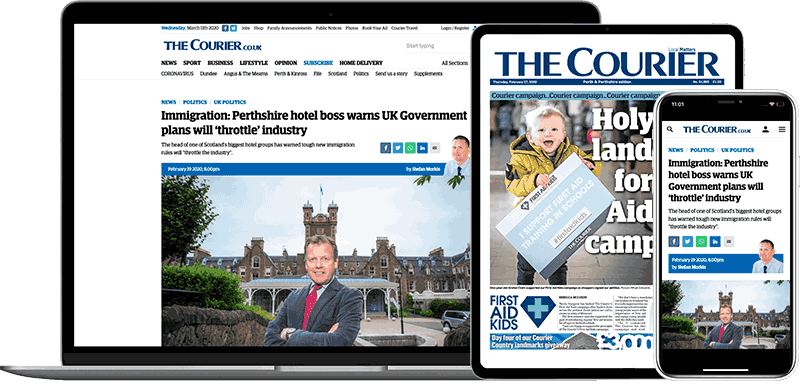 Help support quality local journalism … become a digital subscriber to The Courier
For as little as £5.99 a month you can access all of our content, including Premium articles.
Subscribe