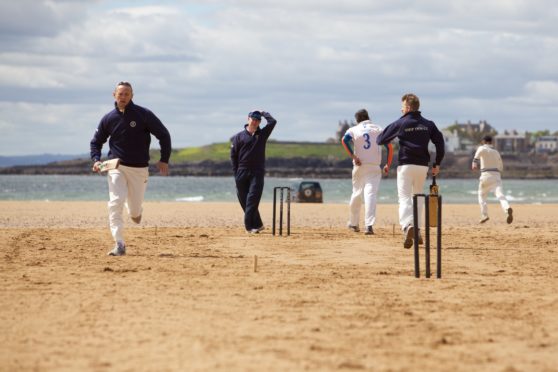 One of cricket's most famous sides will swap the prestigious backdrop of its home ground at Lords for one of the most picturesque beach settings in Scotland when it makes a pilgrimage to Fife.
The Ship Inn Cricket Club, Elie will be hosting members of Marylebone Cricket Club (MCC) which was formed in 1787 and plays its matches at Lords, regarded as the home of cricket.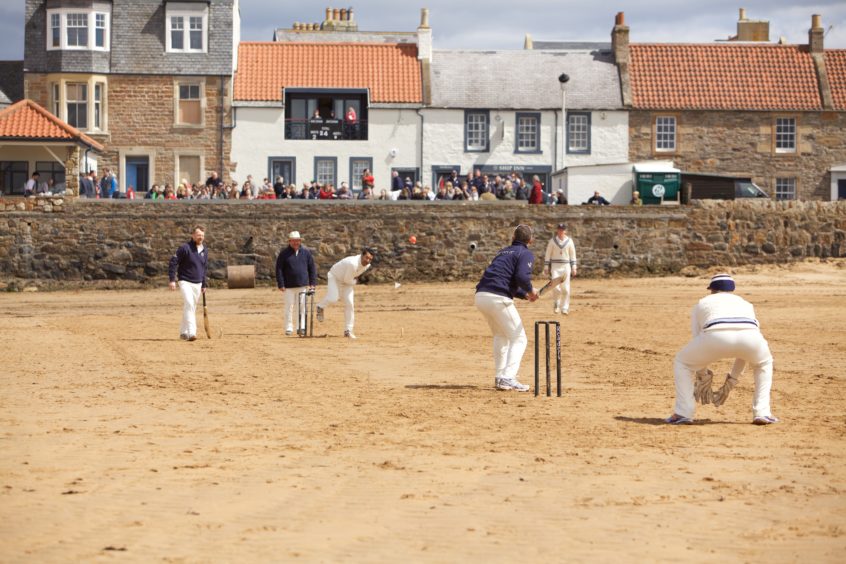 It's the sixth time the Londoners have been welcomed to the east neuk and the game is always a hotly contested affair.
The Fife side are hoping to give the MCC a run for its money and square the series three-all.
The Ship Inn is the only pub in Britain to have its own beach team.  The flat sandy expanse allows cricket to take place at low tide, with the area of play meticulously rolled to provide the perfect wicket.
The match is the brainchild of pub landlord and Ship Inn captain Graham Bucknall and marks the finale to his team's season.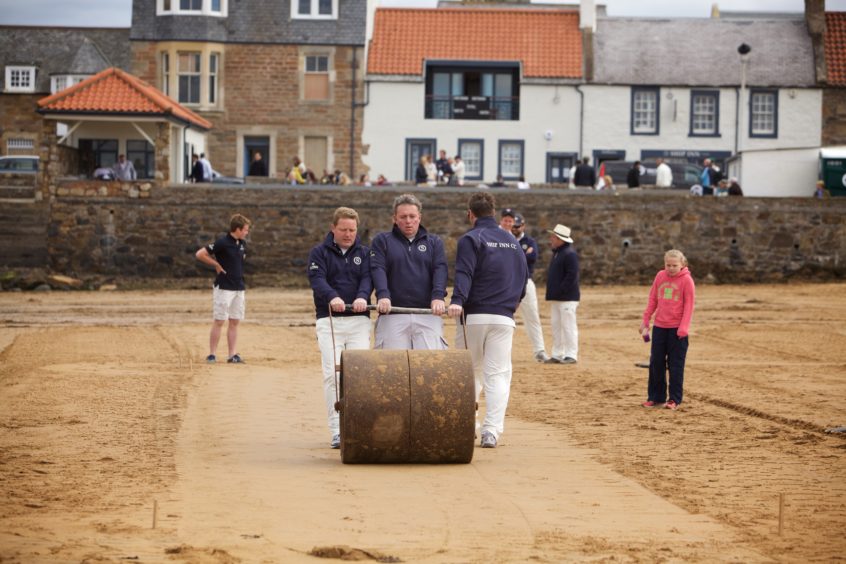 "The fixture is a coup for us but rather than it being just novelty, both sides take it pretty seriously and there's always a lot of good cricket played," Graham explained.
"We offer good hospitality to the many touring sides that visit Elie but we also want to give teams a game and we play to win."
A heavy roller is used to create a suitable batting strip which plays just as well as a traditional one, says Graham, with the only difference that the teams use a rubber ball.
"Spinners will be able to turn the ball while fast bowlers will get bouncers, the only difference is that you may just get your feet wet depending where you are in the field," Graham added.
"If the weather is kind to us we expect to get between 400 and 500 spectators."
While the Ship Inn welcomes the MCC back for the sixth time, the Fife side is about to complete its 29th season of beach cricket.
Over the years the side has hosted some of the greatest names in the sport such as Richie Richardson and Courtney Walsh from the West Indies.
"We've had many famous names, only this week  the Scottish Rugby team played here with Greg Laidlaw hitting the winning six," said Graham.
"We are still looking forward to the Wild Cats Scottish women's side and welcome a side from Victoria in Australia for a T20 match."
The 30-over match versus the MCC starts at 2.30pm on Saturday August 10 on Elie beach and is free to watch.