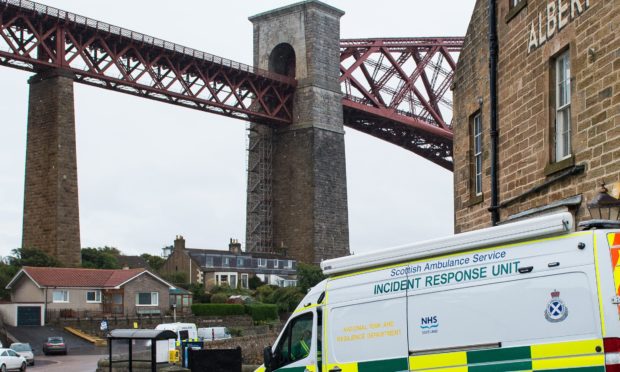 A huge part of Scotland's rail network was plunged into chaos on Tuesday after the Forth Bridge line was forced to close.
All trains between Inverkeithing and Dalmeny were stopped for around four hours after reports of a man on the bridge prompted emergency services to intervene.
Services between Aberdeen and London were halted, as well as Fife circle services and those to and from Perth, Dundee and Angus as trains began to back up on the line.
Journeys from Edinburgh to Aberdeen and Inverness were diverted through Stirling to get the network moving and at one point people travelling south from Perth and Dundee were advised to go via Glasgow.
Replacement buses operated between Inverkeithing and Edinburgh Gateway.
Passengers who had started their journeys before the emergency were stranded on trains for several hours.
Forth Bridge closed to trains due to concerns for man on the rail line
One Cellardyke couple, Eugene Clarke and his partner Margaret, en route to the theatre in Newcastle were among those stuck at North Queensferry for almost two hours.
Eugene said the train was eventually evacuated at 1.45pm and he and his wife were able to get a taxi to Edinburgh Waverley to catch another service to Newcastle.
" I guess this is one of these unfortunate events and we hope the person concerned is OK.
"Luckily we were in no hurry so just had an unplanned delay of a couple of hours."
The man was eventually persuaded to leave the bridge at around 2pm but travellers endured disruption on the railway for at least another three hours.
Dozens of trains were cancelled throughout the day, with more than 50 pulled in the two hours between 11am and 1pm alone.
Others were subjected to long delays.
A Network Rail spokesman said trains were stopped as soon as staff were alerted to reports of a person on the line at 9.55am.
British Transport Police (BTP) and Police Scotland were called to North Queensferry to speak to the man, while the coastguard and ambulance services were on standby.
A BTP spokesman said later: "A man has since been removed from harm's way and will be taken to a place of safety."
Scotrail said it had been working closely with the emergency services.
They said it would take some time to restore normal services to the Fife Circle, Dundee, Arbroath, Inverness and Aberdeen.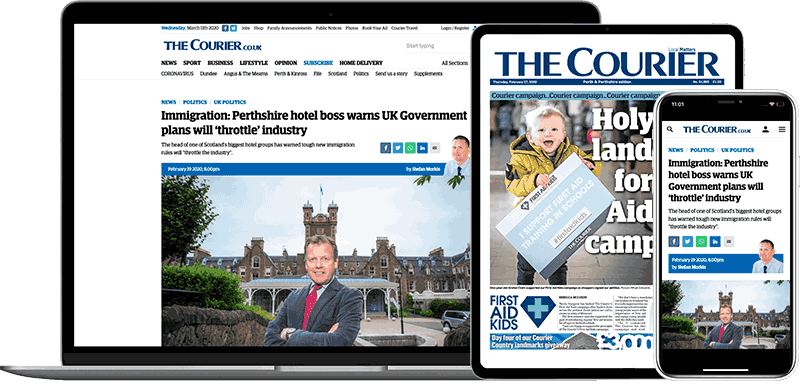 Help support quality local journalism … become a digital subscriber to The Courier
For as little as £5.99 a month you can access all of our content, including Premium articles.
Subscribe