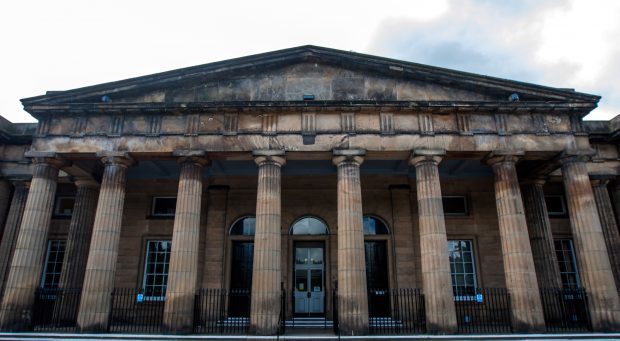 A drug dealer who locked himself out of his home in his underpants has been jailed for more than two years.
Gary Watt stepped outside to the common close in his underwear to speak to police and his front door slammed behind him to lock him out.
However, Watt – whose actions were described as "extremely stupid" by his own solicitor – removed a door panel to get back in and lead officers to his haul of speed.
Depute fiscal Chris Macintosh told Perth Sheriff Court yesterday: "He was subject to a warrant so police officers attended to execute that warrant.
"On knocking the door the officers were met by the accused who stepped out into the common hallway wearing only his underpants.
"As the accused did this his front door closed behind him and locked shut.
"He explained he was locked out but removed a panel from the door and was able to unlock it and enter. He was told he would be accompanied by an officer while he retrieved some clothing.
"While in the kitchen he pointed to a rucksack and said 'you better take that as well.'
"It contained 29 bags containing a white substance. The accused stated it was amphetamine."
Mr Macintosh told the court there was close to a kilo of the drug and it had a potential street value of £8,120.
Watt's solicitor told the court his client should get credit for telling the police where the drug consignment was.
Sheriff Gillian Wade said she had no option but to jail Watt and added: "I have counted that you have 20 previous convictions for drug-related offences."
Watt, from Perth, admitted being concerned in the supply of drugs from his home on 27 January this year and was sent to prison for 122 weeks.
He has previously been jailed for 10 months at the same court for keeping nearly £3,000-worth of speed in the fridge with his daughter's meals.
He claimed he had run up massive drug debts because he had been an addict since he was 15 and was simply trying to pay off what he owed.
In 2009, Watt was sent to prison for 14 weeks after claiming he had started dealing drugs to pay for the unborn child he was expecting. He also claimed to be in financial trouble and started peddling cocaine when his partner told him about their unplanned pregnancy.
Solicitor Linda Clark told the court Watt had lost his job as a labourer and had racked up gambling debts when he discovered his partner was pregnant.
"He was concerned about the birth and the cost of the child and felt that he wouldn't be able to offer financial support to the co-accused and their child.
"His actions were extremely stupid. A third party suggested to him that a quick way to raise finances was to supply cocaine to his circle of friends."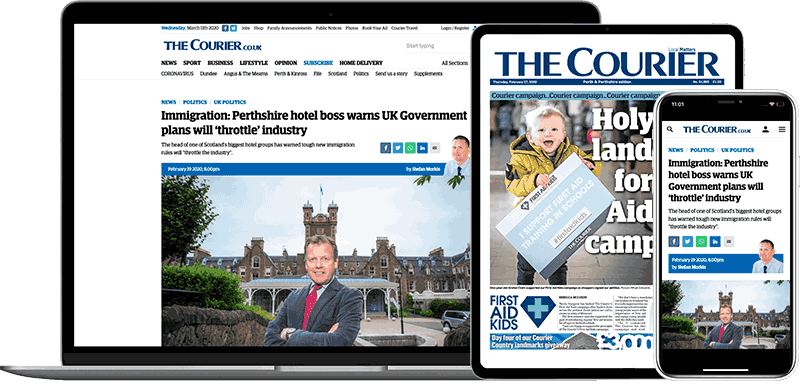 Help support quality local journalism … become a digital subscriber to The Courier
For as little as £5.99 a month you can access all of our content, including Premium articles.
Subscribe