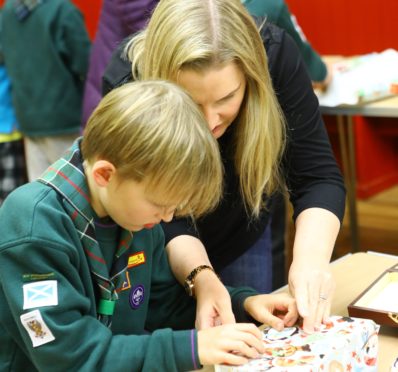 A group of Crieff Cub Scouts will send dozens of "morale boxes" to overseas-based armed forces personnel in time for Christmas.
The 5th Perthshire (Crieff) Scout Group spent Thursday evening packing and wrapping the boxes in time to send them before the end of the month.
The 24 children in the group, aged between eight and ten years old, hope to send 60 boxes to soldiers serving in the Army, Navy and Air Force.
Included in the boxes are small toiletries, sweets, playing cards and biscuits. Chews, biscuits, dental sticks and tennis balls have also been included for support dogs.
The Cubs have written letters and drawn pictures to wish the troops a Merry Christmas to go alongside the morale boxes.
Crieff Cub Scout leader, Jeanette Lanham said: "It is important that the Cubs understand the armed forces are there to protect and support us throughout the year and are recognised for their contributions to our safety always and not just Remembrance Day, when they take part in the Armistice parade.
"We have had a great response to the donation of gifts to go into the boxes.
"Although we asked the children to bring in just three items, many have donated much more, which as been great."
She added local residents and businesses have also submitted donations for the boxes.
They will be sent to a main address within the Ministry of Defence (MoD) before being distributed to the regiments posted overseas. The troops' locations can vary from month to month.
The idea to send morale boxes came from a project with which Ms Lanham was involved in her old troop in England.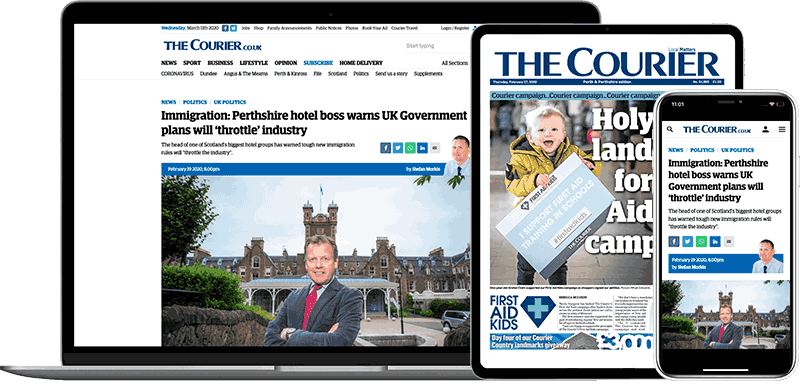 Help support quality local journalism … become a digital subscriber to The Courier
For as little as £5.99 a month you can access all of our content, including Premium articles.
Subscribe