VIDEO: 'The brain will die': Perthshire gran Olive, 69, recalls moment she was diagnosed with vascular dementia
By
Stephen Eighteen
November 18 2019, 3.58pm
Updated: November 19 2019, 9.57am
Touching video footage shows a Perthshire woman with vascular dementia contemplating her future.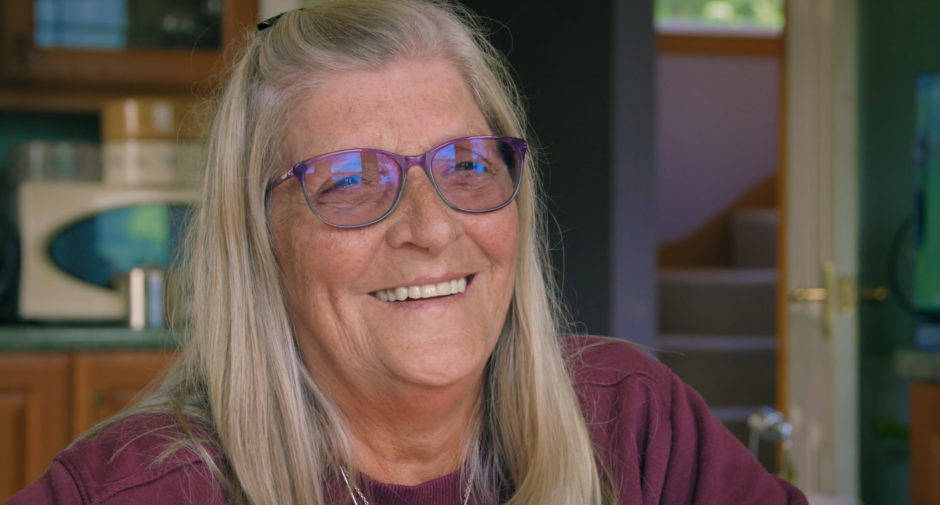 Olive Munro, 69, who was diagnosed in 2015, and her husband Ronnie tell their story in a film for the Dementia Uncovered campaign.
Olive, 69, who lives in Ardtalnaig on the south side of Loch Tay, says she knew little about vascular dementia when she was diagnosed.
She is helping raise awareness of this form of dementia which occurs when blood vessels in the brain are damaged, reducing blood flow to brain cells and affecting how they work.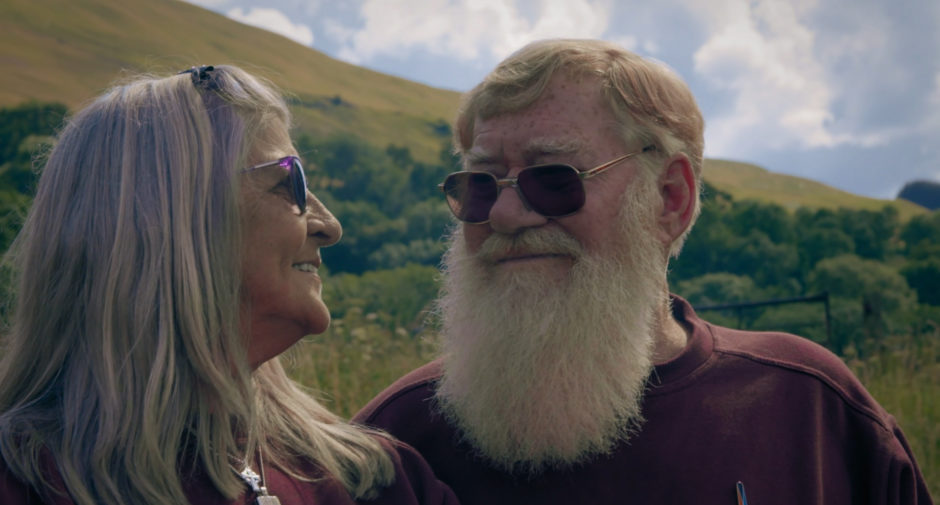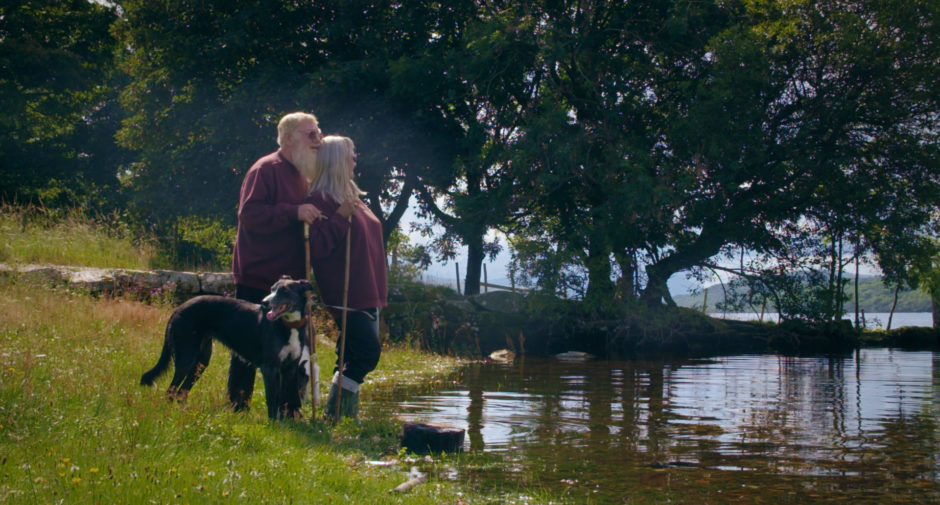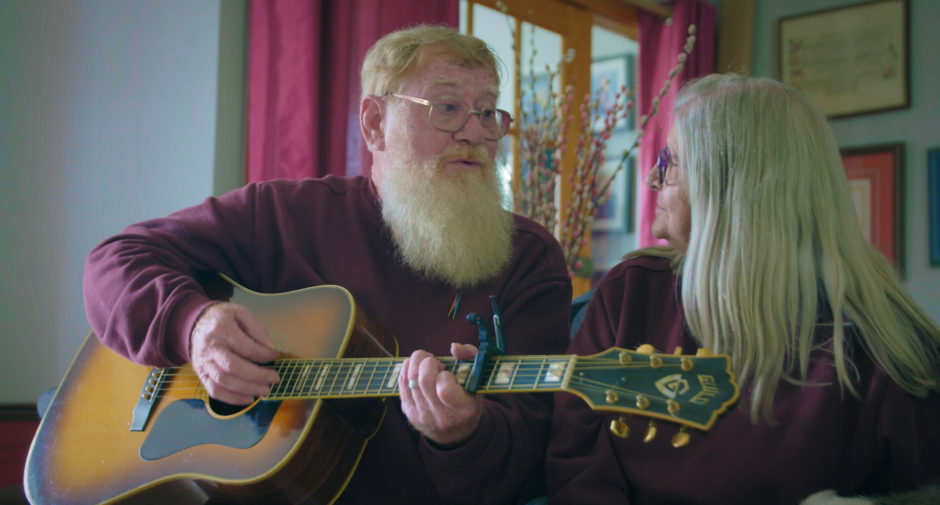 The mother-of-three and grandmother-of-six said: "When I was told I had vascular dementia I didn't really know what it meant. I was upset and it took me about a month to come to terms with it.
"My understanding is with vascular dementia the brain will die, but not in a specific order. I don't know what I'm going to lose next – I just have to wait and see.
"But I don't worry about what's going to happen, I focus on what I've got now. My attitude is to get on with it and live life to the full.
"The first thing I noticed was I lost my ability to do mental arithmetic. I do the accounts for my church, but I started to struggle to do them even though I've always been good at mental arithmetic.
"I also forget words. In the middle of a conversation I find I can't remember a word. I have to describe it to my husband and he'll tell me the word I'm looking for.
"One of the hardest things is the memory problems. I can remember the big things but I occasionally forget the little day-to-day things.
"I also find I don't take in information as well as I used to. For example, when I go to church I'm not able to take in everything the minister says.
"Dementia is not something you can see, like a cut. You have to explain to people that you've got it which can be hard as a lot of the different types of dementia are not that well known.
"I'm so proud to be part of the Dementia Uncovered campaign. I was delighted to be asked to tell my story to help raise awareness.
"It's so important to support dementia research. I don't know if there will be anything for my future, but it's great to know there is hope that treatments will be found to slow down and stop dementia so future generations won't be affected."
Ronnie said: "An awful lot does go through your mind. Is there a time limit to this? Or will it go on for quite a long time? Am I going to be feeding her or something soon?
"Sometimes I wish that when the time comes I go first so I won't have to see it.
"She's always been very good at holding her feelings back. But I've known Olive too long not to realise that it is something that's eating away at her. It's not her doing it, it's the dementia and it's not her fault.
"She means so much to me. I don't know what I would do if she wasn't here. That's one question I can't answer, I really don't know."
Olive is one of four people living with dementia who feature in videos created by Alzheimer's Research UK and Ricoh.
The hard-hitting films highlight the experiences of those living with different forms of dementia, as well as the scientists striving to bring about new treatments.
There are 70,000 people in Scotland living with dementia and one in two people know someone affected by the condition.
Dementia is caused by a range of physical diseases that affect people in different ways, including Alzheimer's disease, vascular dementia, frontotemporal dementia, and dementia with Lewy bodies. These diseases bring with them a broad and devastating range of symptoms, including visual changes, language problems, hallucinations, behaviour changes and difficulties moving.
The campaign has been launched alongside results of a new poll commissioned by Alzheimer's Research UK that revealed that nearly half (47%) of adults in Scotland are unable to name a single type of dementia.
The survey, carried out by YouGov for the UK's leading dementia research charity, showed that while 42% of people in Scotland were able to name Alzheimer's disease, the most common cause of dementia, many could not name any other forms of the condition. Just one in four (25%) could name vascular dementia – the second most common form of dementia – and just 4% had heard of dementia with Lewy bodies.
Alzheimer's Research UK and Ricoh worked with Connected Pictures and director Gemma Brady, known for her work on the Channel 4 documentary series 24 Hours in A&E, to develop the suite of eight new films.
The films mark a new chapter for the Dementia Uncovered campaign, which launched last year with a compelling film featuring actor Simon Pegg. Using Ricoh's 3D printing technology, the film helped show the physical nature of Alzheimer's disease, which shrinks the brain at four times the rate of healthy ageing.
Ian Wilson, chief executive of Alzheimer's Research UK, said: "We are delighted to be working with Ricoh on this important campaign once again.
"We're incredibly grateful to Olive, Ronnie and all the people who shared their experiences to help create such powerful films, which show the true impact of dementia.
"This latest chapter of Dementia Uncovered also underscores the commitment and dedication of the researchers whose work is so crucial. Dementia research is making progress and with support from the public and companies like Ricoh, we can make breakthroughs possible."
David Mills, chief executive officer of Ricoh, added: "Since the launch of our partnership in 2017, we have worked with Alzheimer's Research UK on a number of initiatives to help raise awareness of dementia.
"We are proud of this new campaign and hope that it will challenge common misconceptions around dementia, and provide a powerful insight into the lives of people with the condition and scientists striving to find ways to prevent, treat and cure these debilitating diseases."
[[title]]
[[text]]
An error occurred. Please try again.
[[success]]