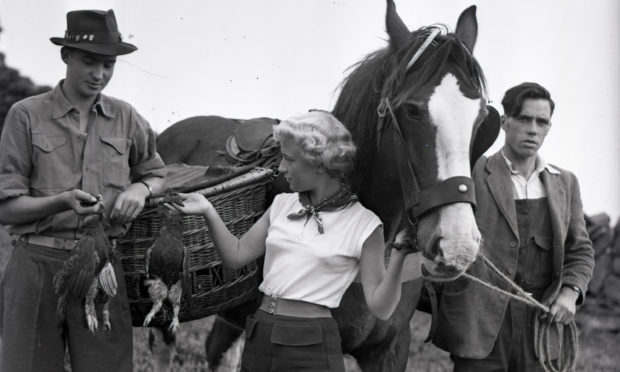 A little-known connection between the Spanish royal family and Perth has been uncovered by culture and fashion bible Vanity Fair – with some help from The Courier.
Writers at the Spanish edition of the world famous magazine launched an investigation after an old photo of their former king dancing with a "mystery" woman was found at their offices in Madrid.
They discovered that the picture had been taken in 1955, during a visit to the Fair City by Prince Juan Carlos and his father.
The 17-year-old prince – who reigned as king between 1975 and 2014 – is seen dancing at the Pony Club Ball in the Salutation Hotel. The woman in the photo turned out to be Caroline Dewar, now Lady Worsely.
But with scant information about the royal trip, writers made efforts to find out more.
They teamed up with The Courier for a root through the newspaper archives and found more information about the "red carpet" event, including the fact that the prince took part in an "apple dance" contest where couples have to dance with an apple between their foreheads.
Other notable people at the August 1955 ball were the Earl and Countess of Mansfield, Lord and Lady Caithness and Lord Rollo. Music was by Harry Ogilvie and his orchestra.
The day before the dance, The Courier reported – on the same day that "Teddy Boy Rowdies Invade Camperdown" – of a Royal family picnic amongst the heather at Dunkeld.
Vanity Fair's Sara Ocón said: "As photo researcher at Vanity Fair Spain, I was looking for images of whisky distilleries when I found this beautiful and surprising picture of our former king dancing with a British lady in 1955.
"I started to investigate. We wanted to know who she was, where was the dance and what was he doing there?"
Sara tried to track down 85-year-old Lady Worsely at the family home in Kinnaird Castle.
"I wrote to the castle via their Facebook page and the Duchess of Fife was very kind and replied to me," she said."She talked with her mother-in-law and confirmed to me that she remembers that night and told me the dance had taken place at the Salutation Hotel in Perth."
The article appears in the British-themed December edition of the Spanish title.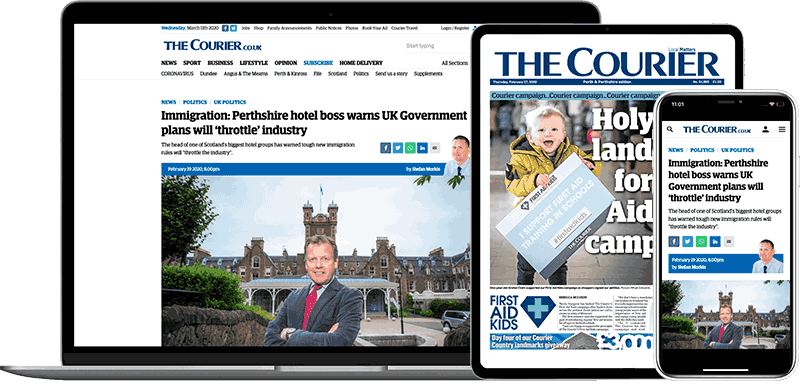 Help support quality local journalism … become a digital subscriber to The Courier
For as little as £5.99 a month you can access all of our content, including Premium articles.
Subscribe