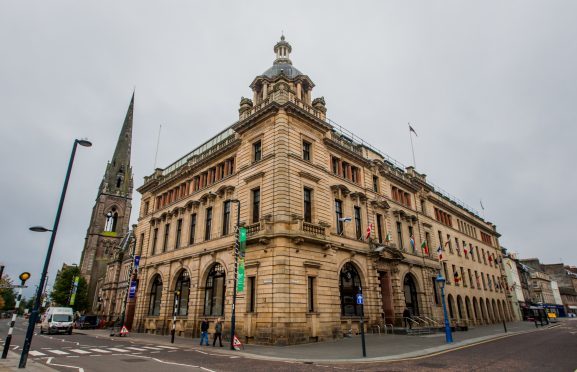 A council has refused to say whether an employee has been investigated over a video showing him inappropriately touching a schoolgirl.
The short clip is believed to have been taken on a pupil's camera after an official school Christmas party in Perth city centre late last year.
It shows the staff member – not a teacher – of a Perth secondary school grab the teenager's chest while apparently posing for a photograph.
Another male in the video, who has been identified as a teacher at the school, posed with the pair on camera with his arm around them, thrusting a bottle of alcohol towards the camera.
The male holding the camera can be heard asking if the bottle is in shot.
The clip has been widely shared on social media and is believed to have been brought to the Perth and Kinross Council's attention shortly after the incident.
Parents of pupils at the school have voiced concerns but when The Courier asked if the employees had been disciplined – or even investigated – the authority refused to respond to questions.
Reporting rules mean The Courier cannot name the males involved, or the school, as it would identify the girl in the video.
A comment from a spokesperson was returned, stating only: "The council does not comment on employees' individual circumstances.
"Any issues raised with us will, however, be investigated in line with council policy and procedure, and appropriate action taken as required."
It is thought police have not been made aware as The Courier also asked Police Scotland if any complaint had been made but the force said it had no record of the incident.
One concerned parent said: "The video has been doing the rounds on social media but there has been no indication that anything has been done about it.
"The schools go back on Monday and it would be a comfort to know that people in charge of our children are made aware there are consequences to acting in the way they did in this video."
Perth City South councillor Sheila McCole who has called for a swift and thorough investigation into the footage.
The SNP councillor said: "Any allegation of inappropriate behaviour is always of great concern.
"I am confident that complaints raised to Perth and Kinross Council will be dealt with thoroughly and in a timely manner and that appropriate support will be provided to pupils and their parents."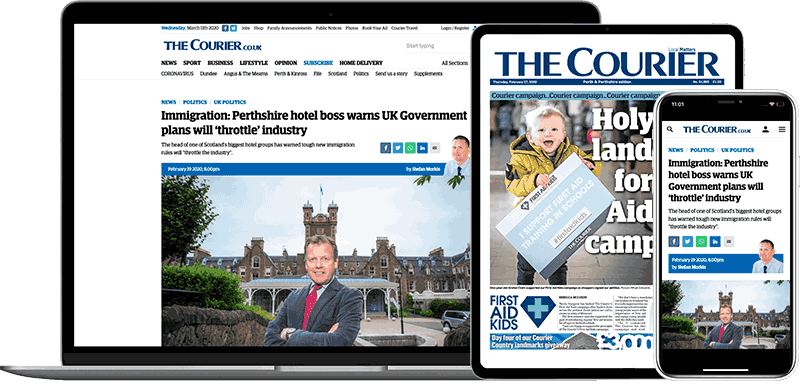 Help support quality local journalism … become a digital subscriber to The Courier
For as little as £5.99 a month you can access all of our content, including Premium articles.
Subscribe