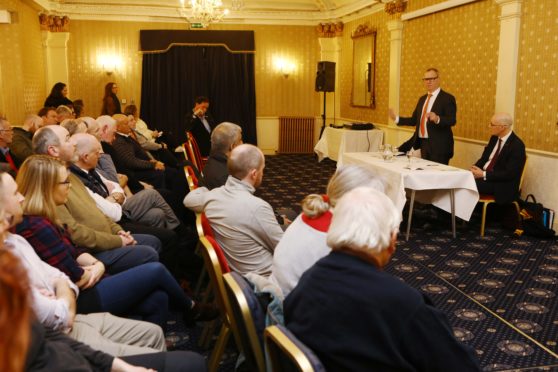 Retailers have called for two hours of free parking to be introduced in Perth city centre to help bring shoppers from the outskirts and beyond back to the high street.
At a busy, and at times fractious, meeting on Thursday night local traders highlighted their main concerns surrounding the struggling retail industry affecting the Fair City with rates and car parking high on the agenda.
At the meeting, chaired by SNP colleagues Pete Wishart MP, John Swinney MSP and councillor Eric Drysdale, the effect of free parking at out of town retail villages like Inveralmond was brought forward as ongoing issue for the sector.
John Bollough, the former owner of McEwens before it entered administration in 2016 and current chairman of the Perth City Development Board, believes rates are to blame for the ongoing problems.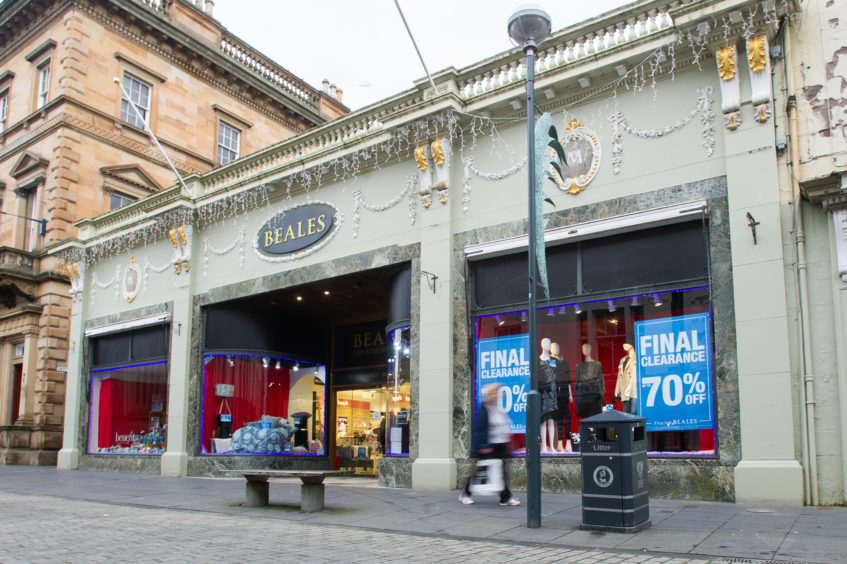 Mr Bollough said: "The real culprit in my opinion is rates. Government policy through planning and rates systematically educated people to shop out of town.
"We are teaching people to get in there cars and travel 30 miles to buy a bottle of milk and the reason people do that is because they can park at the out of town destinations for free.
"Rates dispensation for out of town developments means retailers outwith the city centre can provide as many parking spaces as they want and not pay any rates for it at all which is in direct contrast to the city centre
"But it comes at an enormous cost because there's not a level-playing field on retail.
"This is actually solvable and it's within the Scottish Government and council's gift due to changes in powers.
"I see this potentially as the only silver bullet I know of that could possibly halt, not solve the whole problem, but halt it – is to get rid of out of town parking for free and level the playing field.
Mel Walker, of Rohans on St John Street, called for extended free parking in the city centre while such plans were looked at.
Her suggestion was met with a cry of "yes please" and applause from the crowd.
Ms Walker said: "Why don't we level the playing field and while we're waiting five years to make these car parking spaces out of town more expensive why don't we give people two hours free parking.
"We need to make it easier for people to come here and make it more accessible because if we don't we punish them."
Accessibility for out of town Perthshire residents was a running theme throughout the meeting with £6.45million  Sustrans cycling project for Dunkeld Road and the pedestrianisation of St John's Street coming under fire.
One café owner said: "Perth and Kinross Council have just won millions of pounds to restrict vehicle access to the city centre and we're (retailers) talking about the need for better access.
"There is a complete disconnect.""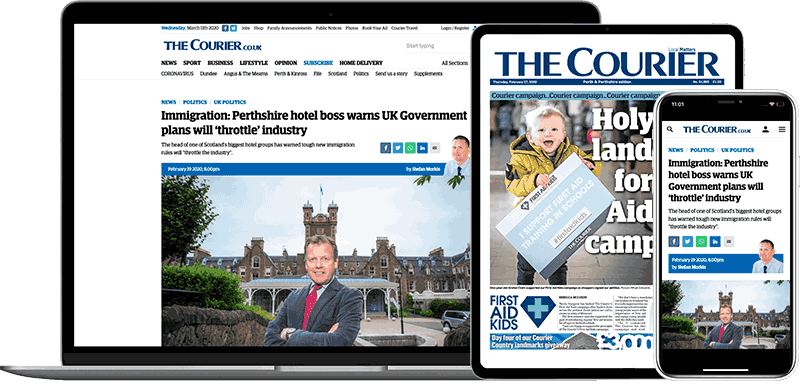 Help support quality local journalism … become a digital subscriber to The Courier
For as little as £5.99 a month you can access all of our content, including Premium articles.
Subscribe