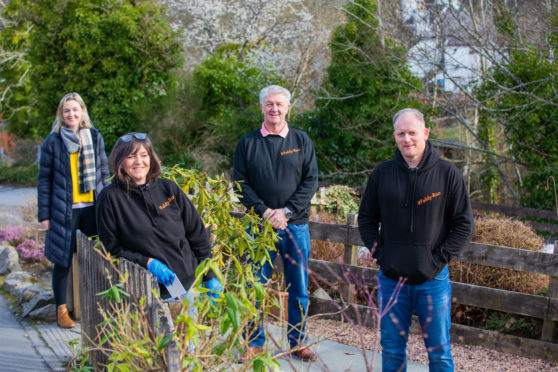 A Perthshire food delivery service has distributed around 40,000 meals to pensioners during the coronavirus pandemic.
Feldy-Roo was set up to deliver meals to over 70s and other vulnerable people in the Aberfeldy area.
Meanwhile, almost £30,000 was raised on the group's GoFundMe page, which originally aimed to raise £2,000.
The campaign began on March 19 and will deliver evening meals to people who are shielding until the end of July.
Nine local businesses, including Dewar's Aberfeldy Distillery, and The Watermill were also involved.
Deliveries were made within a 25 to 30 mile radius of Aberfeldy, with a total of 15 different routes.
Around 120 volunteers were involved in the campaign, which included delivery drivers, kitchen staff, fundraisers and administrators.
Elgin City boss Gavin Price, who set up Feldy-Roo, said: "It's been incredible for the area and the town. There is a feel good factor about it.
"It's really brought the team together and has been really positive."
But for those receiving the meals, the campaign was about more than just about the food.
Mr Price said: "For the residents, it was a godsend. For some, they hadn't seen people in weeks on end.
"We sent out questionnaires to get feedback, and overwhelmingly it was the social contact with the volunteers that was the most valued thing.
"There were friendships made between the generations and we want to keep that going."
Meanwhile, Kayleigh Wilson, who works for The Watermill, made plaques for each of the participating restaurants to commemorate their efforts.
She has volunteered for the project throughout. She said: "It's been really enjoyable and a real privilege.
"It's quite nice to be able to do something for others.
"One of the ladies who's received meals used to be one of my dinnerladies so being able to feed her has made it go full circle."
The Feldy-Roo team's efforts have received high praise from local politicians.
Councillor for the Highland ward, John Duff said: "The Feldy-Roo initiative has been a marvellous community response to the Covid-19 pandemic.
"Gavin Price has to be highly commended for having the vision and drive to get this up and running early on, and for putting together a very successful team."
Councillor Mike Williamson of the same ward added: "Everyone who was involved deserves this recognition and should be proud of their achievements.
"They have demonstrated what can be done when a Community comes together to work on a common cause."
MP for Perth and North Perthshire, Pete Wishart said: "The work that has been undertaken by Feldy-Roo has been absolutely amazing.
"I know that the people who received food and visits from the volunteer team at Feldy-Roo will be eternally grateful."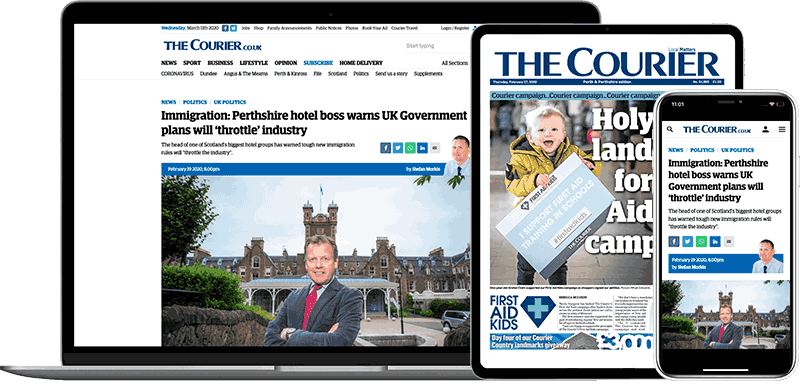 Help support quality local journalism … become a digital subscriber to The Courier
For as little as £5.99 a month you can access all of our content, including Premium articles.
Subscribe