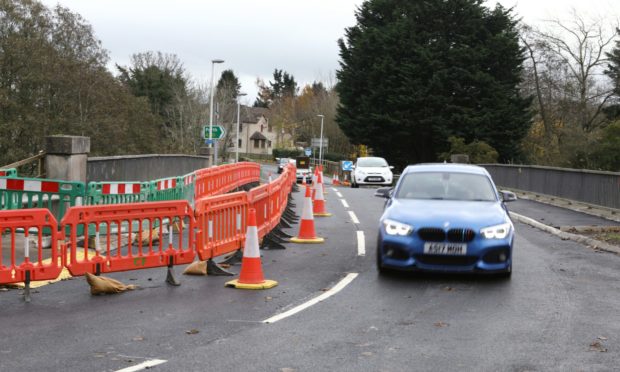 A busy A90 flyover has finally reopened, more than a year after it was struck by a lorry hauling a crane.
The bridge at St Madoes, between Dundee and Perth, was left extensively damaged after the accident on Halloween night, 2019.
Its unceremonious reopening on Saturday afternoon ends prolonged traffic misery for commuters and extra hardship for local businesses. Although the 13-month closure did not affect traffic on the A90, the bridge is the only direct link between the communities of Glencarse and St Madoes.
The £650,000 repairs programme got under way earlier this summer, and was due to conclude last month.
But the project was hit by further delays when engineers uncovered more extensive damage.
A four-way traffic light system is now in operation at the bridge, with some minor Scottish Water work still to be carried out.
Local Conservative councillor Angus Forbes said it was a relief for locals. "The closure has caused considerable inconvenience to my constituents who have been forced to take long diversions to get to and from work, not to mention the economic damage to the businesses in Glencarse who rely on customers from St Madoes."
He said: "I believe that this should have been completed much sooner, but I appreciate the communication from Bear Scotland over progress. And I am just delighted to see if finally open and resurfaced."
Mr Forbes said the traffic lights will remain in place for about two weeks. "Scottish Water still need to finalise some repairs on a water main that the bridge carries, but hopefully that can be completed very soon."
The completion of the project has cleared the way for improvements at St Madoes, including a new puffin crossing on Main Road.
"This has been on the cards for some time and should have been completed by now, but traffic lights which were in place to deal with the bridge closure meant that work was delayed," said Mr Forbes.
Work, which will also involve the installation of a new bus shelter, is expected to begin on Monday, November 30 and last for about three weeks.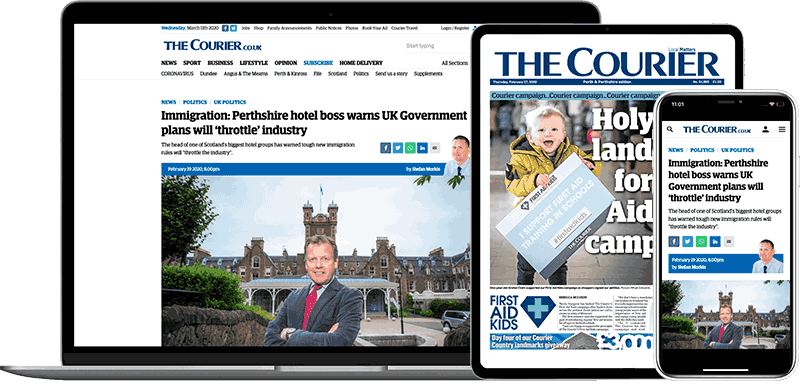 Help support quality local journalism … become a digital subscriber to The Courier
For as little as £5.99 a month you can access all of our content, including Premium articles.
Subscribe