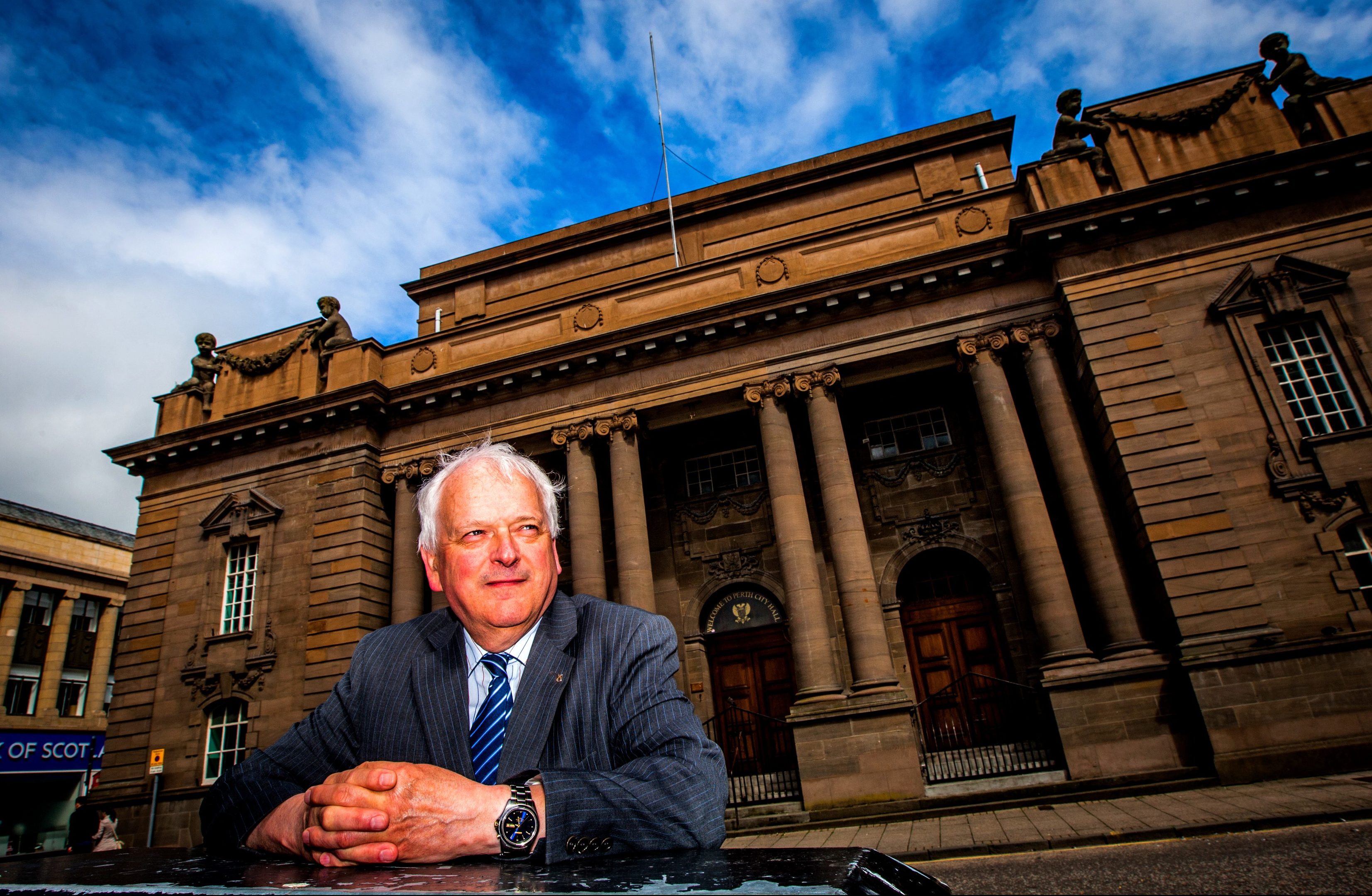 The idea of bringing the Stone of Destiny back to Perthshire has captured the public imagination, councillors have agreed.
"The people of Perth have got behind this initiative, let's get behind the people of Perth," council leader Ian Miller said at a meeting of the full council on Wednesday.
Plans to develop a new cultural attraction in the centre in Perth where the historic crowning seat of kings could be displayed would put the city "on the cultural map of Scotland", said Mr Miller.
After agreeing to take the stone idea forward, the councillors considered where the cultural attraction should be housed with Perth City Hall unanimously endorsed as the best option.
Depute chief executive Jim Valentine said this course of action would "secure the future of the site within the council's control".
"This would place a new attraction, bringing in at least 160,000 visitors per year, right in the heart of the city, and bring the city hall back to life, with a new purpose in line with the city plan's aspirations," said Mr Valentine.
Mr Miller added that developing a cultural attraction was vital in achieving the council's aspirations for Perth's future.
"The importance of a strong cultural tourism offer to our economy cannot be underestimated and the social benefits are known to us all," he said.
"Since October 2014, you have considered and approved key steps in developing that vision, built on the story of our Ancient Roots and our Modern Scots. That is our story here in Perth and Kinross. It is also the story of Scotland.
"Nor is the proposal for the Stone of Destiny to come to Perth new – I fully acknowledge that.
"What is new is the quality and strength of our wider vision, underpinned by detailed analysis of the visitor market and the opportunity to grow tourism in Perth and Kinross.
"Our area provides an unrivalled setting for the stone. Here it can be placed in its true context, alongside our own magnificent museum collections and within a wider historic environment which is unsurpassed."
Despite a minor blip when the Councillor Mac Roberts asked for the matter of a cultural offering to be deferred to allow consultation with Culture Perth and Kinross,  the approach to Historic Environment Scotland to set out  the case for the Stone of Destiny coming to Perth was carried by 29 votes to ten.
During questioning from Councillor Alexander Stewart, council officers said they believed that a new cultural attraction could be open for business in late 2020.
Mr Stewart said the fate of the city hall had divided opinion for the past 12 years but he had always been open to a credible, viable option to retain the building.
A long-term supporter of demolishing the hall, Councillor Alan Grant, said there was need to be pragmatic and he had come round to the idea that a cultural use for  the hall would be beneficial to the city.