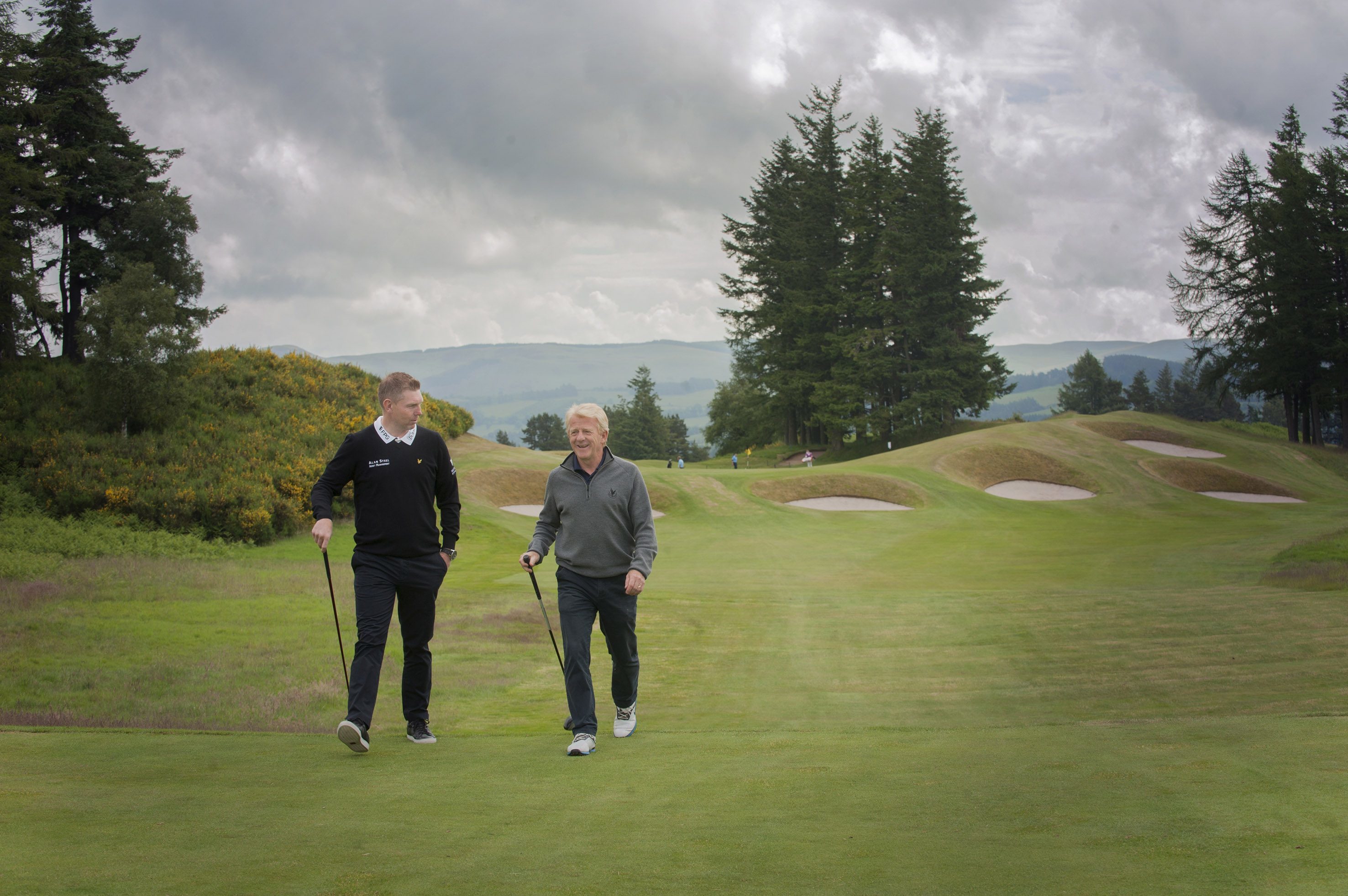 One of Scotland's most iconic golf courses, The King's Course at Gleneagles, has been officially relaunched, following an extensive development programme to restore it to its original glory.
Scotland football manager Gordon Strachan and golfer Stephen Gallacher – who played his first tournament on The King's Course at the Bell's Scottish Open in 1993 – teed off on the first hole of the course to lead the celebrations.
The James Braid-designed course is due to celebrate its 100th birthday in 2019 and is widely regarded as a masterpiece in course design.
Famed for hosting the very first match between British and American professionals in 1921 – in an event that was the precursor to The Ryder Cup – the historic course has also attracted a host of celebrities over the years, including Bing Crosby, Sir Sean Connery and Sir Jackie Stewart.
Gleneagles' golf courses and estate manager Scott Fenwick, who managed The King's Course project, joined the green keeping team at Gleneagles 35 years ago.
He said: "We've taken the course back to how it would have been in Braid's day.  I started here in 1980 but by the end of that decade we had begun to change the whole character of The King's Course to meet golfers' expectations at that time.
"We started contouring and reshaping until the fairways became really narrow.  The original bunkers within the fairways ended up sitting in the rough which meant the approaches became so tight that golfers had to fly the ball onto the greens. There was a surge in demand for this type of play at the time."
The recent King's Course restoration project, which has seen the fairways increase from 10 hectares to 14 hectares, has reversed most of these changes from the late 1980s.
One of the main project objectives was to follow Braid's philosophy of using the natural lie of the landscape to inspire and inform the course design.
Works to reinstate elements of the original design have included re-aligning fairways and widening greens, bringing several bunkers back into play and reinstating heather stands.
The roughs have been thinned out while the fairways – which were previously striped with a manicured cross cut – are now being cut in the traditional block style to emulate the cut that would have been achieved with horse-drawn gang mowers.
Gordon Strachan, who plays off a single figure handicap and is a regular golfer at Gleneagles, said: "The return to the old layout means some shots are easier, but many shots are a lot harder. It's a more traditional way of playing – if you catch the wrong side of a slope it takes the ball away, so it adds new challenges and excitement to the game."
Stephen Gallacher – who was the only Scot to represent Europe in The 2014 Ryder Cup at Gleneagles – added: "As one of Scotland's most historically important courses, it's fantastic to get a much more authentic experience of how golf would have been played in Braid's day."