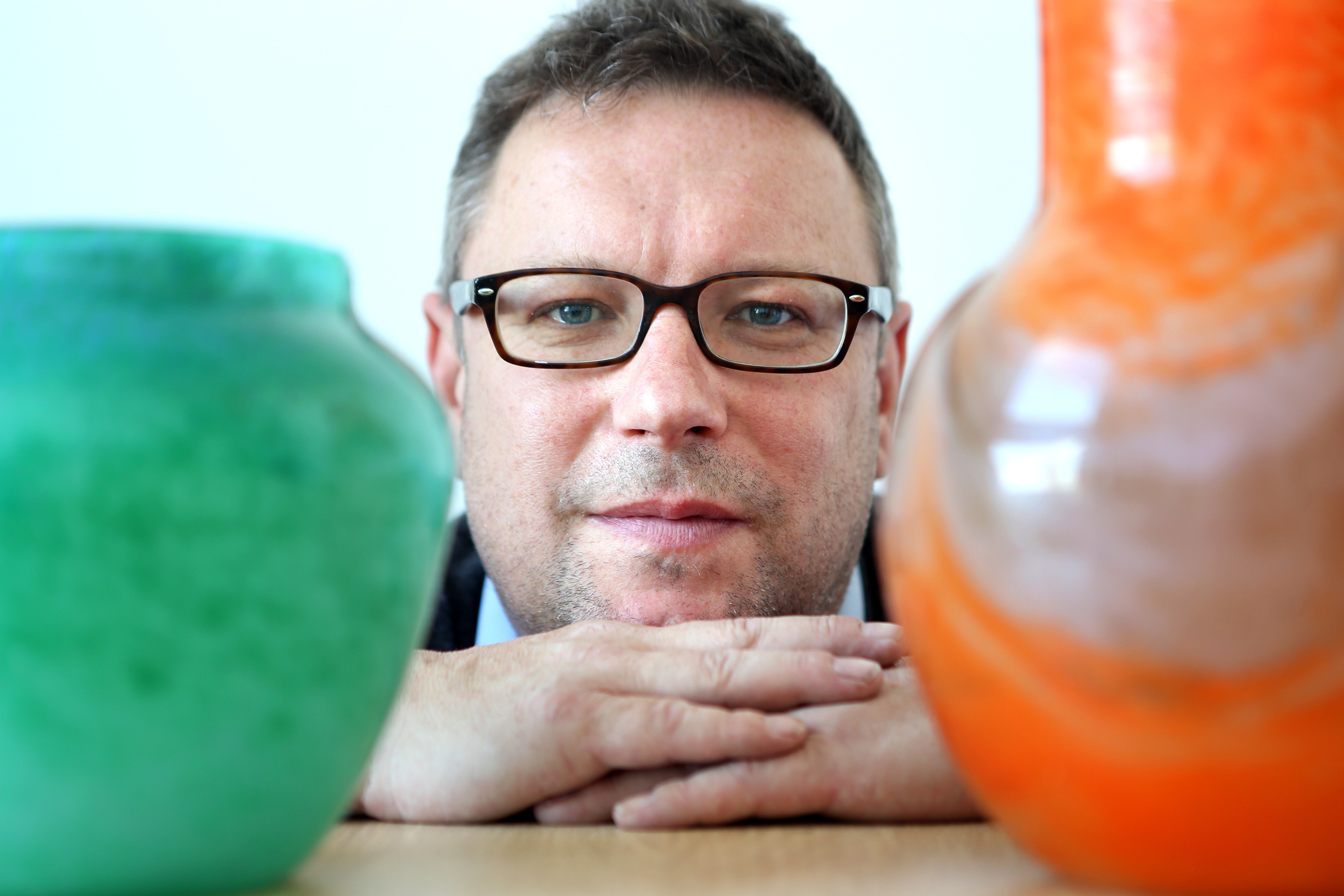 A Spanish glass-making family whose wares became synonymous with Perth and the company they worked for are to be celebrated in a new exhibition.
Scott Gilmore, managing director of specialist lighting company John Moncrieff Ltd,  decided their recent expansion and move to new premises was the right time to celebrate the firm's legacy.
The new premises in the Bridgend Industrial Estate in Kinross means they have more than 5000 sq feet of offices, warehouses, a workshop for repairs and, as from October, a showroom offering new and vintage lighting.
John Moncrieff Ltd, which was founded in 1865, was originally based in Perth and was known to locals as the John Moncrieff North British Glassworks.
Initially specialising in the production of heat resistant engineering and laboratory glass, the company earned a reputation throughout the world for the quality of their glass tubes used for steam gauges.
During the First World War, John Moncrieff Ltd was approached by the government to develop laboratory glassware, from this Moncrieff developed Monax glass.
To cope with the increasing demand, the company constructed three new furnaces at the St Catherine's Road site (now St Catherine's Retail Park).
However, perhaps their biggest legacy is Monart Glass which started production in the 1920s.
The glassware was the creation of John Moncrieff's wife, Isobel, and Salvadore Ysart, a Spanish glassblower who had been hired by Moncrieff's in 1922 to make laboratory glass, with his son Paul as apprentice.
The Ysart family had a momentous impact within the Scottish art glass industry with the production of Monart glassware ceasing when Paul Ysart left Moncrieff's in 1963 to join Caithness Glass.
The Perth factory closed in January 1996 with current owner, Mr Gilmore, buying the company and relocating the factory to smaller premises in Kinross.
Since then he has continued to invest in the business while holding on to its long heritage. In the new premises part of the reception area will be given over to telling the history of the business, commemorating the company's past and the glassware produced throughout the 150 years of trading.
As part of this John Moncreiff Ltd are looking for anyone who may have any photos, artefacts or personal memories of their time at the company to contribute.
"John Moncrieff Ltd was well known throughout Perth and Kinross," said Mr Gilmore.
"We are often contacted by people who have bottles or glassware that was produced in the factory that they want to find a home for. While we already have quite a few examples, we're hoping to bring together a larger collection so we can tell the full history of the company through the products they once produced."
Anyone with items they would like to contribute to the museum area should contact John Moncreiff Ltd on 01577 864870.