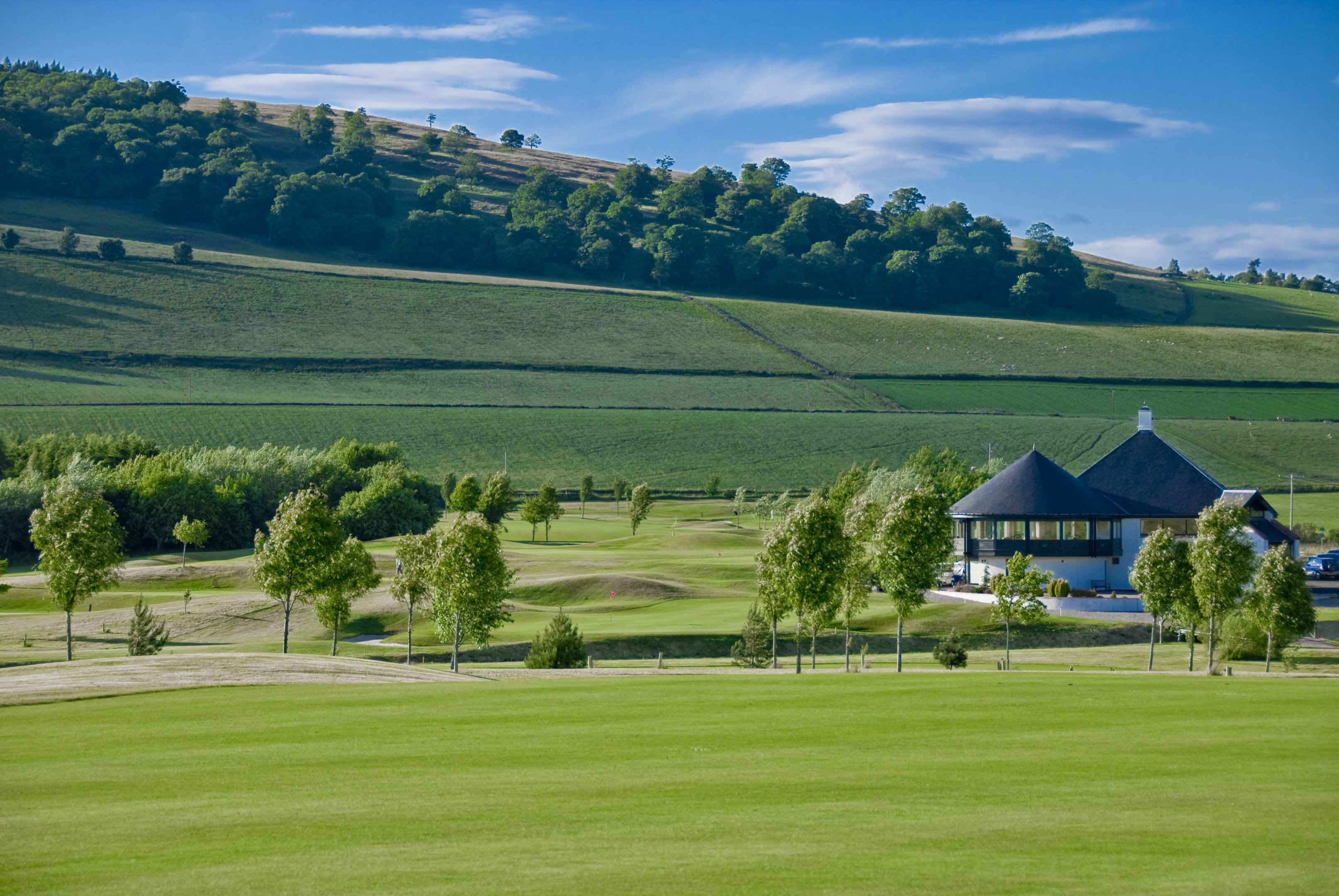 Members of a Perthshire golf club have been left shocked by the announcement it will close its doors by the end of the month.
Glenisla Golf Club, located near Alyth, has around 150 members but they have been stunned by the decision to sell the land to a property developer.
Staff at the 18-hole course were informed of the news at a meeting last Friday which heard Glenisla will officially close on October 31.
It opened in 1996 and was designed by Tony Wardle, a golf course architect who has worked with golf legend Jack Nicklaus and Robert Trent Jones.
The course was originally developed by the Glenshee Chairlift Company as a summer business to make use of its full-time ski employees during the off-season. It was bought out of receivership in 2004.
It was previously marketed with outline planning permission to build on land adjacent to the golf course.
This proposal was for 215 houses, nine business units, a hotel and a nursing home.
The original application envisaged that a development of that scale would require a £40 million investment.
The 6,402 metre course is one of three in the Alyth area, making it almost a mecca for visiting golfers.
A club employee described the announcement as "absolutely devastating."
Quoted in bunkered.co.uk, she said: "The course had been up for sale for some time before coming off the market. So, it came as a real shock to everyone to be called into a meeting on Friday when we told that the sale of the land to a property developer had been completed the day before.
"As you can imagine, everybody is very upset."
She added: "I'm close to retirement but you feel for people like our greenkeepers who have young families to provide for and who now need to find other work – it's terribly sad.
"We have been told that there's a chance a new nine-hole course may be developed on the site at some point in the future but, if that happens, it would be years from now.
"Everybody wants a deal these days – nobody wants to pay the full rate. It's understandable but it still makes things hard and drives prices down.
"It's unfortunate that it has come to this but it has happened now and there's nothing we can do."
Nick Somerville, the course owner, had previously said it was right for him to sell the east Perthshire course.
"After 11 years of efforts to create a development that would have secured Glenisla and helped the local economy, it is time to pass on a stunning award-winning course to someone else," he had said.
Glenisla Golf Course was recognised for its value for money at the Scottish Golf Tourism Awards in 2014.