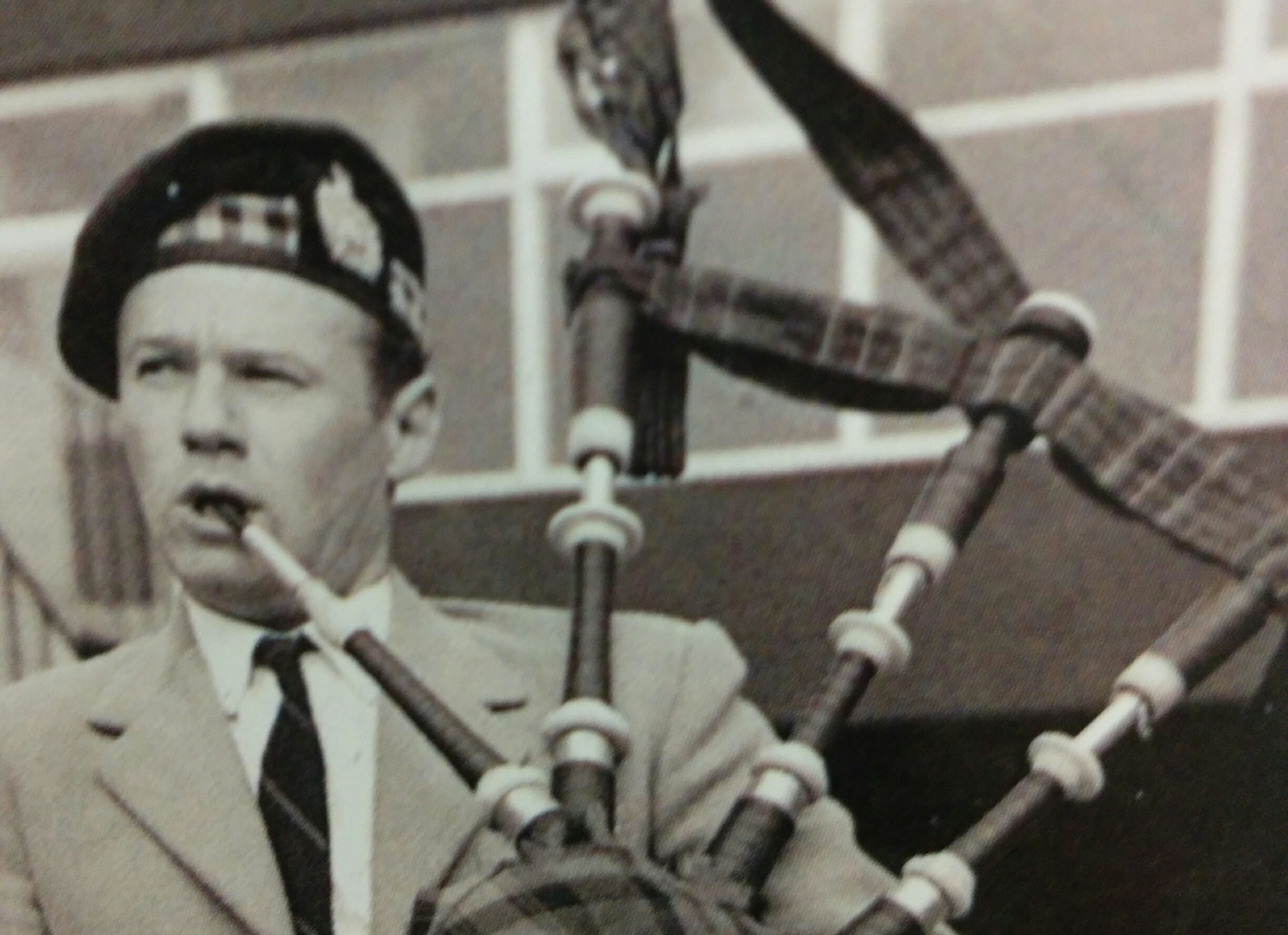 Duncan Diarmid McDiarmid, a much respected figure in Scottish agriculture and an accomplished piper, has died at Weem aged 84.
Born at Rannoch where his father farmed the hill farms of Invercomrie and Finnart, he was educated at local schools and at Merchiston Castle, where he played in the first XV and learned the pipes from Pipe Major Hance Gates of the Edinburgh City Police Pipe Band.
His father's initial wish was that he should pursue the legal career which he himself had been denied, but Mr McDiarmid chose to follow many generations of his family into farming.
His time at agricultural college was cut short when, in 1949, his father became a member of the Scottish Land Court, as he was later to do, and he was called back to take over the two hill farms, along with Mains of Murthly at Aberfeldy.
In 1954 he and his father purchased part of the Menzies Estate at Weem, including the then derelict Castle Menzies, which was later sold to the Clan Menzies Society. Thereafter Mr McDiarmid managed the entire enterprise until he was joined by his younger brother John.
In 1961 he married Margaret Hamilton of Crosswoodhill West Calder and they set up home at Castle Menzies Farm where they brought up their three children, and where Mr McDiarmid remained for the rest of his life.
As a farmer he was a man of great energy and ability, always embracing new ideas and technology, and keen to develop new markets.
In 1976, he was asked to join the Scottish Land Court which was set up in 1912 to adjudicate landlord/tenant disputes in crofting and agricultural tenancies. He remained a devoted member of the court for 20 years.
He was a gifted musician and could play the piano and the accordion well, but his first love was the highland bagpipe and he won many prizes on the highland games circuit.
Mr McDiarmid  was a member of the Atholl Highlanders for more than 60 years, serving as pipe sergeant for over 20 years and as pipe band president until his death.
He was at various times President of the Aberfeldy Show and of the Aberfeldy branch of An Comunn Gaidhealach for whom he ran the local mod for many years. As a result of his daughters' interest in horses he became involved in the Blair Castle International Horse Trials, ending up as the director in the 1990s.
His wife Margaret died in 2013 after a long debilitating illness during which Mr McDiarmid nursed her devotedly. In his final years the companionship of Penny Grant brought much mutual happiness and fun. He is survived by his three children and seven grandchildren.