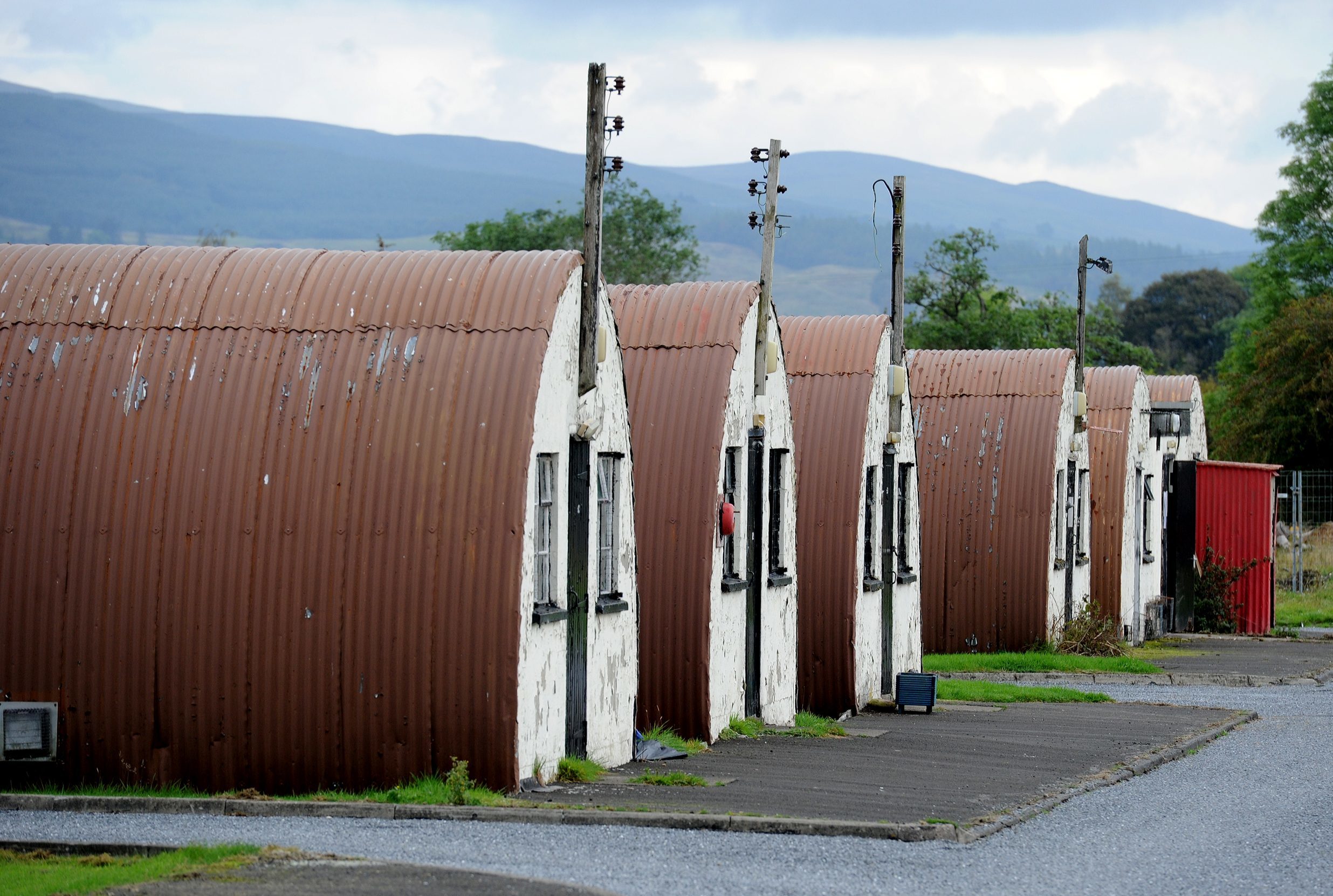 A Perthshire prisoner of war camp from which some of the highest profile Nazis in captivity once dug tunnels to escape will soon welcome willing guests as it is reinvented as tourist accommodation.
The bold plan will take shape at Cultybraggan in Comrie thanks to a £638,900 Heritage Lottery Fund grant.
Work should begin next year to restore and convert eleven iconic Second World War Nissen Huts, allowing all manner of visitors to stay at the heritage site.
It is hoped the latest ambitious development at Cultybraggan will bring economic benefits to the community and secure the camp's future.
Once known as Camp 21, it was built in 1941 to house as many as 4,500 German prisoners of war.
Its inmates numbered members of the SS, together with high profile Nazis and may even have briefly included Hitler's deputy Rudolf Hess after he parachuted into Scotland.
The camp's history included escape attempts and the murder of one officer by his fellow Nazis on the grounds that he was not fanatical enough about the cause to a de-nazification scheme led by Herbert Sulzbach, whose message was of peace, reconciliation and the need to become "good Europeans".
More recently, it became an army training facility and is now owned by the local community and managed by volunteers whose efforts to restore it have been both imaginative and tireless.
It is already home to a range of community uses, but despite major investment many of the huts are in dire need of preservation.
The funding now received by the Comrie Development Trust will ensure not only that they can be saved but also that the site will soon provide four star self-catering accommodation for individuals, couples, families and friends looking for holiday accommodation in Perthshire.
It will also be available to groups of school and older students attending educational sessions and other events at Cultybraggan Camp and to all manner of people with an interest in heritage and history.
Ten of the Nissen Huts will be converted into accommodation with an eleventh restored as a common room, displaying the history of the site.
In addition to the self-catering plan, CDT will seek funding to deliver a heritage activity and training plan that will add to the existing self-guided heritage trail — including further study of those escape tunnels.
Comrie Development Trust's Andrew Reid said: "The projects are designed to bring economic and employment benefits both on site and more broadly across the area.
"Families staying in the accommodation will visit Auchingarrich Wildlife Park, will use the cycle tracks at Comrie Croft, will go on a tour round Glenturret Distillery, take the Breadalbane Bus and use local shops, cafes and restaurants."
The plan has been welcomed by Liz Smith MSP, who has been impressed by the work undertaken by CDT and its supporters.
She said: "This is another welcome development at Cultybraggan which will attract a more diverse range of visitors and, as such put Comrie very much on the tourist map.
"Cultybraggan is an extraordinary place, not just because of its historical significance but because it is the hallmark of what can happen within a successful community partnership."
A second grant will go to restore a Dunkirk Little Ship, which helped save the lives of 600 stranded Allied troops in 1940.
Due to disrepair, Skylark IX sank on Loch Lomond in 2010 due to disrepair but after being raised by the Royal Navy following a veterans' campaign she will be transformed into a floating museum.
News of the lottery grants came just days after it emerged one former Cultybraggan inmate, Heinrich Steinmeyer, had left £348,000 to Comrie in his will.
The former Waffen SS soldier was held at the camp but formed a close affinity with the village and its people – and even had his ashes scattered in the hills overlooking the camp.
His legacy will support developments within the Comrie area that benefit older people.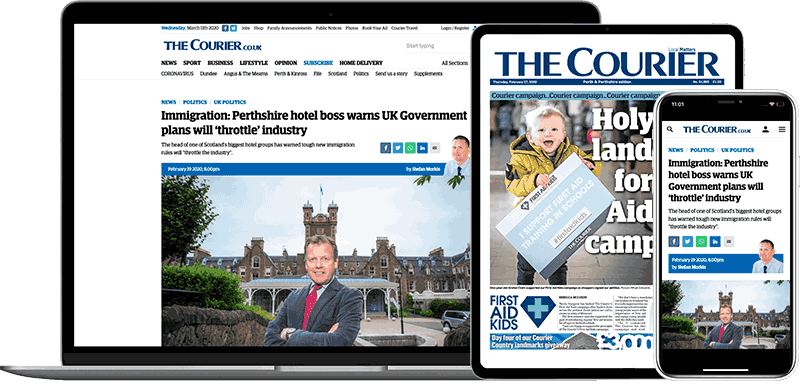 Help support quality local journalism … become a digital subscriber to The Courier
For as little as £5.99 a month you can access all of our content, including Premium articles.
Subscribe