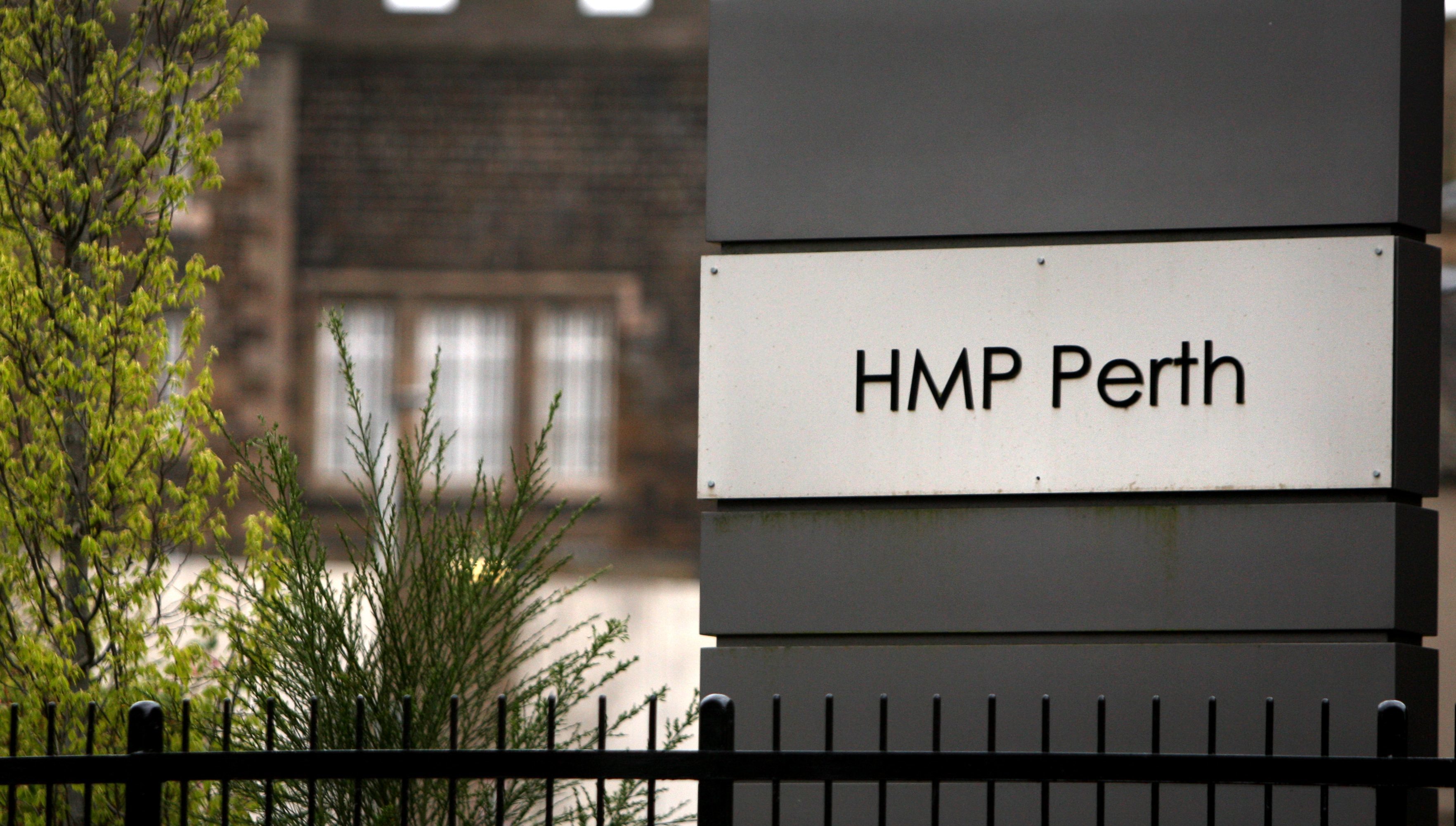 Seizures of bladed weapons from inmates at Perth prison is at its highest rate in three years, figures have shown.
HMP Perth has one of the highest rates of bladed weapon finds in Scotland, with 20 or more found per year since 2014.
Figures, released under the Freedom of Information Act, show 22 bladed weapons have been recovered from prisoners by staff at the jail since April 2016.
Perth prison was named as one of Scotland's "most violent" earlier this year, after the number of serious assaults at the jail reached a five year high.
Staff were forced to deal with one serious assault every four weeks, and there were double the number of serious incidents at Perth than there were at Barlinie prison in Glasgow, which holds almost double the inmate population and is Scotland's largest jail.
HMP Perth has ranked in the top five prisons for weapon recoveries — both bladed and non-bladed — since 2014.
The majority of bladed weapons recovered from Scottish prisoners are improvised on the inside, and include items such as sharpened plastic objects.
The Scottish Prison Service said they had invested heavily in staff training and technology resources to aid staff in their duties, which was reflected in the increase in the number of weapons being found.
A spokesperson for the Scottish Prison Service said: "The health and wellbeing of everyone in our prisons is a primary concern for the Scottish Prison Service.
"We invest heavily in technology and staff resource in keeping our prisons safe for all. The figures you refer to reflect the vigilance of staff in detecting improvised weapons within HMP Perth.
"Recovering such items is vital to reducing the likelihood of assaults on staff or those in our care. Anyone found with such weapons is reported to the police."
The Scottish Prison Service recorded the information over the course of a financial year, from April 1 to March 31 the following year.
A total of 20 bladed weapons were recovered between April 1 2015 March 31 2016, showing a slight increase in finds with more than three months left in this financial year.
The number of assaults on staff at Perth prison has reduced in the same time period.