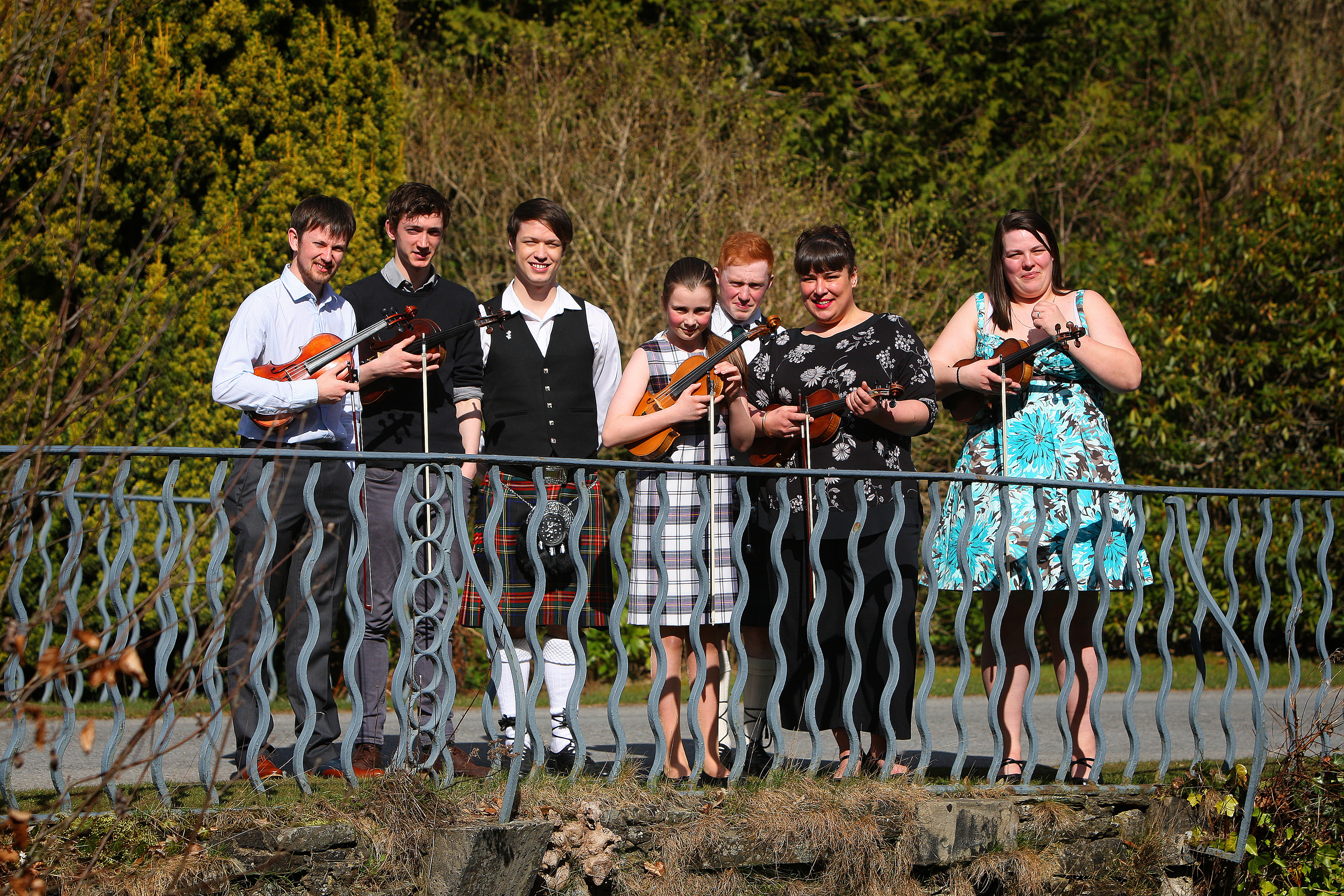 Musicians from as far afield as the USA took part in a new competition to honour one of Scotland's most famous fiddlers.
The inaugural Niel Gow Scottish Fiddle Awards were held at Blair Castle on Sunday.
The event was named after the legendary 18th century player who is regarded by many as the patriarch of the Scottish violin tradition.
The all-day show featured junior and open competitions, each featuring eight finalists. Winners were picked by an expert panel led by judges Aidan O'Rourke, Jenna Reid and Pete Clark.
A spokeswoman said the competition was arranged when the Glenfiddich Fiddle Championships came to an end in 2016. "It was the perfect opportunity to start afresh and breathe some new fire into the concept of fiddle competitions," she said.
"The competition circuit has evolved in a way that showcases and celebrates the north-east fiddling style almost exclusively and we felt that since Scottish fiddle music is thriving in all parts of the country – and the world, in fact – why not open things up and acknowledge all of the great playing that is happening, in a variety of styles."
Audiences at the historic Highland Perthshire home were treated to displays of "the finest Scottish fiddling around", organisers said.
The junior finalists included Tabitha Beavitt, Cassie Findlay, Kirsty Grant, Lachlan Kennedy, Rhiann Matthew, Colin McGlynn, Charlotte Slater and Rosie Winchester.
Among the open finalists were George Davidson, Roo Geddes, Robbie Greig, Charlie Grey, Claire Gullan, Sean Heely, Shona MacFadyen and Graham Mackenzie.
Each competitor was asked to perform a slow air, march, strathspey and reel as part of tribute to the Gow fiddling family.
The Niel Gow Oak at Dunkeld was nominated for Scotland's tree of the year awards in 2016.
According to legend, the Strathbraan-born fiddler wrote many of his most famous Strathspeys and reels while sitting underneath the tree, which stands on the edge of the river Tay.
His patron the Duke of Atholl was said to have stood on the other side of the water, listening to the music.