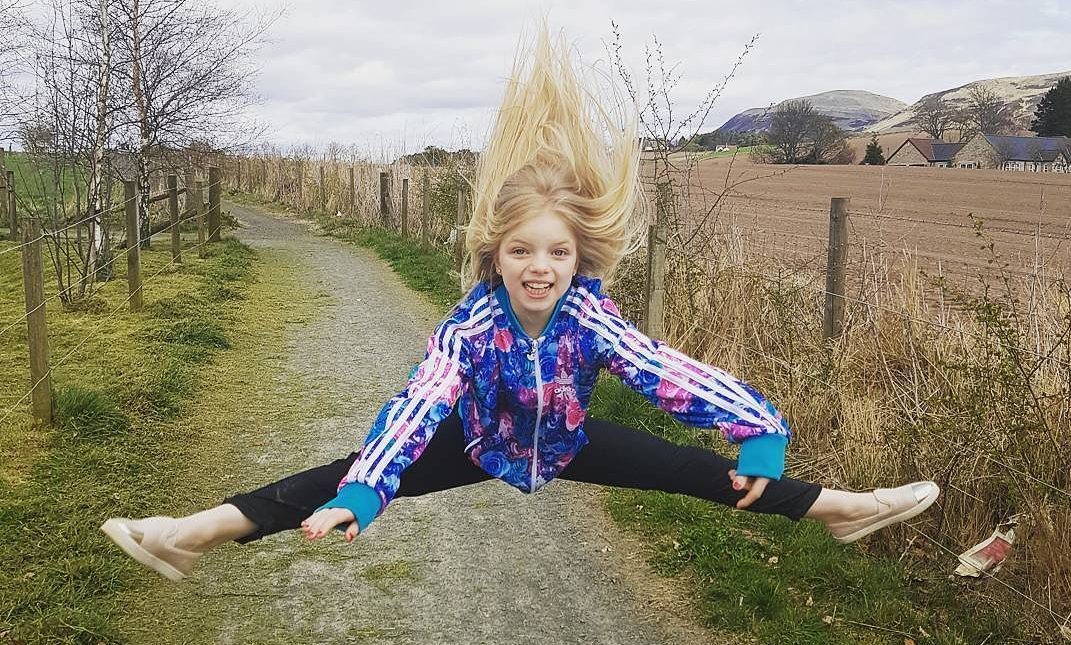 Nearly £19,000 has been raised for a young dance champion battling a rare form of cancer.
The crowd-funding campaign for nine-year-old Lily Douglas has – in just six days – shattered the family's initial target of £3,000.
Young Lily, who this week begins chemotherapy treatment for severe bone cancer Ewing Sarcoma, has received messages of support from around the world.
The Perth youngster was diagnosed after she complained 
of pain while taking part in 
a competition last month. It emerged that she had been dancing for some time on a fractured leg.
Lily, who competes in ballet, stage and freestyle dancing, has been receiving treatment at the Royal Hospital for Sick Children in Edinburgh.
At the weekend, she was visited by former Strictly Come Dancing judge Arlene Phillips, who has donated towards the campaign.
She has received video messages from members of the cast of new Broadway musical The Great Comet, and from top Australian dance tutor Rebecca Davies.
How awesome a message sent from austrailia from rebecca davies for lily how nice ❤❤❤

Posted by Jane Douglas on Monday, 8 May 2017
The St John's Academy pupil has missed the UDO European Street Dance Championships in Germany, for which she qualified earlier this year.
Lily has around 80 dance trophies and a series of world class titles under her belt.
She now faces surgery to have the bone beneath her knee removed, and replaced with a metal plate.
Mum Jane said Lily was facing her future with courage. "She is so strong," she said. "She performed at a recent party for my mum and dad in Dundee.
"None of us knew she had a fractured leg, she didn't complain once."
Jane, a manager at Primark in Perth, said: "The doctors cannot believe how strong she is. She knows she has cancer and is disappointed about what she is missing, but she's still smiling.
"If anyone is going to fight it, it's her."
She added: "Lily does not understand about the treatment. She does not want to lose her hair. And she still wants to go dancing."
Australian-based choreographer Rebecca Davies recorded a message of support with her young pupils. She said: "We're thinking of you and we would love one day to come to Scotland and dance with you."
Miss Scotland Lucy Kerr has also posted on social media about Lily. She wrote: "So sad to hear the heartbreaking news of this little superstar.
"After doing my research for Action Medical Research, I know how much this rare form of cancer can affect the family therefore needs as much help and support as possible."
Since the GoFundMe campaign was launched last week, around £18,980 has been raised to help support the family and pay for things like temporary accomodation and time off work.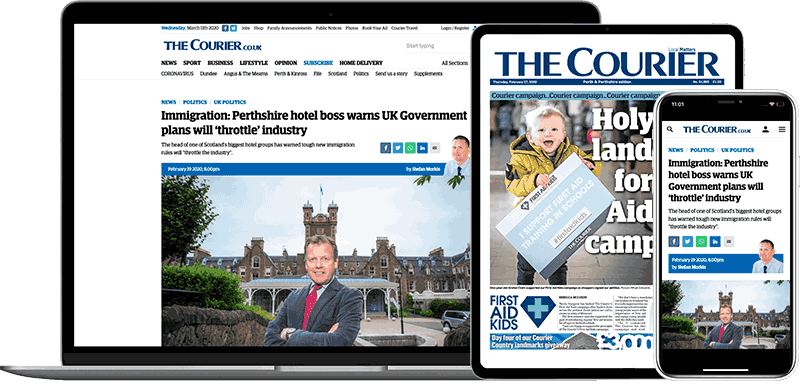 Help support quality local journalism … become a digital subscriber to The Courier
For as little as £5.99 a month you can access all of our content, including Premium articles.
Subscribe