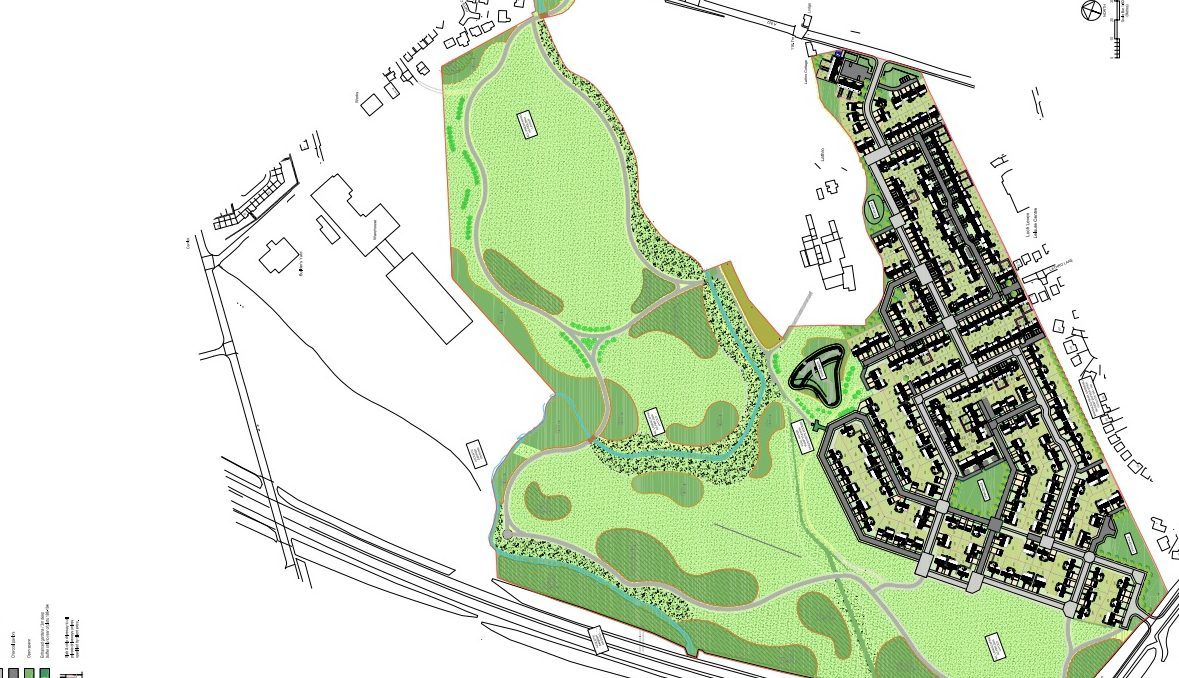 Developers behind a controversial 300-housing development have submitted an amended application which they hope will meet the approval of council chiefs.
Persimmon Homes have drawn up technical changes to certain conditions for their Lathro Farm plan for Kinross, and neighbouring residents have been issued with a circular from Perth and Kinross Council, notifying them of their right to comment on these amendments.
The development, which already has planning consent, raised the ire of many people when contractors recently jumped the gun and began digging up part of the proposed site without receiving permission from the local authority.
Many local residents complained about this and the council then issued a temporary stop notice to Persimmon Homes.
And concerns about Lathro Farm were previously raised by the Scottish Environment Protection Agency (SEPA). They objected to the plan claiming it could put buildings and people at risk of flooding.
An objection was also lodged by members of Kinross Community Council, stating they felt the number of houses was "too dense" for the area.
The amended planning conditions which have just been lodged, now state a children's play park will be built within six months of the first house being completed in phase two of the mammoth project. They also confirm that new access roads will be built prior to any residents moving into the development.
Iain Innes, managing director at Persimmon Homes North Scotland, said: "We are looking forward to recommencing work to build much-needed new homes at the Lathro Farm once we receive the go-ahead from Perth and Kinross Council.
"Our application includes a technical variation to the original approved layout taking into account the revised positioning of service apparatus on site, all of which have been discussed and agreed with the local authority prior to the applications being submitted."
Persimmon Homes have said the development will bring "much needed" two, three, four and five bedroom houses to Kinross as well as providing affordable housing.