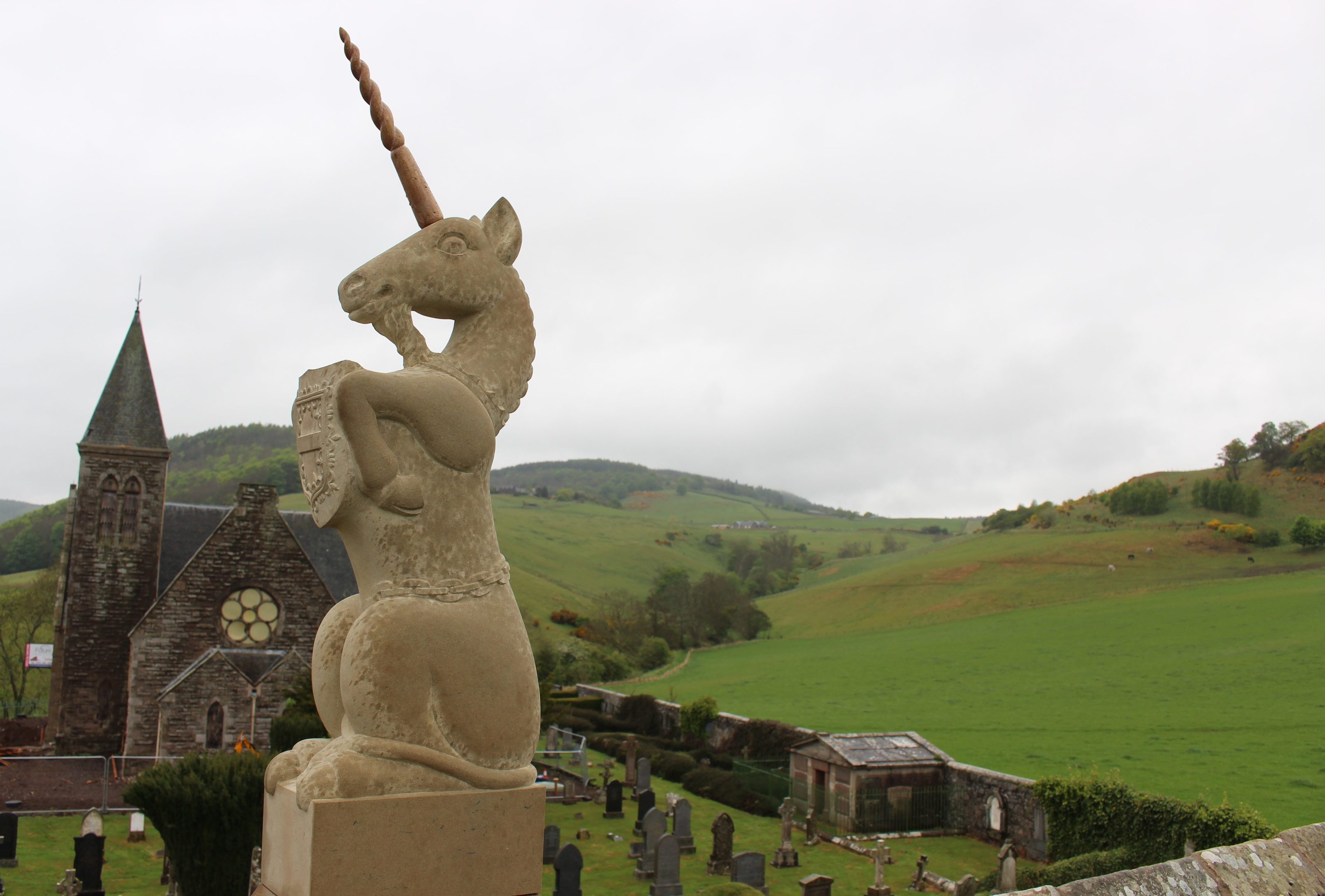 A landmark statue of a unicorn has been restored to its place on top of a medieval church overlooking the Carse of Gowrie near Perth.
Kinfauns Old Parish Church lies on Coronation Road near Kinfauns and is likely to have been the route which Scottish kings took to Scone to be crowned.
The unicorn tops off conservation work to the 15th century structure thanks to Tay Landscape Partnership (Tay LP) in partnership with Historic Environment Scotland (HES).
The restoration of the building and three-foot unicorn statue was a long-running conservation project by Perth and Kinross Heritage Trust, using Tay LP as its lead partner, to deliver the work.
Tay LP collaborated with the professional team from @rchitects Scotland Ltd and T&M Stonemasonry on the conservation work to the church and with renowned stone carver Michelle de Bruin on the unicorn finial.
Michelle based the new unicorn on 100-year-old photographs of previous examples to scale it appropriately and made a horn from an old piece of oak.
The Charteris Gray burial aisle, on which the unicorn is mounted, has internal plasterwork of a similar style and its motif is included on the family coat of arms.
Conservation work on the church was a tricky undertaking as it had suffered for many years from overgrown ivy that damaged the structure.
The extensive conservation repairs undertaken by local stonemason Billy Traill have allowed safer public access to this important scheduled ancient monument.
Conservation repair work and all additional specialist costs was funded by the Heritage Lottery Fund and TayLP funders, match funded by HES.
Sophie Nicol, historic environment officer from the TayLP said: "I am hugely proud of the work undertaken at the church and the attention to detail from all our contractors.
"This has been a team effort of pulling together resources to record, repair and safeguard an important but neglected historic building and it's great that it will now be enjoyed by future generations.
Oliver Lewis, Senior Casework Officer from Historic Environment Scotland, said: "Throughout the entire conservation process the project team have been uncovering previously hidden details relating to the way that the church was built, used, and adapted over the centuries, and we are therefore excited that the community will shortly be able to safely explore the church for themselves."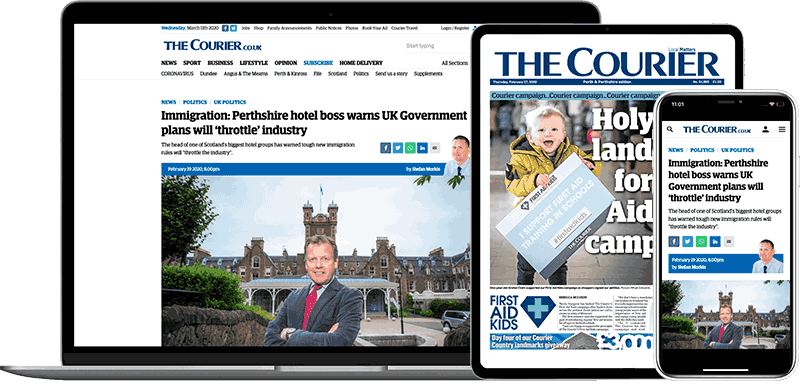 Help support quality local journalism … become a digital subscriber to The Courier
For as little as £5.99 a month you can access all of our content, including Premium articles.
Subscribe