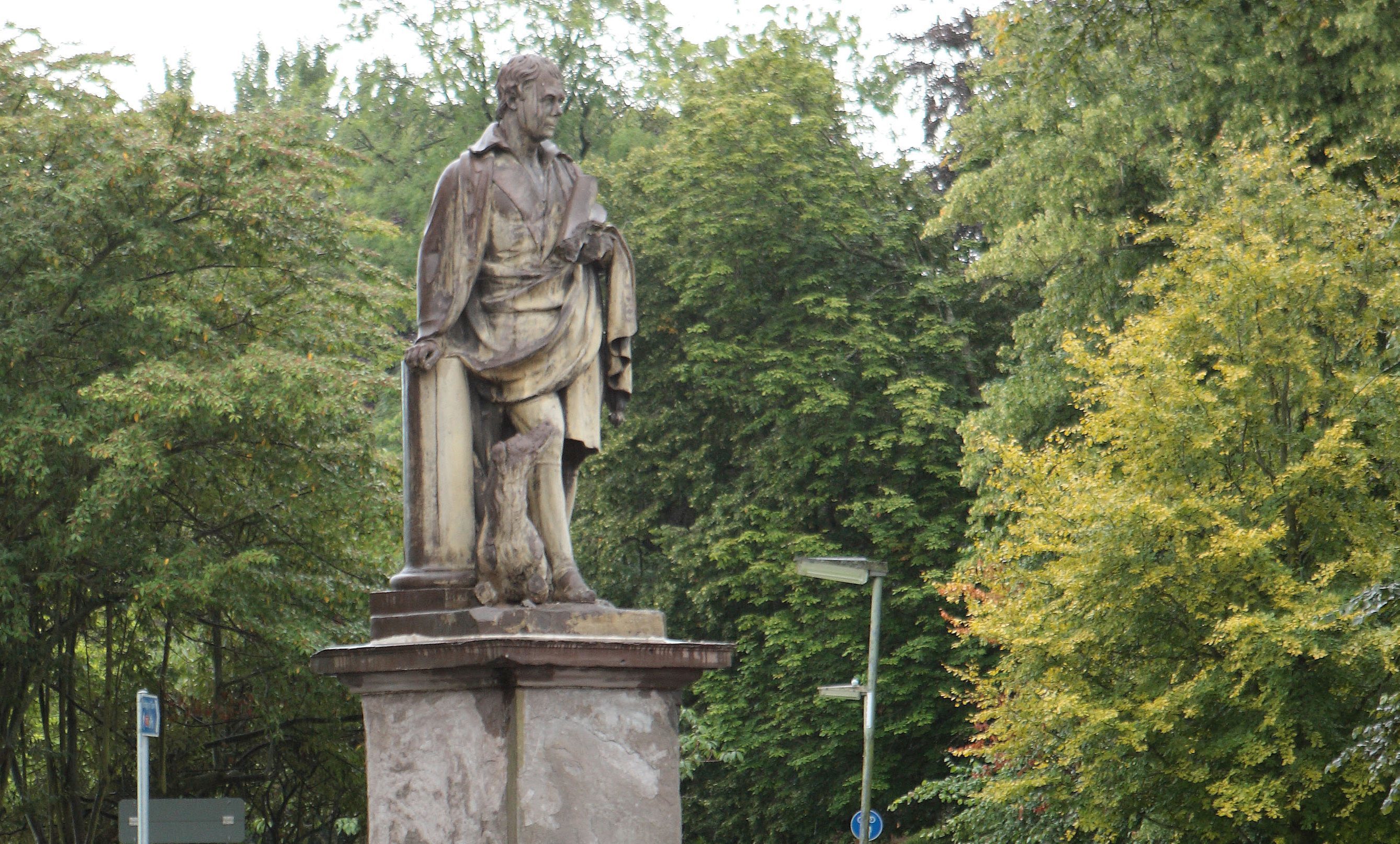 The man who put Perth on the literary map has been reunited with his faithful hound almost a year after it went walkies.
Engineers have replaced the dog at the feet of the Sir Walter Scott monument in Perth's South Inch.
Locals were puzzled when Maida, said to be dog-lover Scott's favourite pet, vanished from the 160-year-old statue in October.
There were fears the deerhound may have been dog-napped.
It later emerged this part of the sculpture had been taken into storage for repairs by Perth and Kinross Council, amid worries about its crumbling condition.
The local authority has been working on the piece, and preparing it for its return, for the past 10 months.
Maida is now back with his master, as part of a wider package of works on historic Perth monuments.
The Prince Albert statue at North Inch is also being renovated and will get a new nameplate to replace the one which has worn away over the decades.
However, work has been adjourned so that Albert is not hidden behind scaffolding during a military procession this weekend.
A council spokesman said: "The council fenced off both statues ahead of carrying out conservation and repair works on Monday, July 31.
"Works taking place on the Sir Walter Scott statue are ongoing, with the original dog sculpture reinstalled earlier this week."
He said: "The renovation of the Prince Albert statue has been suspended to allow for the City of Perth Salute event to take place on the North Inch at the weekend. These works will continue following the event, and both are scheduled to be completed at the beginning of September."
Maida, who was a gift to Scott from his friend Alexander Macdonell of Glengarry, was named after the Battle of Maida which took place in 1806.
In 1924, Scott wrote to his son Charles that "Old Maida died suddenly in his straw last week, after a good supper which, considering his weak state, was rather a deliverance."
The deerhound is buried at Scott's home, Abbotsford House, under an epitaph engraved in Latin which translates as "Beneath the sculptured form which late you bore, sleep soundly Maida at your master's door."
The South Inch statue was created by the Cochrane brothers in 1845 and was bought at a sale of work by the then Perth Town Council.
The monument was first placed at High Street, before it was moved to it current home overlooking King Street.
Among the books Scott became known for was the Fair Maid of Perth, and several buildings in the city are associated with the story.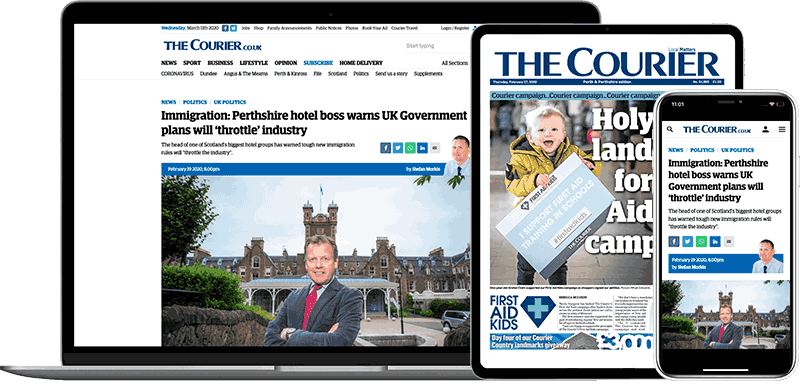 Help support quality local journalism … become a digital subscriber to The Courier
For as little as £5.99 a month you can access all of our content, including Premium articles.
Subscribe