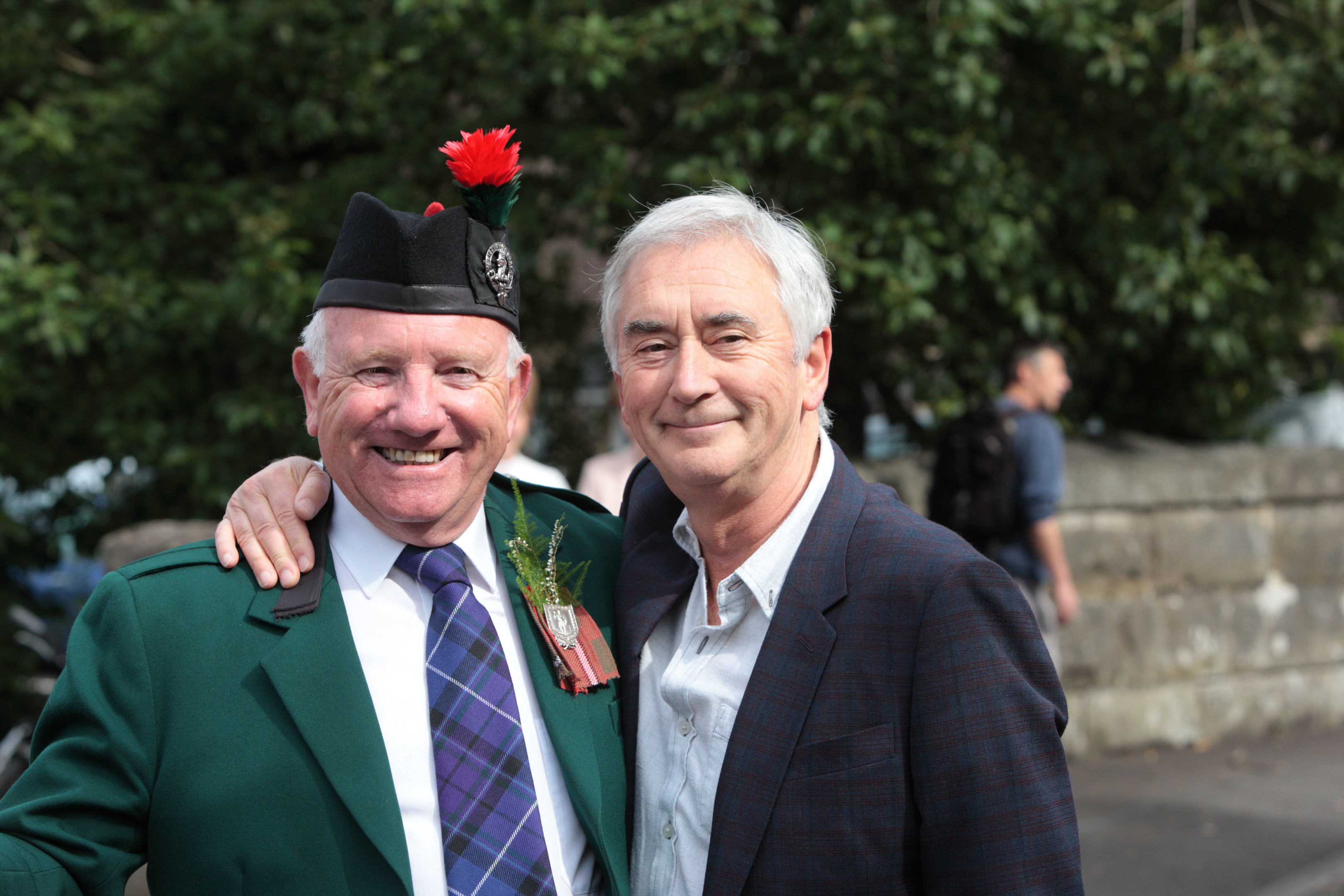 One of the proudest families in the galaxy looked on at the weekend as Jim McGregor stepped forward to take the salute to the chieftain at Crieff Highland Gathering.
He was given the honour after 40 years of the supporting the annual event and was joined by superstar son Ewan.
The Trainspotting and Star Wars star took to social media to wish his dad all the best ahead of the event, saying "Good luck Dad. We are all so proud of you."
Good luck tomorrow Dad. We're all so very proud of you. https://t.co/RXNtb1lYTT

— Ewan McGregor (@mcgregor_ewan) August 19, 2017
He then made the day of  hundreds of visitors to the Market Park by joining Jim at the gathering.
Ewan assumed as low key a presence as a homegrown Hollywood star can, to let retired teacher Jim take centre stage.
Father and son shared a laugh during the event with another celebrated son of the town, Local Hero star and Ewan's uncle, Dennis Lawson.
Look at the games park for tomorrow's Highland Games in Crieff. Beautiful. Home sweet home. @CrieffGathering pic.twitter.com/pj58piJvnw

— Ewan McGregor (@mcgregor_ewan) August 19, 2017
For full coverage of the games, including pictures of Ewan McGregor at the event, see Monday's Courier