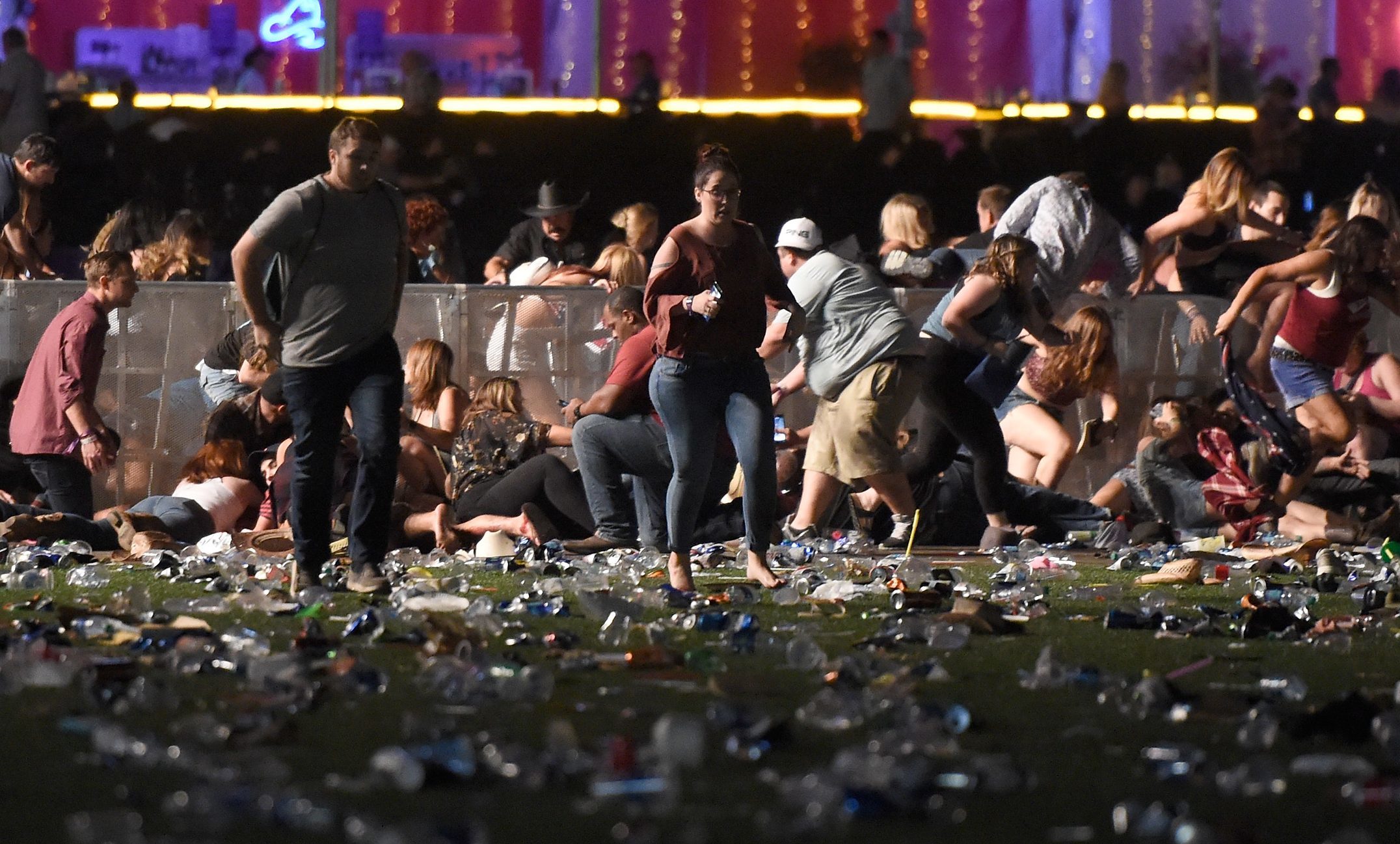 A Kinross-shire couple witnessed Las Vegas revellers running for their lives after a gunman opened fire on a music festival.
Judie Buchanan Cook and her husband Ian hid in their hotel room overlooking the open-air venue, where 59 people were killed.
The couple, from the hamlet of Blairingone, had married in the city last week and are honeymooning at the MGM Grand Hotel, which overlooks the site where thousands of country music fans had gathered on Sunday night.
After hearing an initial burst of gunfire, foster carer Judie said she and her new husband quickly grasped the severity of the situation.
She said: "There's a lot of noise in Vegas. We had been here for a week and we had got used to the noise and the lights but we thought this was different.
"There are helicopters flying over the strip on tours and taking photos, but we realised that this wasn't a helicopter. We looked out of the window and could see people hiding behind cars and skips, running for their lives."
The gunman is suspected to have fired from the 32nd floor of the Mandalay Bay hotel, located at the south end of the famous Las Vegas Strip.
As panic set in, Judie, 41, said that she and her husband locked themselves in their hotel room.
"We double-locked our door and hid behind the couch. We could peer out of the window from there. It was about two hours sitting there and we could see the police presence and all the lights below."
With the site sealed off by police, the couple, who are scheduled to return home on Thursday, ventured to the hotel foyer, a scene which Judie described as "very sombre".
She said she and her husband are keen to get home as soon as possible.
She said: "Our thoughts are with the poor people out on the street. The noise will haunt us forever.
"It was obviously quite a high-calibre weapon and was reloaded quite a few times. It's just awful."