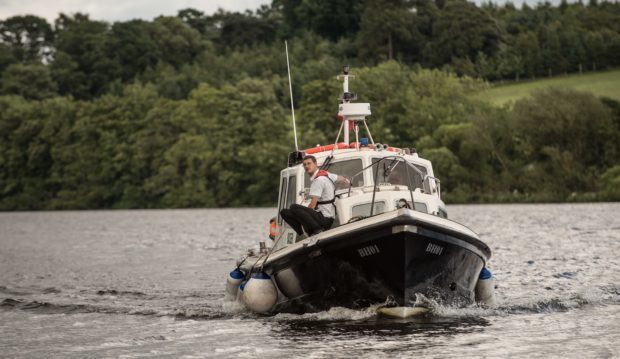 A water taxi project aimed at transforming the River Tay into a bustling thoroughfare is facing expansion after a hugely successful debut season.
The ambitious initiative was launched at Perth earlier this summer as part of a team-up between council chiefs, maritime training charity Taymara and the Tay and Earn Trust.
As the service prepares to shut down for the winter, organisers revealed that more than 1,340 people have booked trips this summer.
June, July and August have been the busiest months, while the most popular runs have been from the pontoon near Fergusson Gallery to Willowgate.
Now council bosses are looking at ways of expanding the service, with a possible new stop at Newburgh in Fife.
Sailing trips take passengers passed Kinnoull Hil and Elcho Castle. In August, an extra service from Broughy Ferry was introduced.
A council spokeswoman said: "The first year of pontoons on the River Tay has been a great way to show the potential the river has to offer new leisure and tourism opportunities in the city.
"The pontoons will soon be packed away for the winter season, but officers will be continuing to look at work to develop additional assets along the river."
She said: "This work is being undertaken through collaboration with our neighbouring areas, and partner organisations, and will include engaging with businesses to explore the potential for commercial investment and growth tied to usage of the river and complementary riverside attractions."
Adam Burns, manager at the Willowbank Activity Centre said the boating trips had delivered a major boost.
He said: "Willowgate Activity Centre has seen a very positive effect from the boats trips on the River Tay by helping to increase visitor numbers.
"For example, a corporate team away day can include activities at the centre, barbecue lunches at the cafe and a boat trip into Perth for a night out."
Mr Burns added: "It's great to see more people enjoying the river and the potential when working together is limitless."
The project was launched thanks to £700,000 of funding from the Big Lottery's Coastal Communities Fund.
The two new pontoons were swung into place last summer by marine moorings specialist Gael Force.
The council had originally wanted to create a third pontoon at Elcho Castle, but an agreement with the landowner was never completed.
Due to tide times, boating trips need to operate during restricted hours and have been weather dependent, although since its launch in July there have been on only a two cancelled trips.
The pontoons represent the first major project to be carried out as part of the Perth City Plan, a vision of improvements to be rolled out over the next 20 years.