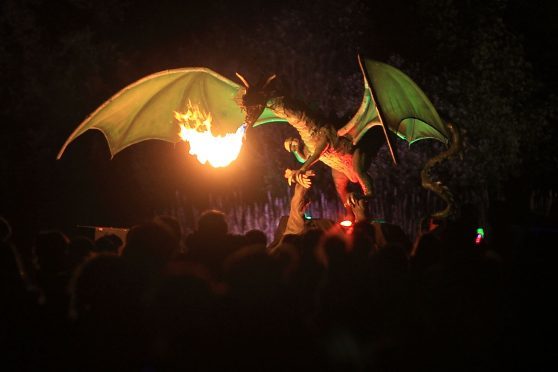 Perthshire's bonfire night celebrations began with a stunning fireworks display in Coupar Angus.
Hundreds made their way to the Larghan Park for the event, which also featured the return of the town's fire-breathing dragon.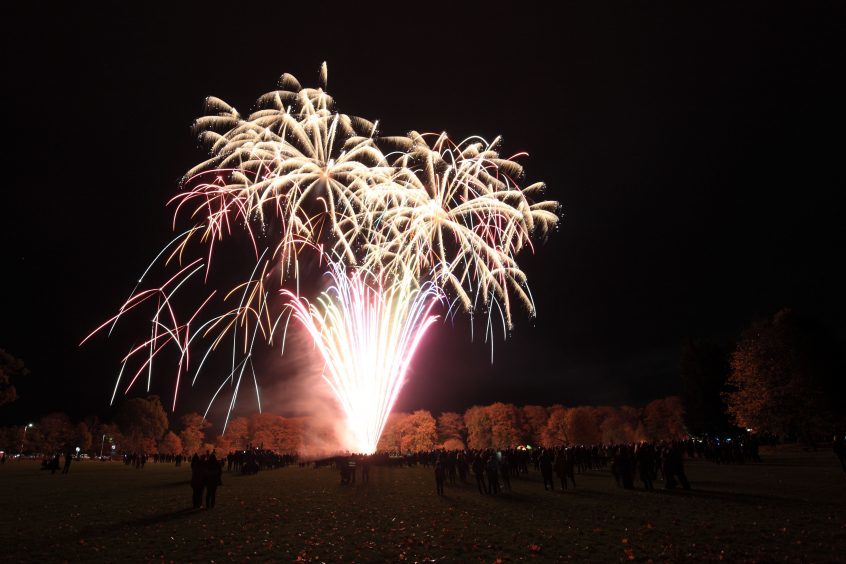 The display is one of the region's biggest, drawing in visitors from miles around, and this year's festivities were no different.
Attention shifts to Crieff tonight, before Perth Strathearn 200 Round Table stages its annual bonfire, fireworks and fundraiser on Perth's South Inch on Sunday night.
Events in Perth start at 6 pm with musical entertainment from local acts Longstay and Cover Daddy. The lighting of the bonfire will take place at 7 pm, and will see an effigy of Guy Fawkes created by the children of Perth's Fairview School going up in flames.
The fireworks display begins at 7.30 pm. A charity collection to boost Perth and Kinross-based organisations will be held by Round Table members.
The Scottish Fire and Rescue Service is also appealing to the public in Perth and Kinross to help ensure 2017's bonfire night is the safest ever.
Perth and Kinross Group Manager Billy McLintock said: "The Scottish Fire and Rescue service can be up to four times busier than usual on bonfire night.
"There are many official bonfire events and attending one of these can help ensure our resources aren't delayed.
"Illegal bonfires needlessly take up our crews' time and put others with genuine emergencies at risk.
"We hope everyone has a good and safe time on the night".
Away from the fireworks, Saturday's Perth Farmers' Market will signal the start of a hectic spell for market manager Adeline Watson.
The weekend market will be followed by the Perth Chocolate and Gin Street Fest in the High Street and King Edward Street on November 18 and 19 , the St Andrew's Day Market the following weekend and two further Farmers' Markets in December on 2 and 16.
A Fair City Craft Market will take place on December 9.
Ms Watson said: "It is very exciting to be a major part of the Winter Festival and we are making every effort to entice additional visitors into Perth from all over Scotland.
"Perth is an extremely vibrant place at the moment and the Farmers' Market has had around forty five producers regularly in attendance throughout the year, making it one of Scotland's most successful outdoor monthly food events."