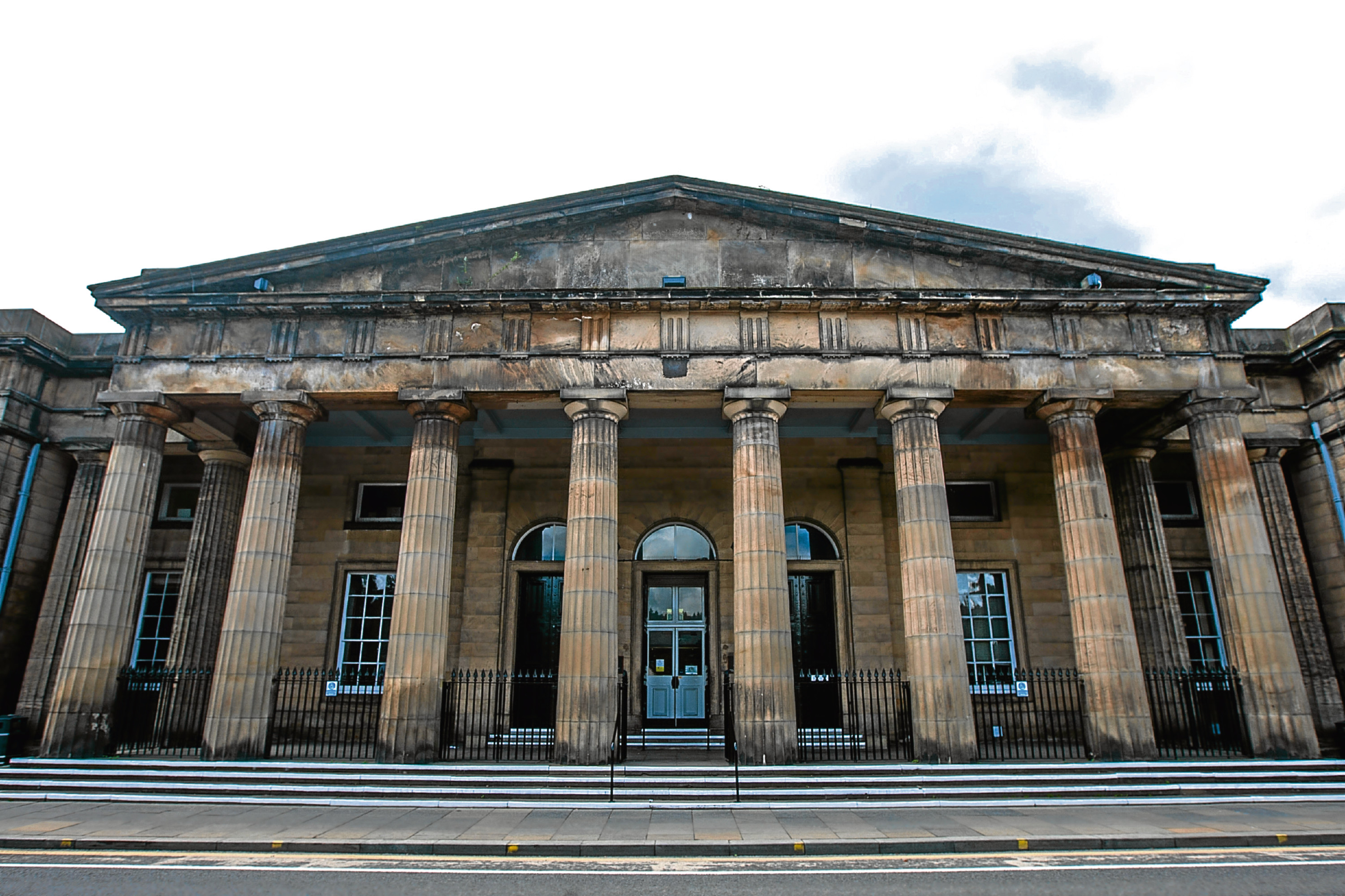 A career criminal who robbed a young Perth betting shop employee in a terrifying city centre attack has been jailed for Christmas.
Gavin Mann's victim was transporting £1,745 in takings to be deposited when he was lured into an alleyway.
He was pinned against a wall in one of the city's vennels by Mann who told him he had a knife and rifled through his pockets for a bank bag full of cash.
The 35-year-old fled after being challenged by members of the public but he had spent the money on a car by the time police apprehended him.
Perth Sheriff Court heard Mann had been gathering information on the betting shop and its employees for weeks.
He had ingratiated himself with an old school friend who worked at the shop and became a regular customer, even accompanying the employee on a journey to deposit cash.
He made one abortive attempt to lure an employee into an alleyway after engaging them in a conversation in the street.
Though he seemed to know numerous members of staff – and dropped the name of the shop manager – the staff member remained suspicious and avoided his clutches.
They reported the suspicious incident to bosses but Mann was nonetheless able to prey upon a younger member of staff on September 2 this year.
Depute Fiscal Nicola Gillespie said: "The victim was approached by Mr Mann who said 'Hey wee man, come here' and then told him he was a friend of a colleague, who was helping him to gain a job at the betting shop.
"He walked with him and engaged him in conversation before luring him into an alleyway. Witnesses saw Mr Mann pin his victim against a wall.
"He then reached down to his sock and told the complainer that he had a knife. He began to rummage through the employee's pockets.
"Mann told his victim that he wasn't going to hurt him and they then handed over the money to the accused."
Mann fled and was subsequently identified by shop employees and through CCTV footage.
Miss Gillespie said Mann's victim had not been physically injured but had been left "frightened, emotional and disturbed".
The accused has previously been jailed for knife offences.
Mann, of Drumhar Court in Perth, admitted carrying out the robbery in Guard Vennel on the city's High Street.
He also pled guilty to two less sophisticated robberies in which he threw bricks through the windows of Fone Master in Scott Street On July 20 and A&M Hodge in North Methven Street on July 24.
Mann stole a £400 iPad from the former and £1,333 of cigarettes and £650 of alcohol from the latter.
His smash and grabs were captured on CCTV, with cameras watching as he took three attempts to smash his way into the Fone Master shop.
Sentence has been deferred until January 17. Mann has been remanded in custody.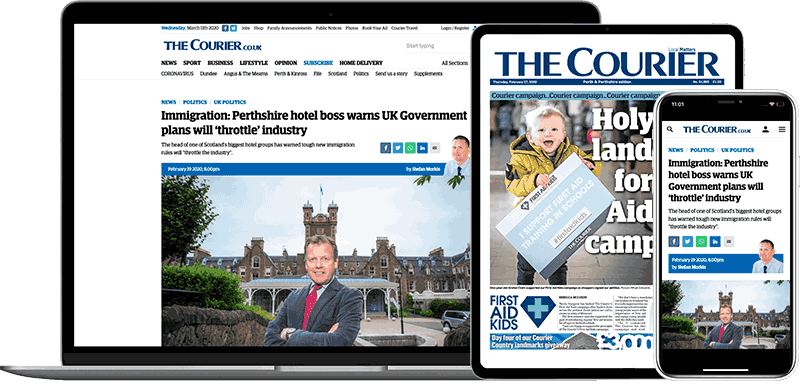 Help support quality local journalism … become a digital subscriber to The Courier
For as little as £5.99 a month you can access all of our content, including Premium articles.
Subscribe