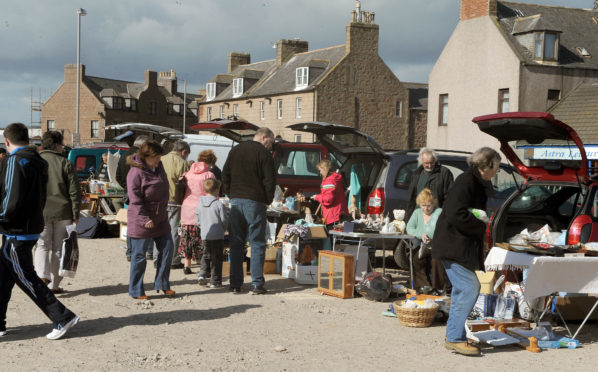 Second-hand dealers who operate at car boot sales will require a licence, according to a proposal put forward by council chiefs.
The local authority is considering the move after discovering that there are several car boot sales taking place across Perth and Kinross where some of those taking up stands or stalls "appear" to be second-hand dealers who are operating without necessary licences.
A report on the subject, drawn up by Debra Merchant, licensing manager with Perth and Kinross Council, states the findings have recently come to light, and she recommends that council chiefs approve a reduced fee for a second-hand dealers licence for those who trade at a single car boot sale once a week.
The fee for this would be £60 for a one-year licence and £150 for a three-year licence. The cost of a normal second-hand dealer's licence is £300 for three-years and £200 for one year.
Ms Merchant's report underlines that a second-hand dealer's licence is required by any person carrying out business as a dealer in certain second-hand goods or items. These goods include records, tapes, videos, bikes, antiques, jewellery, musical instruments and equipment and tools.
The licence is also required for second-hand dealers who sell cars, motorbikes, mopeds, caravans and trailers.
In 1988, the former Perth and Kinross District Council adopted a resolution that second-hand dealers within the area would require to be licensed under law. This has continued to be the case since 1996, when Perth and Kinross Council became responsible for licensing.
In her report, Ms Merchant said: "It has recently come to light that there are several car boot sales within the Perth and Kinross area where some of those taking up stands or stalls appear to be second-hand dealers but are operating without licences – those operating a business in second-hand dealing rather than members of the public who occasionally sell their own goods.
"It is important that all second-hand dealers are licensed, as this ensures that those traders are complying with conditions of licence, which are designed to protect the public."
The licensing manager states the proposed reduced fee should be introduced in order to "encourage" unlicensed dealers who operate at car boot sales to apply for licences. She says this would be in line with those arrangements already in place for traders who have single cabinets at antique centres.
Ms Merchant's report adds: "It is hoped that offering a reduced fee will achieve a balance between protecting the public and encouraging those who are operating a second-hand dealer's business to be licensed."
The proposal will be discussed by Perth and Kinross Council's licensing committee on February 22.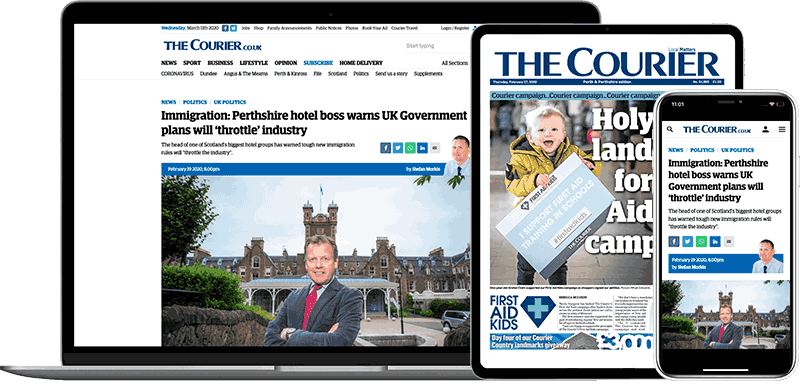 Help support quality local journalism … become a digital subscriber to The Courier
For as little as £5.99 a month you can access all of our content, including Premium articles.
Subscribe