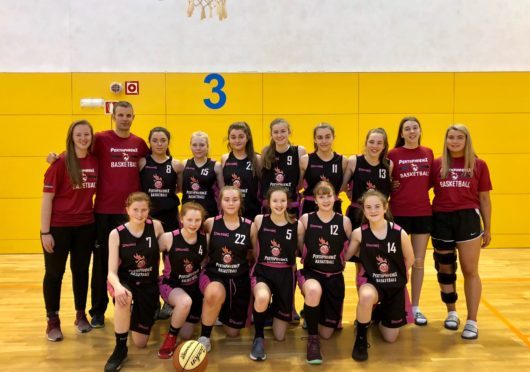 A girls' basketball team from Perth are the toast of their peers after returning from a victorious trip to Spain.
Members of the Perth Phoenix won all their fixtures against opponents from Barcelona.
And the trip also allowed the players to develop their coaching skills by working with younger players at a local primary school.
Basketball is regarded as one of the top sports in Spain.
The Spanish trip was planned in celebration of Perth Phoenix's success over the last two  seasons. The team initially competed at under-14 level, successfully being crowned Scottish Cup Champions at this grade.
Following this success, they progressed to the under-16 age group and entered the Scottish Basketball Championship Division Two at the start of last season. They went on to win this league in their first season gaining them promotion to division one.
Thanks to an almost unbeaten record throughout this season, they have gone on to win the league in their first season playing at this level. A number of the U-16 girls also represent Scotland at international level.
Russel Kesson, head coach at Perth Phoenix, said: "We're so proud of the calibre of players we're producing through our under-16 girls team. Their success over the last few years really is testament to the hard work and commitment of both the players and their coaches.
"We were delighted to have the chance to take the team to Barcelona to play against local teams this Easter. Basketball is one of the main sports in Spain, so for our girls to go out there and win every game was an incredible feat and gave the players chance to hone their skills even further."
Perth Phoenix Basketball Club was formed in 2003.  Run by volunteers, the club now has more than 100 members competing at a range of levels from under-12s to seniors.