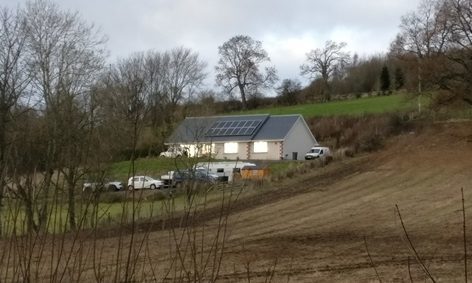 Councillors have urged Scottish ministers to shut down an illegal house in rural Perthshire.
Peter Brown and his family are being ordered out of their three-bedroom house near Blairgowrie, after it emerged the previous owner built it without planning permission.
George Burke had only acquired consent to erect a shed on the site, near Kinloch.
Mr Brown is battling a Perth and Kinross Council enforcement order which demands he stops using the property as a house within 180 days or face prosecution.
He has taken his case to the Scottish Government and has also submitted a fresh planning application to turn the property into offices.
Local councillors have entered the row with Conservative, Caroline Shiers and the SNP's Tom McEwan both wrote to the government's appeals division after talks with residents.
Ms Shiers said she supported the council's action. "Upon visiting the site myself and reviewing the site history, I believe that the council has followed the appropriate process," she said.
"Residents in the nearby Kinloch area now have a total loss of privacy from this property which, given its elevation, overlooks their homes.
"It is very unlikely that planning permission for a residential dwelling would have been granted on this site."
She claimed the latest application to convert the house into an office was a "blatant attempt to get around the planning rules".
Mr McEwan added: "Being up on the hill, this new home overlooks the other houses removing any semblance of privacy for the current residents."
He said: "This is not acceptable on any level and if tolerated, indicates that planning and special protections are just a paper exercise."
Mr McEwan said the use of the building as an office would be "impossible to monitor, and I feel it will still be used as a home and this last change is a desperate attempt to again get around the planning process."
Mr Brown has declined to comment. In paperwork lodged with the council, agents said the 180-day countdown was not reasonable.
They have asked for the period to begin, only after the office plan has been dealt with which would give the Browns more time to arrange new accommodation.
A Scottish Government reporter has visited the site and is expected to deliver his decision in early June.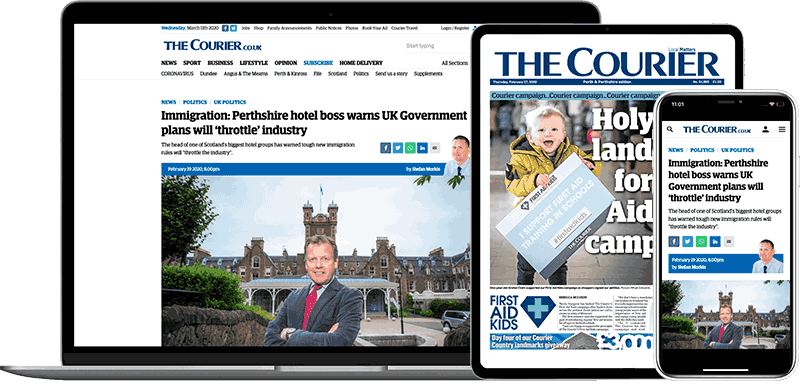 Help support quality local journalism … become a digital subscriber to The Courier
For as little as £5.99 a month you can access all of our content, including Premium articles.
Subscribe