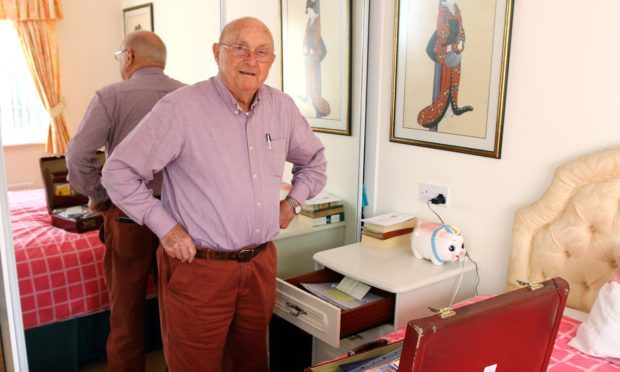 An 86-year old man who disturbed a thief in his Perth home said he offered him a lift — because he is "too old to clobber anyone".
Harry Turner said he was "bewildered" to find the would-be crook in his home just moments after he left to go out for dinner.
The pensioner decided to go out for a bite to eat because he was "fed up" in his house.
However, just after leaving his home he realised he had forgotten his copy of The Courier so popped back to pick it up.
Upon his return he found a young man sitting on his bed and going through his belongings.
"I was bewildered," Mr Turner said.
"I'm too old to be getting into a fight. I asked what he was doing and he said he hadn't taken anything so I offered him a lift.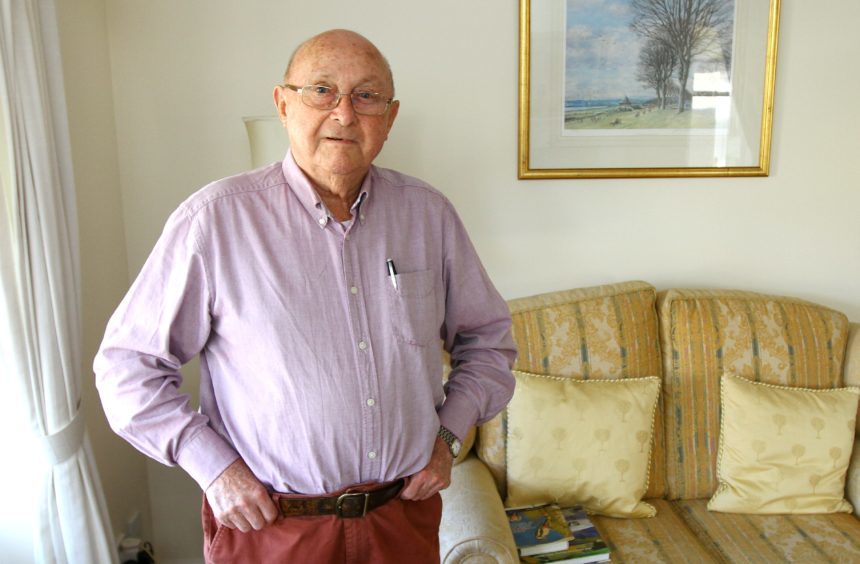 "He said he would be going to North Muirton, but when I went to lock up he disappeared.
"I was trying to be reasonable," the pensioner continued. "There's no way I could clobber anyone at my age."
Mr Turner was unhurt during the incident and does not think anything was taken by the culprit.
The man, thought to be in his mid-20s, let him see inside a bag he had to show he hadn't taken anything yet.
Mr Turner said the only item inside was a brick.
The pensioner believes the man may have been a drug addict as he spoke with a marked "drawl".
"It's lucky I came back," Mr Turner added.
"My laptop was in getting repaired, which is just as well as I'm sure that's the type of thing he would have gone for.
"It's a shame that someone has let themselves go like that.
"He was a good looking young lad and I feel really sorry for him.
"He could be one of your own. You just don't know."
Mr Turner said he would definitely be keeping his doors tightly locked in the future.
"After he left I went down to the police station and they were very helpful," he said.
"A lady came up and dusted for fingerprints so it was quite educational.
"A lot of my friends give me a hard time for not locking my doors. I keep them locked now."
Originally from Worcestershire, Mr Turner moved to Perth with his now-deceased wife, who was from Errol, 17 years ago.
I'm too old to be getting into a fight. I asked what he was doing and he said he hadn't taken anything so I offered him a lift.
A police spokesman confirmed they are carrying out an investigation into the incident, and said they are "keen" to speak to a man described as 5ft 10in, of average build with short dark hair.
He was wearing a maroon coloured rain jacket and was carrying a small black bag.
The spokesman added: "We are again urging householders to consider home security measures when they go out. If you are going out and you have a house alarm remember to set it and lock doors and windows when you leave.
"Anyone with any information that may be useful should contact Police Scotland on 101."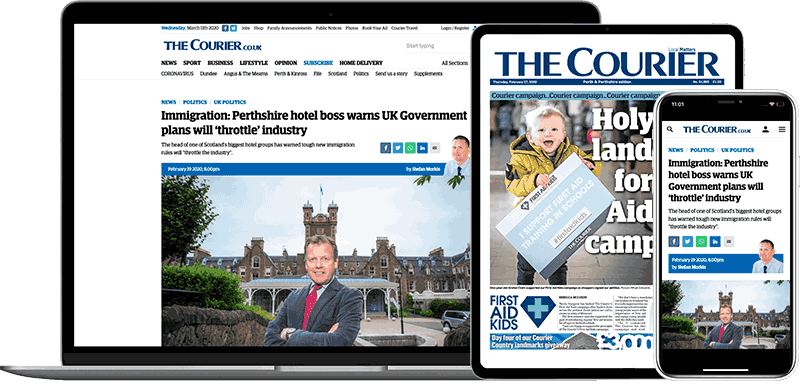 Help support quality local journalism … become a digital subscriber to The Courier
For as little as £5.99 a month you can access all of our content, including Premium articles.
Subscribe