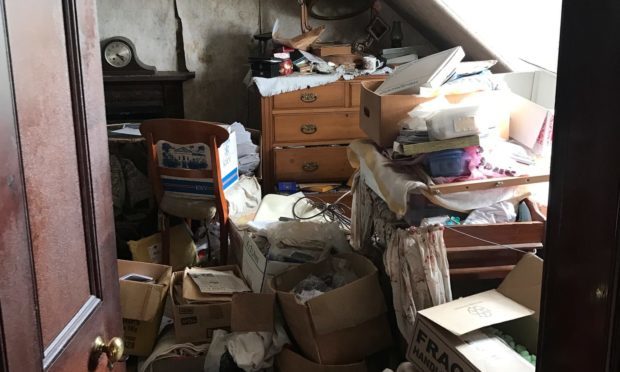 Until recently, I always thought of myself as a bit of a hoarder.
My house is randomly peppered with pieces and nick-nacks picked up on my travels, and there's a stack of old NMEs from the early 1990s that for some reason I can't let go of.
But on a scale of one to Womble, I realise I'm probably just a two or three.
You see, my hoarding is nothing compared to the collection recently faced by the team from Lindsay Burns auctioneers in Perth.
Staff were called out for a valuation at a rundown cottage and warned to wear masks as they sifted through the mounds of debris and bric-a-brac.
In among the boxes, clothing and keepsakes, they uncovered a collection of rare gold coins worth as much as £80,000.
The house was cleared after its owner, who lived on her own for several years, moved into residential care.
How can someone live like that, you may well ask.
Compulsive hoarding is one of Britain's least understood mental health issues and is becoming a growing problem in Scotland.
Latest estimates suggest there are as many as 20,000 people in Scotland – around 4% of the general population – who are affected by severe clutter,
Later this year, Hoarding Disorder will become a newly classified mental health condition, and will be formally recognised by the World Health Organisation.
Like many people, the first I heard about extreme hoarding was through a Channel Four documentary a few years back.
It was shocking to see a man living in such a condition that he had to literally climb over a mountain of rubbish to get into his kitchen.
But what was even more shocking was the attitude of some of his neighbours, who were very quick to hassle him in the street and report him to the authorities, without ever stopping to ask if he needed help.
Thankfully, attitudes seem to be changing. Last year, Perth and Kinross Council launched a helpline service specifically for compulsive hoarders.
The local authority will also be part of an international conference on hoarding in Edinburgh later this year.
So it looks like it's finally time to junk pre-conceptions about people living with what is actually a serious disorder.