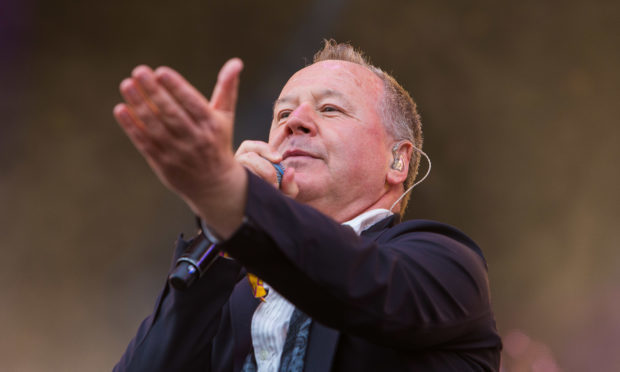 Council bosses have apologised over their handling of controversial travel arrangements for the BBC's Biggest Weekend.
Thousands of festival-goers are expected to descend on Perth on Friday for two days of live music at Scone Palace.
The packed line-up features a diverse range of acts including violinist Nigel Kennedy, former Oasis star Noel Gallagher and rock icons Simple Minds.
But a traffic management plan produced by Perth and Kinross Council, featuring a series of road closures, has proved contentious.
Local businesses say that it will prevent shoppers coming into the city centre, while there are also concerns about a lack of drop-off and pick-up zones near the festival site.
The council has now relaxed its plan following the backlash, pointing out the arrangements won't need to be as severe on the Friday as first thought.
Lib Dem councillor Lewis Simpson said the plan should have been better shared with locals, with letters only going out to affected households in the last few days.
"I am calling for a full explanation, and if appropriate an apology, for the way in which the travel plan has been communicated to the people of Perth and Kinross, and particularly those most affected in Scone and eastern Perthshire," he said.
"I recognise that such prestigious concerts have benefits for our area and attract extensive media exposure. I also understand that tickets have been very popular locally."
Mr Simpson continued: "I am concerned that there appears to have been no public or elected member engagement with the event, prior to the travel plan being made public last week.
"I can also foresee difficulties in relation to parking restrictions in Scone from Thursday evening until Sunday morning."
Mr Simpson said he will call for a full report into how the event will benefit the area.
"I will ensure that the negative effect of the inevitable traffic disruption on usual business and Perth Festival of the Arts is taken into account," he said.
A council spokeswoman said plans for Friday may not be as severe as first thought.
"We can confirm that all affected residents, businesses and community councils have been contacted with details of the travel and road restrictions for the BBC's Biggest Weekend," she said.
"Unfortunately the travel plan took longer than anticipated to finalise, and we apologise for any inconvenience caused.
"Travel planning is a multi-agency responsibility, and we have consulted with partners as well as taken into account the latest event ticket sales and bus and car parking ticket sales, in order to ensure as little disruption as possible.
"We would like to thank everyone who has booked their travel in advance: this has allowed us to minimise road restrictions on the Friday, so that travel for people not attending the event will effectively be business as usual."