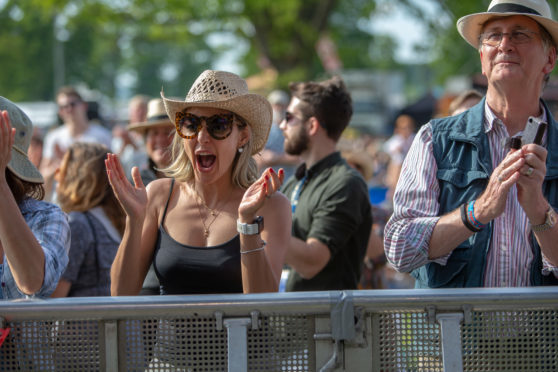 Classical music fans flocked to Perth for the first day of BBC's Biggest Weekend on Friday.
Ticket sales for the Radio 3 event at Scone Palace had been slower than anticipated and organisers remained tight-lipped over the final total but those who did attend enjoyed the music and sunshine during one of the warmest weekends of the year.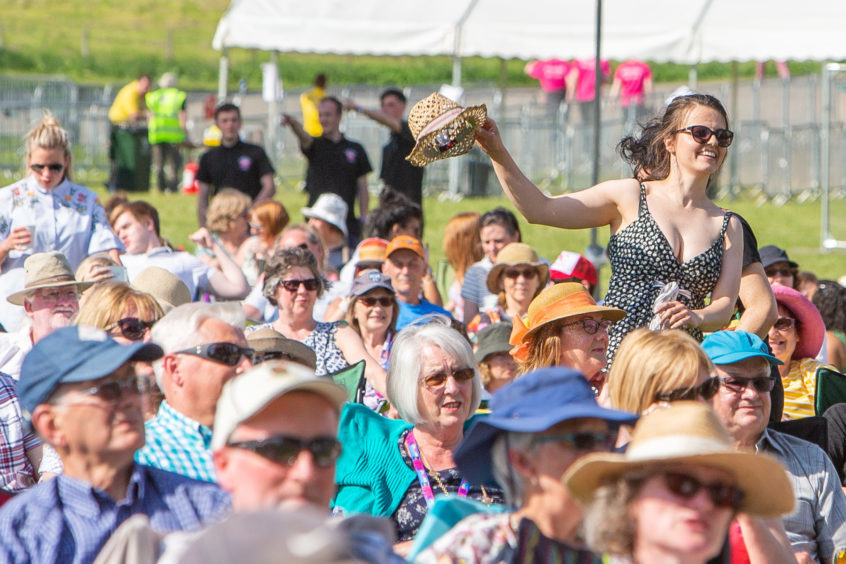 Violinist Nigel Kennedy headlined the festival, following performances from nine other acts, including jazz-pop singer Jamie Cullum and Scottish percussionist Dame Evelyn Glennie.
Alan Davey, controller for BBC Radio 3, said: "There has been a really great, chilled out atmosphere and we couldn't have asked for better weather, it has been fantastic.
"There has been a really cool vibe all day, it has been very relaxed. I have done lots of events but nothing quite like this. With the four locations across the UK, it's the first time we have done anything on this scale.
"I would like to see us do something like this again because it's great to engage with people and show them the breadth of Radio 3 and that classical music is for everyone."
Organisers were pleased to see ticket purchases from last-minute revellers and hope to have introduces some new fans to classical music.
Alan added: "I think anyone who came today mainly to make the most of the weather without knowing what to expect from the music will be pleasantly surprised and really glad they came."
And today's Radio 2 event is set to be even bigger as 20,000 people are expected to descend on Scone for the sold-out festival.
Noel Gallagher's High Flying Birds are top of the bill, with home-grown Scottish talent including Simple Minds, Emile Sandé and Amy Macdonald also taking to the main stage.
It is thought the Biggest Weekend will boost the local economy by around £1 million and many of the hundreds of staff working at the festival, including security and catering, are from the Perth and Kinross area.
The Scone gathering is one of four events being held by the BBC across the UK this weekend, with others happening in Belfast, Swansea and Coventry.
It is the biggest music festival ever organised by the broadcaster, in an expansion of the annual two-day Big Weekend, held in one location each year.
As fans soaked up the sun during day one of the Biggest Weekend, Scottish percussionist Dame Evelyn Glennie spoke to The Courier.
The Aberdeen-born 52-year-old has been profoundly deaf since the age of 12 and taught herself to hear using other parts of her body.
Over a career spanning 30 years and 90 awards, Dame Evelyn made history in 1992 when she played the first percussion concerto in the history of The Proms, an eight-week classical music series.
Despite her fame and success, she loves the relaxed atmosphere of performing outdoors.
She said: "Events like this are a different kind of operation and I love the atmosphere of it.
"It's really special to perform in this breath-taking setting, bringing different types of musicians together and having an audience there to appreciate it all."
And Dame Evelyn wants to see more festivals dedicated to classical music.
"There is room for more of this type of event," she said.
"We have Proms in the Park in the summer and Celtic Connections in the winter so to make things like this happen all throughout the year is really important, we need a bit of everything."
After such a long time in the music industry, she is now starting to relax and has adopted a slower pace of life.
"Now I don't have to say yes to everything," she said.
"When you're young you're eager to say yes because you don't know if you're going to be asked again.
"Now I can think about projects that resonate with me and what I really want to do without feeling like I have to fill up every minute of my diary.
"That keeps my inspiration going. I have to feel inspired but you can't possibly feel inspired every single day."
The Saturday line-up features:
Noel Gallagher's High Flying Birds
Simple Minds
Emile Sandé
Squeeze
The Shires
Amy Macdonald
The Beat Starring Dave Wakeling
Julie Fowlis