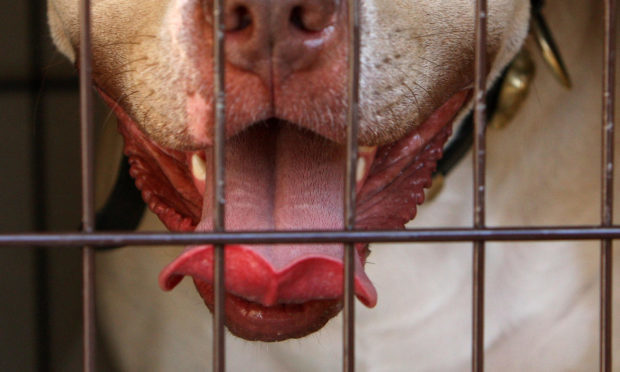 A pensioner was savaged by a pack of dogs on a riverbank as their owner stood by because she didn't want to get her trousers dirty.
Alexander Brock, 76, was left covered in blood as he tried to fight off three Staffordshire terriers which had initially attacked his pet labrador in Crieff.
He was left badly injured as he battled the dogs for several minutes while owner Mari Calikes stood by and watched without trying to help save him.
Mr Brock told Perth Sheriff Court he had been out walking his golden labrador Jodie when the pack of powerful terriers attacked without warning.
The retired electrician said: "These dogs just came from nowhere and jumped on her.
"Once I heard the yelps coming from her, I had to go down and help.
"They were biting her. They just went berserk on her. They pulled her down into the water. My dog was squealing.
"I tried to cover my dog's face and that's when they bit me. They bit my hands and arm. I was covered in blood.
"I had to go to Ninewells Hospital to get my tendons seen to. I couldn't open my fingers. I had to wear a sling for five to six weeks."
Another dog walker, who witnessed the attack in Crieff, told the trial that Calikes refused to intervene because the ground was muddy.
Retired interior designer Moira Strath, 72, said: "She wasn't going to help the gentleman. I said she should help but she refused and said she might get dirty if she did that.
"She wasn't willing to do anything.
"The labrador's owner was completely covered in blood. There were big tears in his arms and hands from where the dogs had got him instead of his labrador.
"I could see blood running down both arms and large cuts on his hands. She (Calikes) did nothing. She just stood there and stared at them."
Mrs Strath said the attack lasted several minutes before Calikes finally started to walk down the hill towards where the dogs were attacking Jodie and Mr Brock.
She said Calikes slipped and then said: "Have I made my trousers dirty?"
"She didn't seem to be bothered at all about the dogs doing it, which shattered me and left me feeling cross," Mrs Strath said.
Perth and Kinross Council dog control officer Karen Wilkie, 43, said she had visited Calikes' home on "eight or nine" occasions in relation to dog fouling and housing issues.
She described the three terriers to the court as "feral".
Calikes, 34, of Sauchie Terrace, Crieff, was found guilty of being the owner of dangerous dogs which attacked and injured Jodie and Mr Brock in Crieff on November 15.
Sentence was deferred for reports.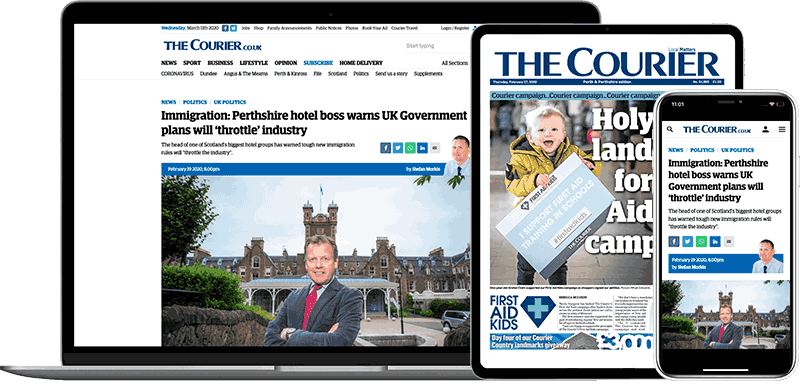 Help support quality local journalism … become a digital subscriber to The Courier
For as little as £5.99 a month you can access all of our content, including Premium articles.
Subscribe