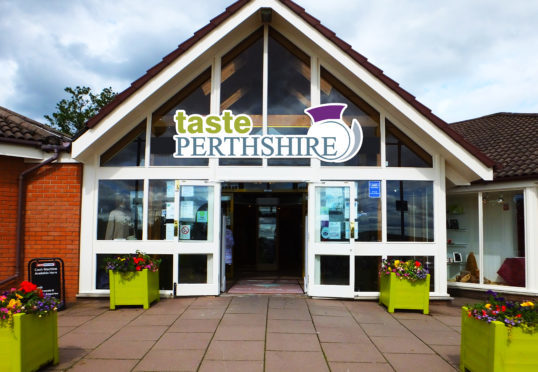 Owners of a visitor centre on the outskirts of Perth hope an expansion of the business will help to make it a tourist destination in its own right.
The popular Taste Perthshire in Bankfoot has been attracting tourists for 25 years but proprietor Calum MacLellan hopes to boost the business further.
Planning permission has now been submitted for a £1 million overhaul of the shop and restaurant, to transform the 1970s building with new facilities for both eating and shopping.
The aim is to attract more tourists from the A9. Bosses say it will create at least 12 new jobs and boost the local economy by £250,000 during construction.
The centre already employs some 50 staff and has accommodation for some of them on the site.
If approved, the transformation will also offer visitors better access to the centre's famous Highland cattle herd in fields behind the property.
Mr MacLellan, who runs the centre with his wife, Jane, said: "There has definitely been an increase in tourism in recent years which reflects our growth.
"But more than that, we are committed to the long-term future of the business and we believe this is the best route to make the centre a tourist destination in its own right.
"This will keep the business growing rather than staying stagnant and also will be providing extra jobs to boost local labour."
Designs for the new-look building will be assessed by council planners over the summer.
The expansion will create a bigger 
restaurant and more space for retail, as well as making the site safer and more accessible for coaches.
The centre was rebranded as Taste Perthshire from the Perthshire Visitor Centre following a five-figure investment in 2015.
An ecomonic statement submitted alongside the application said: "The existing building was built in the late 1970s and is now beginning to look rather tired, and while the building is generally sound, its appearance needs to be refreshed in order to reflect the new and growing brand of Taste Perthshire.
"The future expansion of this business … will enable a minimum of an additional 10 to 15 staff to be employed from the local area.
"The proposed development at Taste Perthshire and the alteration of the existing building to enhance the existing restaurant and retail offer will be a true asset to both the local area and the region as a whole, boosting the local economy."