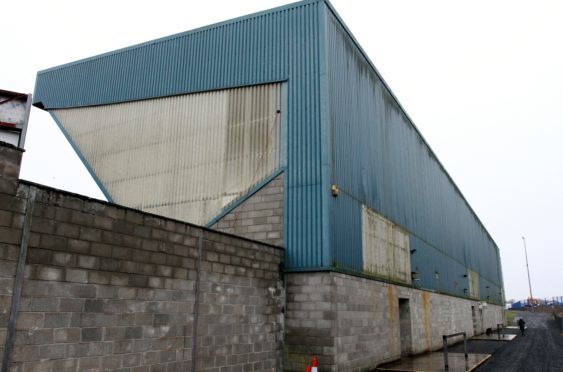 The former chairman of St Johnstone football club has come up with a new plan to get a 160ft advert for his construction firm emblazoned on the side of McDiarmid Park.
An original bid to install the words GS Brown in huge lettering at the stadium's north stand was rejected by council planners.
The local authority had a problem with the non-football nature of the proposed advert.
Officials told company boss Geoff Brown in February: "While there is no issue with the principal of advertising, the established land use function of the exterior of the stadium, the promotion of a house-building business, which has no on-site presence, is considered to be unacceptable."
At the time, Mr Brown said: "One way or another, we'll think of something else."
Now St Johnstone has submitted a fresh proposal, which it hopes will convince planning officers that the wording is relevant to the stadium.
The club has told the local authority it wants to officially name the north stand the "GS Brown Construction Ltd Stand".
In a letter to planners, the club's new business and development manager Dave Ryan said: "This Naming Rights process would include the addition of a sign stating the name of the stand, which forms the content of this application (for advertising consent) and we trust this will meet with your approval."
GS Brown is listed as agents on the club's application.
The proposed advert is slightly different to the previous application, with the words "GS Brown Construction Ltd Stand" instead of "GS Brown Construction House Builders."
Mr Brown could not be reached for comment.
In February, he slammed the council's refusal as "ridiculous".
"The back of the north stand faces Perth Crematorium," he said.
"There is no one there, so who is it offending?"
Mr Brown has clashed with Perth and Kinross Council several times.
He has threatened to take the council to court over its handling of his firm's long-awaited Oudenarde housing development. The scheme was called in by the Scottish Government just hours before it was due to be approved by councillors.
Mr Brown also spoke out against the council in 2016, claiming it had a lack of vision for the city.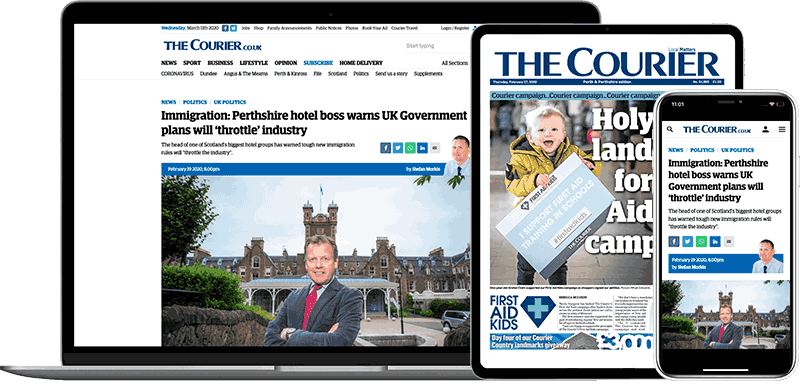 Help support quality local journalism … become a digital subscriber to The Courier
For as little as £5.99 a month you can access all of our content, including Premium articles.
Subscribe