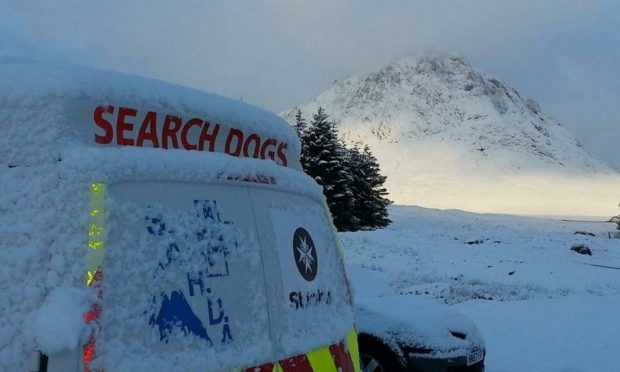 Thieves targeted a mountain rescue base in Highland Perthshire and stole emergency medication.
Police are appealing for information about the break in at the Aberfeldy storage unit in the early hours of Monday morning, saying the medicine is potentially dangerous to those who do not know how to use it.
The unit was out of action until Tuesday, which emergency services said could have cost lives had there been a call out in the area during that time.
A power washer was also stolen during the break in, between midnight and 1am. Tayside Mountain Rescue team leader Stuart Johnston believes it was a targeted theft.
Mr Johnston said: "There were a number of items of emergency equipment stolen, we were definitely targeted for certain equipment we carry.
"The reason we have the base in Aberfeldy is because a great deal of the call outs we get are in north Perthshire.
"If we had a call out during that time there is no doubt it would have impacted how quickly we could get life-saving equipment to someone in an emergency.
"I just wonder where people's heads are at times. We are all very disappointed, it's shameful behaviour to target an emergency service like this."
If emergency medication had been required while the Aberfeldy unit was out of action, mountain rescuers would have had to travel to the nearest unit in Perth, 25 miles away.
It is not yet known how much the theft will cost Tayside Mountain Rescue, which relies on donations and volunteers.
Mr Johnston added: "We are in the process of working out how much it will cost to replace all of the items.
"At the moment we don't know the figure but we know we haven't been hugely financially hit, the impact has been more in terms of the emergency response we would have been able to provide."
Police are looking for two people in connection with the incident – a male wearing light trousers, a dark jacket, either a beanie hat or with a hood up and a female wearing a light jacket, and also with a hood up or beanie style hat.
The man was also walking with a limp.
A police spokesperson said: "This unit is used by Tayside Mountain Rescue and stores important equipment used for their vital year-round role.
"The medication taken in the theft is potentially dangerous and is only used by trained personnel in emergency situations. If found it should be handed in immediately to police or an NHS facility."
Anyone with information is asked to contact police by calling 101 and quoting incident number CR/20133/18.
Information can also be given anonymously by contacting Crimestoppers on 0800 555 111 or using the online form at crimestoppers-uk.org