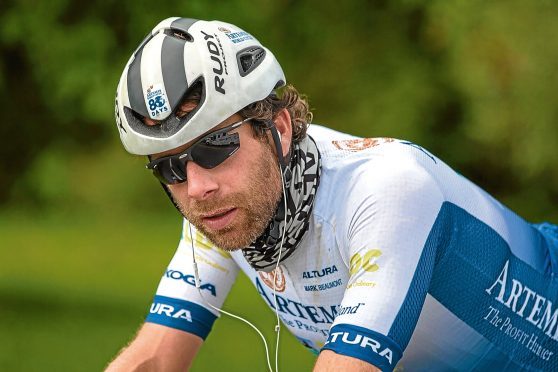 Record-breaking endurance cyclist Mark Beaumont has pledged he is "100%" behind calls for investment in safer cycle routes in and around Perth.
Mr Beaumont, 35, from Glenalmond, said getting his young daughters involved in cycling had made him even more aware of the improvements that should be made, such as greater segregation between traffic and bikes.
"That's a no brainer. You'd be crazy to not support that kind of action," he said.
"I have two daughters of my own and I would love to see every community in Scotland invest in making sure that we have segregated cycle paths and that there are great facilities for people to get where they need to go, and not just by car."
Mr Beaumont's comments come as local cyclists up the pressure on councillors to improve cycle routes in Perth and Kinross. Cyclists have been campaigning since the death of pensioner Margaret Lowden following a collision with a lorry in the city this summer.
Speaking ahead of his Around the World in 80 Days show at Perth Concert Hall on Thursday, September 13, Mr Beaumont said he had been invited to go on a ride with the campaigners as part of their battle for more investment.
"I can appreciate how difficult it is for the councils to prioritise that among other stuff, but I 100% back any conversation that makes cycling safer on the roads or delivers improved infrastructure," he said.
"I've become more aware of that conversation since I've had my own kids. I can quite happily pedal anywhere but it's only when the next generation come along that you start to ask 'what do I want Perthshire to look like – and what do I want Scotland to look like – as a place to cycle in the future?'."
He said much of the training for his round the world endurance trips was completed on the roads in and around Perthshire.
"It is everything I did," he said.
"My first adventure as a 12-year-old was from Dundee to Oban through Aberfeldy. A lot of my formative years as an athlete were spent training here.
"We are absolutely spoiled by the cycling options we have on our doorstep and the culture with cycling and active travel in Scotland is changing fast."
Perth cyclist Sam Bird, 33, who took councillors on a tour of the city's most dangerous spots last week, said he was delighted with Mr Beaumont's backing.
"Hearing that Mark Beaumont, one of Scotland's sporting heroes, is supportive of protected cycle space is fantastic," he said.
"He, along with the other cycling greats, should be an inspiration to us all that we can achieve amazing things if we commit to them."
Conservative councillor Angus Forbes, convener of the environment and infrastructure committee, said: "Perth and Kinross Council is committed to developing and supporting sustainable transport and the provision of cycle facilities is part of the council's Local Transport Strategy.
"A review group of interested parties is already in place with a mandate to improve facilities for cyclists where possible across Perth and Kinross."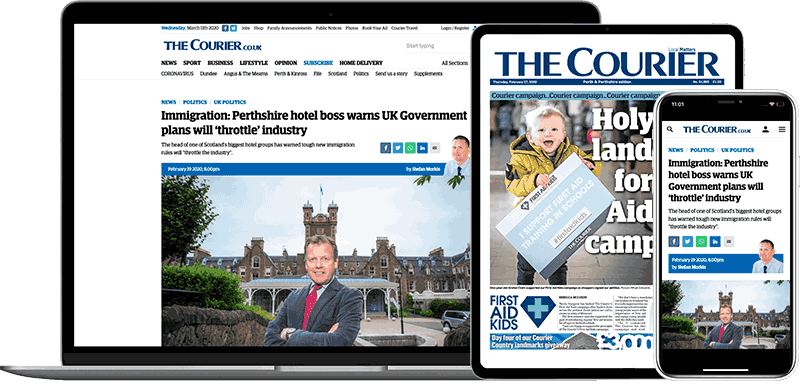 Help support quality local journalism … become a digital subscriber to The Courier
For as little as £5.99 a month you can access all of our content, including Premium articles.
Subscribe