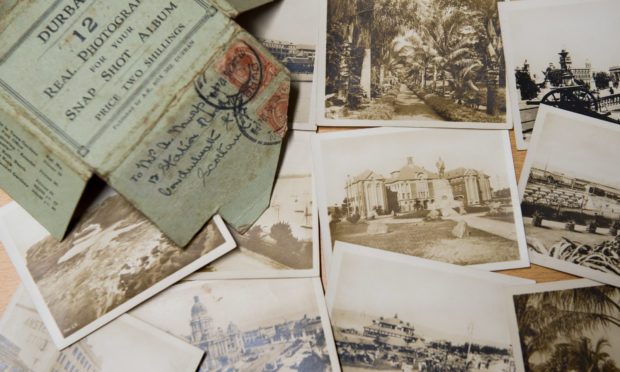 A Perth couple are hoping to find the rightful owner of letters and postcards from the First World War, discovered in a car boot sale haul.
Ann and James Doig found the envelope, which also includes photographs and a will, when looking through a box of second-hand items they planned to sell on eBay.
They are all addressed to Mary Murphy, of 12 Station Road in Cowdenbeath. Most are from a soldier named Willie McCormick, sometimes referred to as Willie Mack, but some were sent by a Michael Murphy.
Ann said they found the brightly-coloured envelope three years ago but were unsure how best to track down Mary's descendants.
"I'm not sure how long we've had it but I came across it about three years ago," she said.
"At the time I thought I should try to get it back to the family but I wasn't sure how.
"With the 100th anniversary and Remembrance Sunday I thought now is the time to do it because people will be talking about relatives from that time and it might jog someone's memory.
"It means nothing to us but it's a great thing for someone to have if we can reunite it with the right person."
James was a frequent visitor to local car boot sales before taking ill and Ann thinks the envelope may have come from a sale at McDiarmid Park, which he regularly attended.
She hopes someone will recognise Mary in the photo, which was taken outside a house in Cowdenbeath. On the back it reads "59 Foulford Street".
Ann said: "I hope someone recognises the name or even the address.
"It looks like quite a substantial house and a lot of people were quite poor at that time and lived in miners' cottages so maybe she was well off? The house might even still be there."
The postcards signed by Willie Mack were pre-written, with various phrases to score out and leave the ones most applicable. They were dated between March and August 2018 and read "I am quite well". There are similar postcards from Michael Murphy, sentbetween December 1915 and February 1916.
One letter from Willie to Mary, dated 16 August 1918, contains the news he is returning from the war.
It said: "Dear Mary, I am on my way home and will probably be seeing you about the 23rd or 24th, but I will write from home when I arrive there.
"I intend seeing John [illegible] in the infirmary if possible.
"Best regards, Willie Mack."
There is also a will for Michael Murphy, referring to him as a retired miner of Refectory Road, Cowdenbeath. His sons, Archibald and William, are mentioned.
Do you have information about the letters? Get in touch at perth@thecourier.co.uk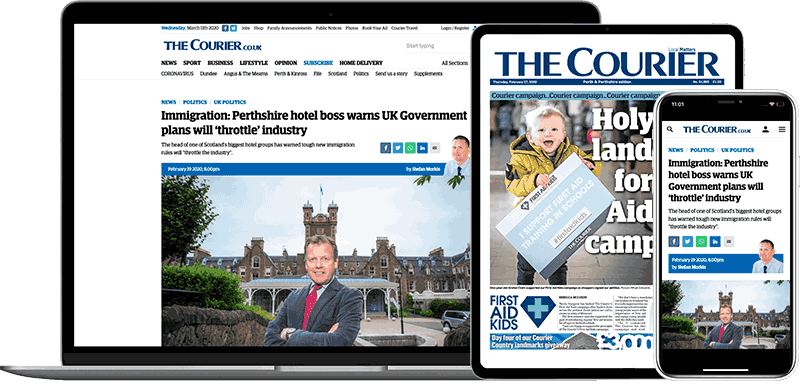 Help support quality local journalism … become a digital subscriber to The Courier
For as little as £5.99 a month you can access all of our content, including Premium articles.
Subscribe