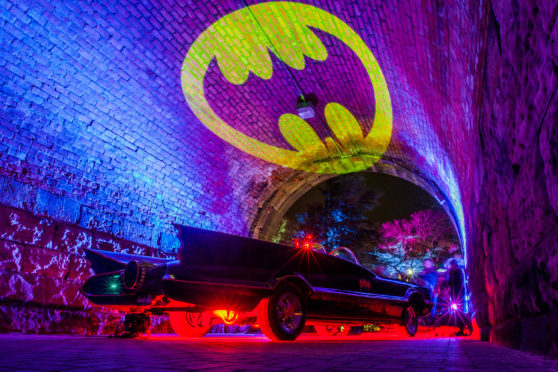 A dazzling riverside lights show – including a magical tribute to Harry Potter – is expected to draw tens of thousands of visitors to Perth city centre.
The Norie-Miller trail will light up once again this month for a series of colourful events to bring the city's Winter Festival to a close.
Last year's Light Nights attracted a record 53,500 people.
Organisers have revealed a list of highlights for the 2019 show, which opens with a two-day celebration of Robert Burns on Saturday, January 26.
Families can expert some Jurassic fun with a dinosaur-theme night on Wednesday, January 30, while superheroes will assemble for Comic Con evenings on January 31 and February 1.
Events to coincide with Chinese New Year will take place on the weekend of February 2 and 3.
Perhaps the biggest draw for 2019 will be a nights centred around magic and the Wizarding World of Harry Potter. It will be held on Tuesday and Wednesday, February 5 and 6.
Two romantic Valentines evenings will bring the curtain down on Light Nights for another year, on February 9 and 10.
Each night runs from 6pm to 10pm with organisers Perth and Kinross Council promising food, drink and "other surprises".
The trail will still be illuminated on nights without planned themes.
It is the first riverside trail since permanent infrastructure was installed along the Norie-Miller walk as part of the multi-million-pound City of Light programme.
The project aims to illuminate landmarks and iconic buildings in and around the city, as part of an effort to attract more visitors after dark.
A recent study revealed that nearly 60% of the local population had never ventured into the city centre after 6pm.
The opening weekend was boosted with a slice of £320,500 worth of funding for Scotland's Winter Festival programme.
The investment was announced in November by Minister for Europe, Migration and International Development Ben Macpherson.
He said: "I am delighted that the Scottish Government is working with partners to deliver events across all of Scotland, highlighting our contribution to the world in our own unique way."
The money will help pay for a city centre parade to launch the lights show.
Members of the council's Common Good Fund Committee approved £3,000 for Perth's Chinese New Year celebrations.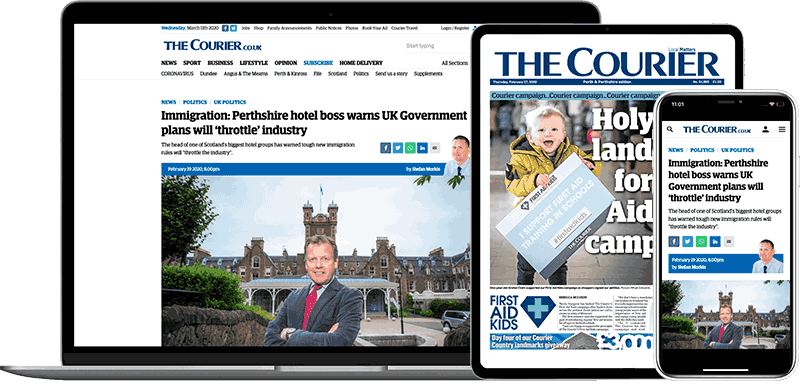 Help support quality local journalism … become a digital subscriber to The Courier
For as little as £5.99 a month you can access all of our content, including Premium articles.
Subscribe